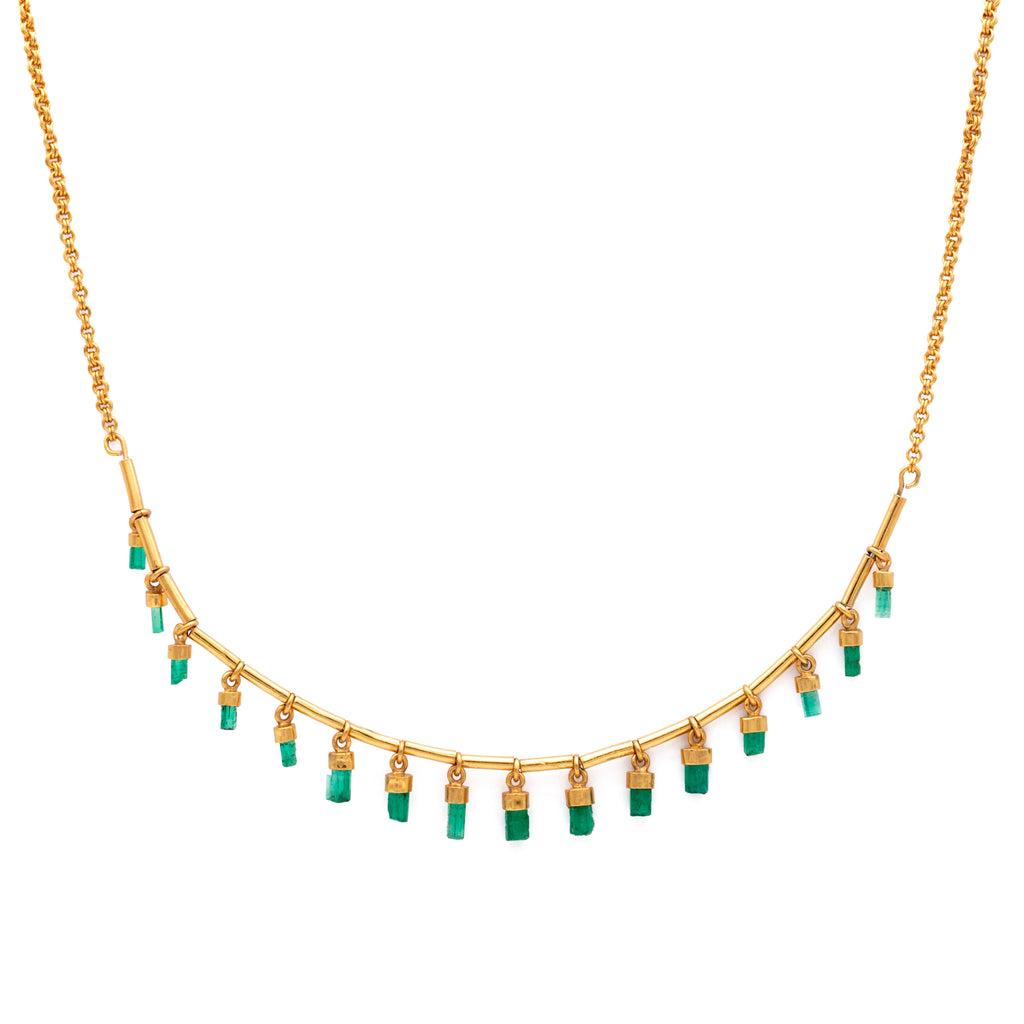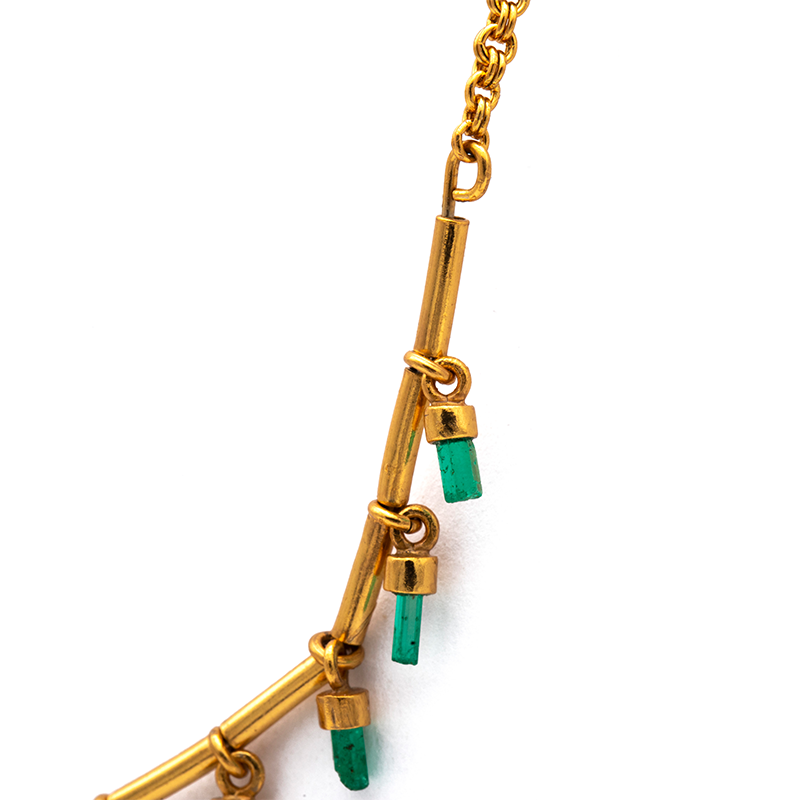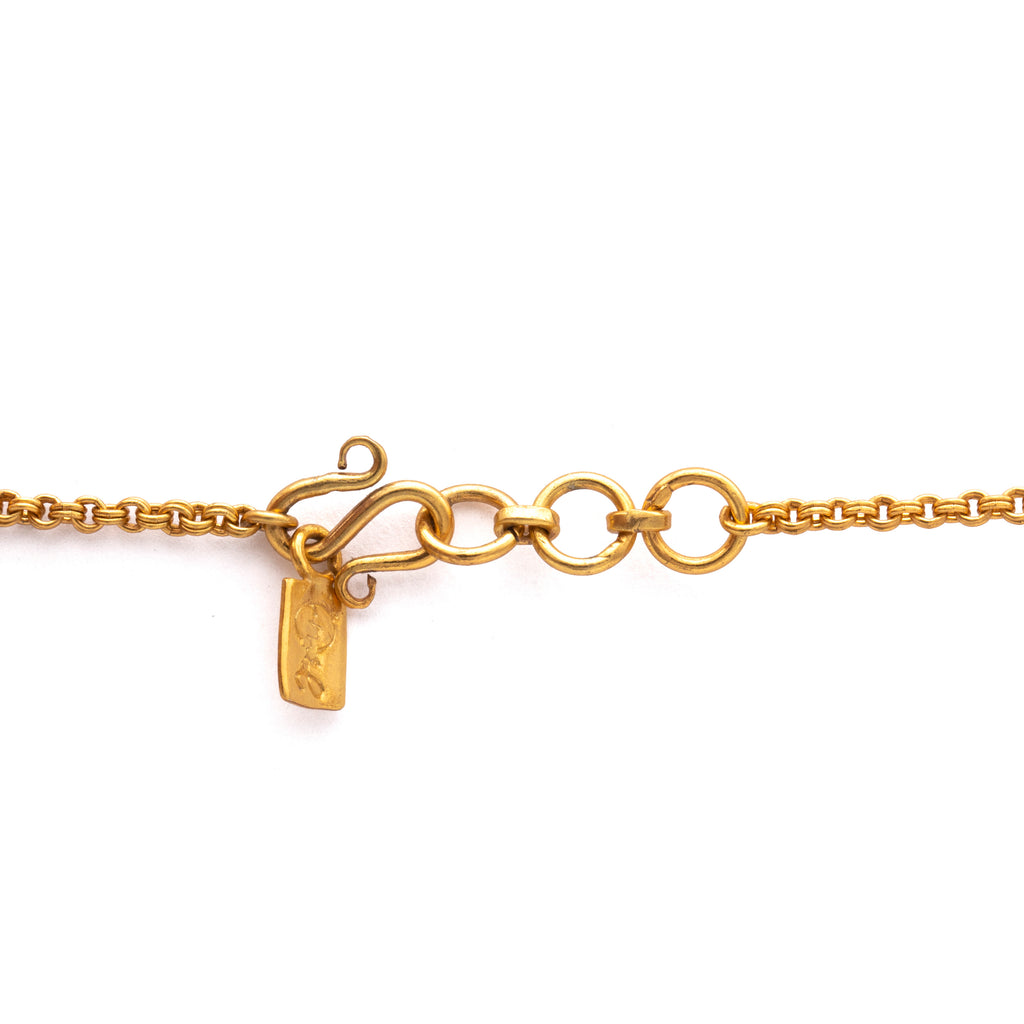 Afghan Emerald Elegance - Emerald Necklace
Introducing our "Afghan Emerald Elegance" Silver Gold Plated Necklace, a true gemstone treasure. Each of the 16 rough Afghan emerald crystals has been hand-selected for its unique beauty and high quality, and set in a stunning gold-plated silver design that is sure to turn heads.
This necklace boasts a simple yet elegant design, perfect for any occasion. The rich green hues of the emeralds are complemented by the warm tones of the gold-plated silver, creating a luxurious and sophisticated look that is both timeless and modern.
Whether worn as a statement piece or paired with other jewelry, "Afghan Emerald Elegance" is sure to make a lasting impression. So, treat yourself or a loved one to the gift of stunning beauty and elegance with this exquisite necklace.
customers are viewing this product