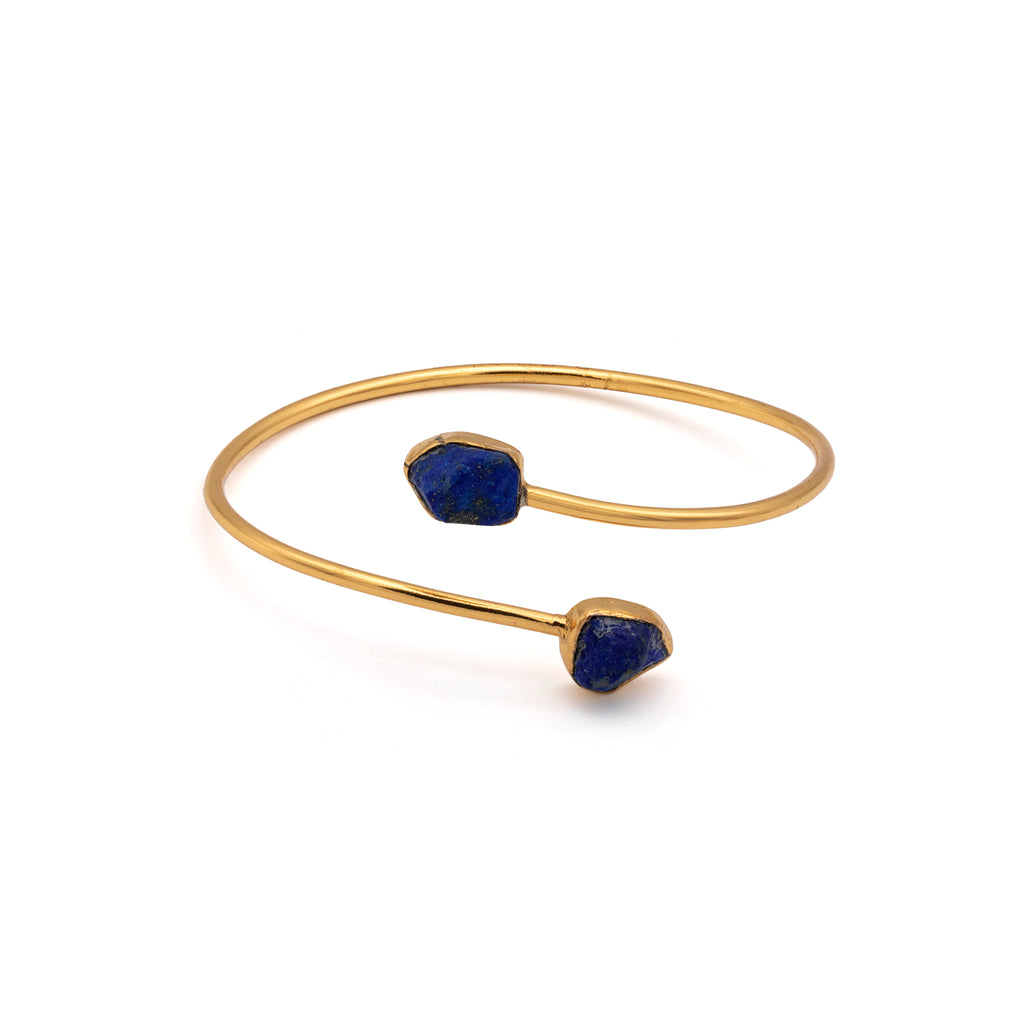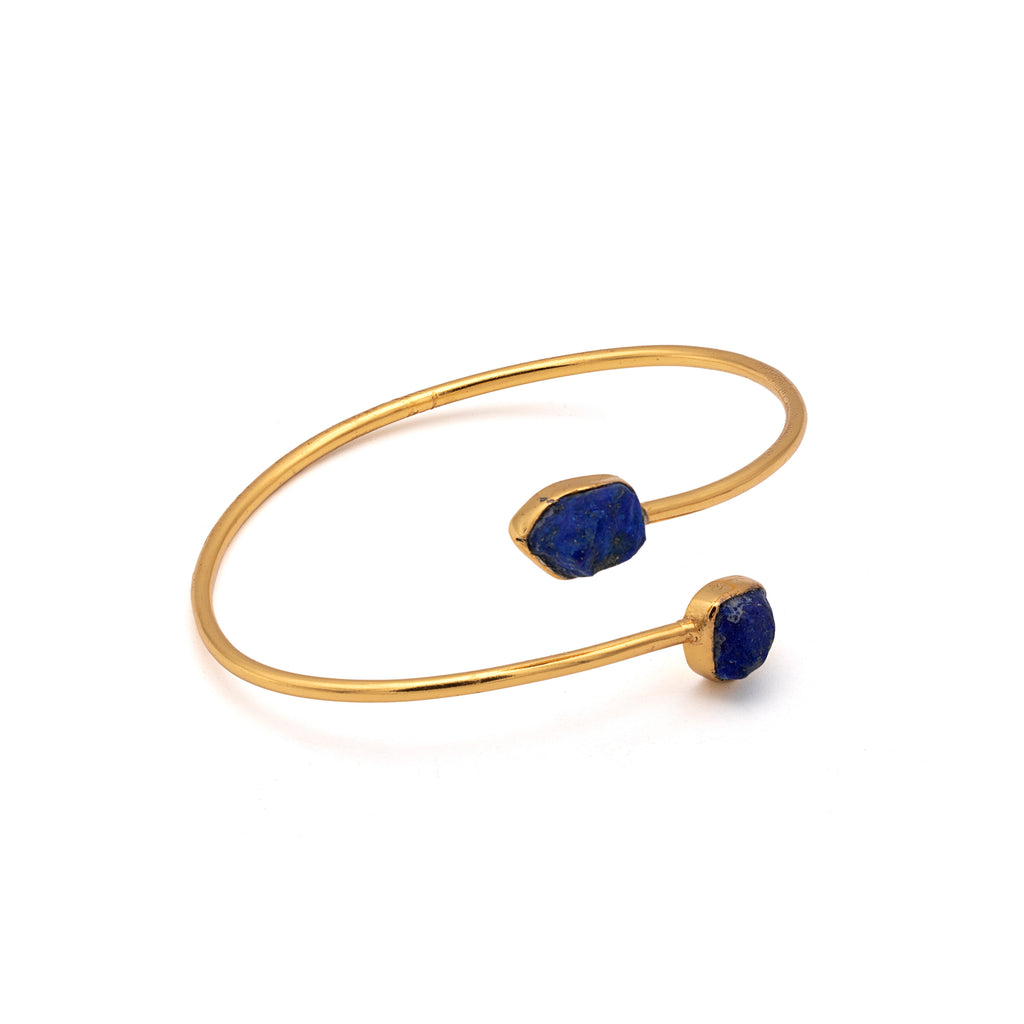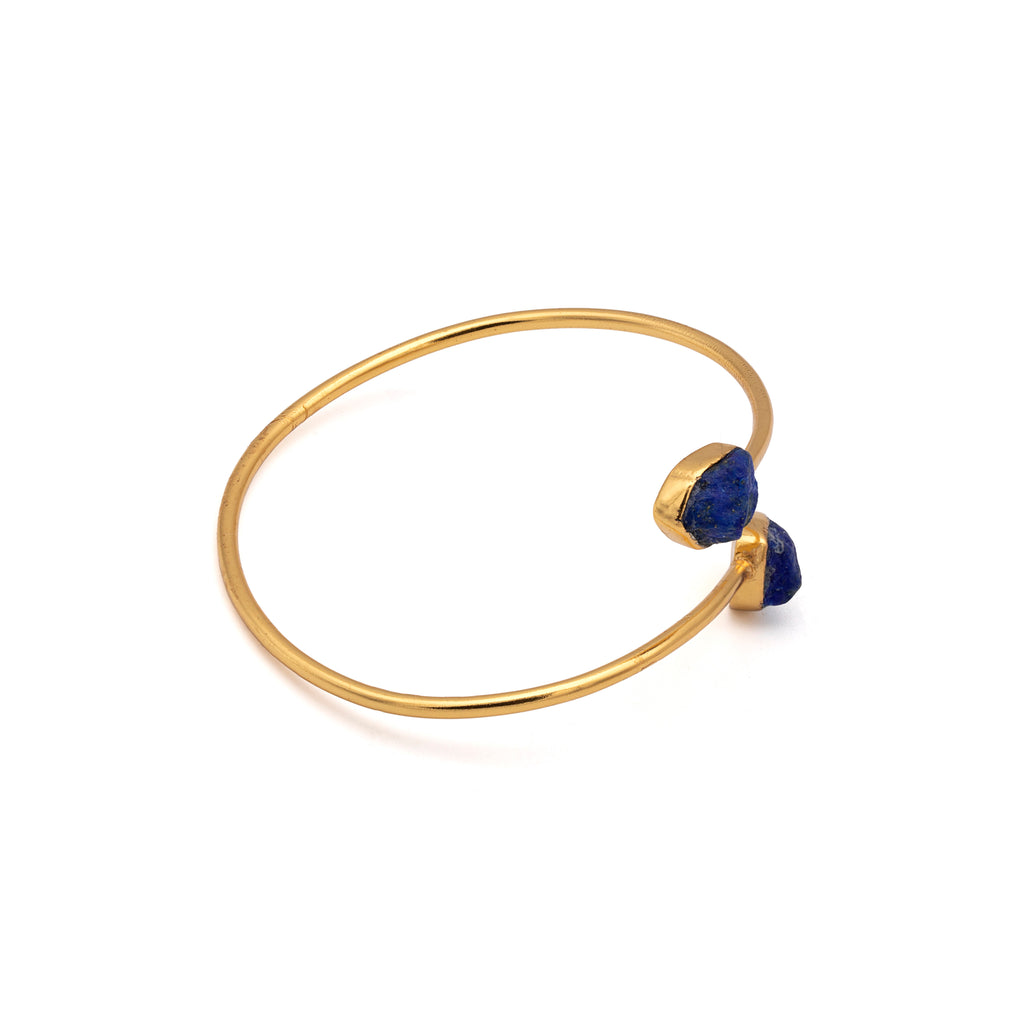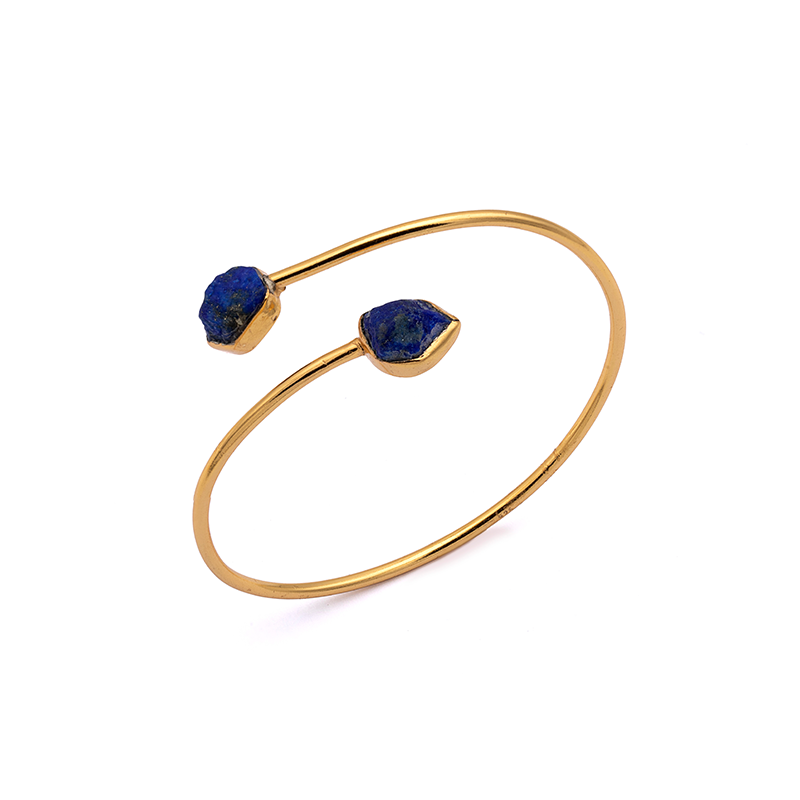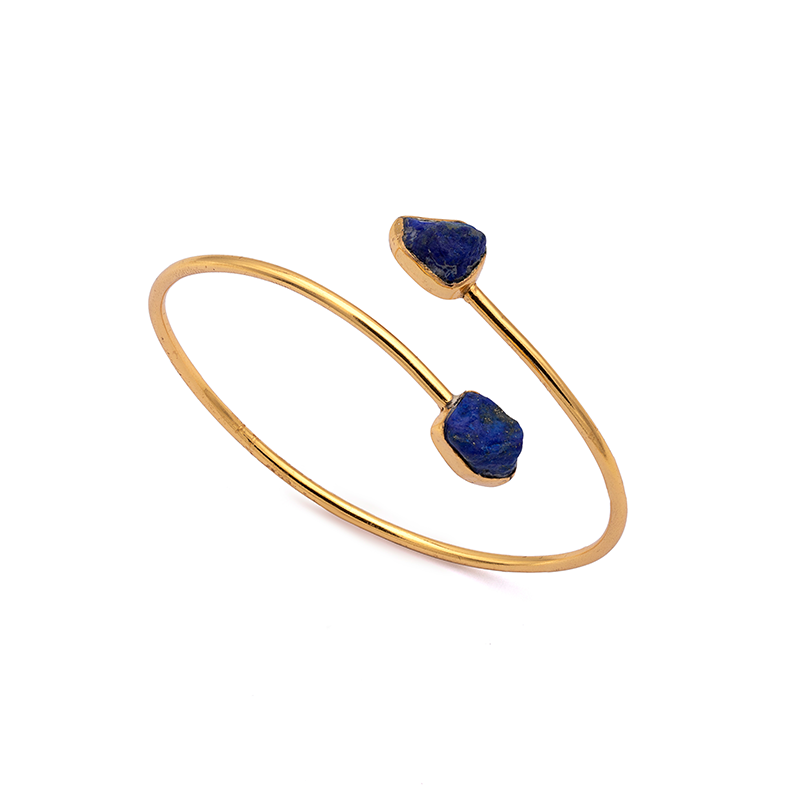 Blue Majesty - Silver Lapis Lazuli Bangle
A Royal Touch to Your Attire Elevate your style with the Blue Majesty Lapis Lazuli Bangle, a masterpiece crafted by Afghan artisans. Made from large rough irregular shaped lapis lazuli stones, this bangle is sure to grab attention. Its silver gold plated design gives it a luxurious feel that will enhance any outfit. The bangle's simple and elegant design makes it perfect for both casual and formal occasions.
The Healing Powers of Lapis Lazuli Lapis Lazuli has been prized for centuries for its healing properties. This stone is believed to provide mental clarity and emotional healing, making it the perfect addition to any jewelry collection. The Blue Majesty Lapis Lazuli Bangle allows you to carry the healing powers of this stone with you wherever you go.
A Symbol of Culture and Tradition The Blue Majesty Lapis Lazuli Bangle is more than just a piece of jewelry; it's a symbol of Afghan culture and tradition. Each bangle is handcrafted by skilled Afghan artisans, who have been perfecting their craft for generations. By wearing this bangle, you are not only adding a beautiful piece to your collection but also supporting Afghan artisans and their communities.
customers are viewing this product