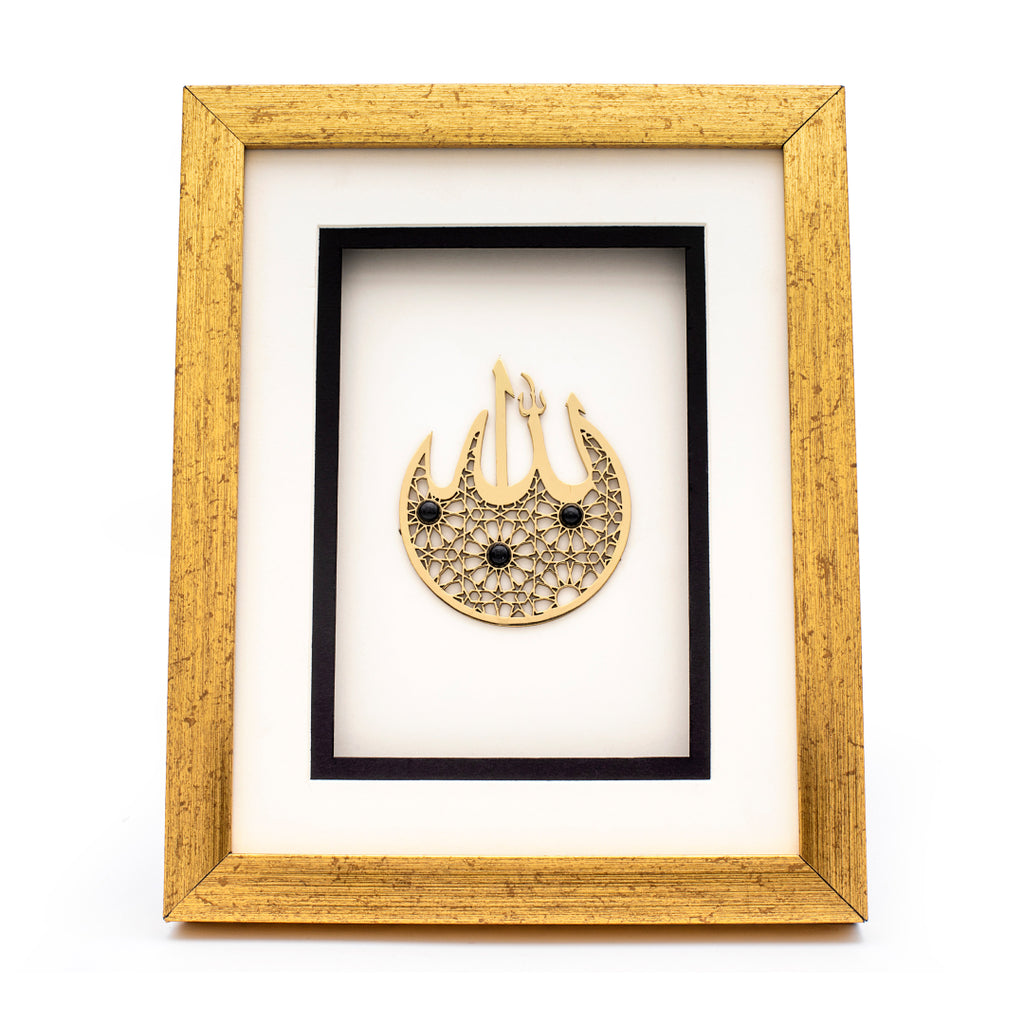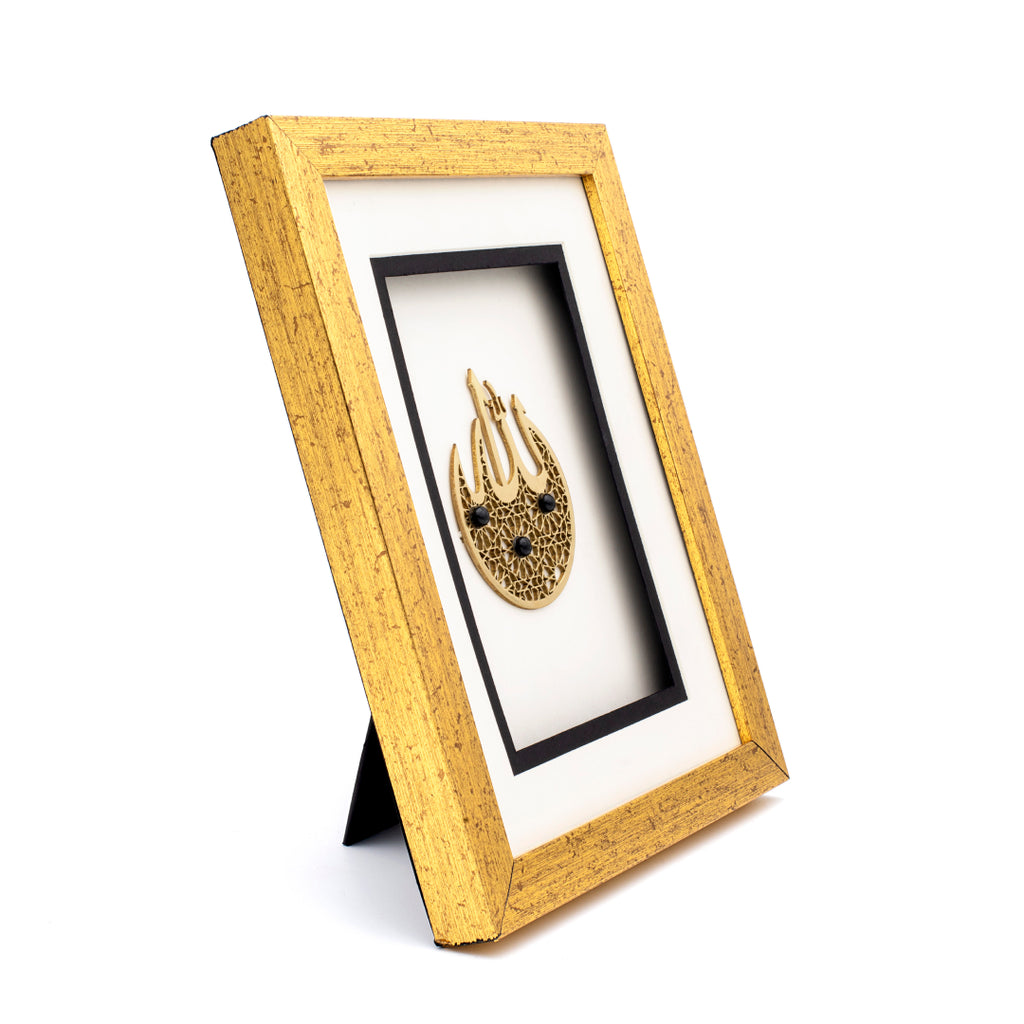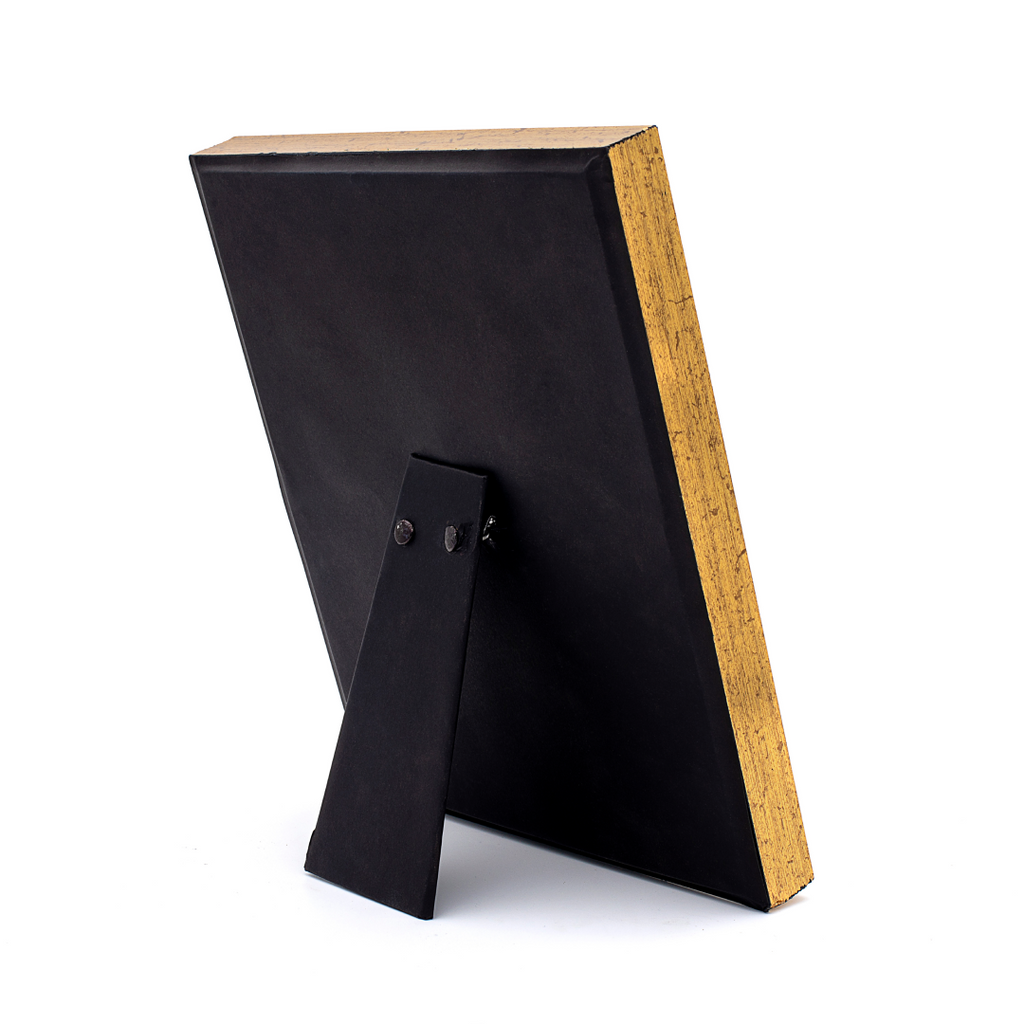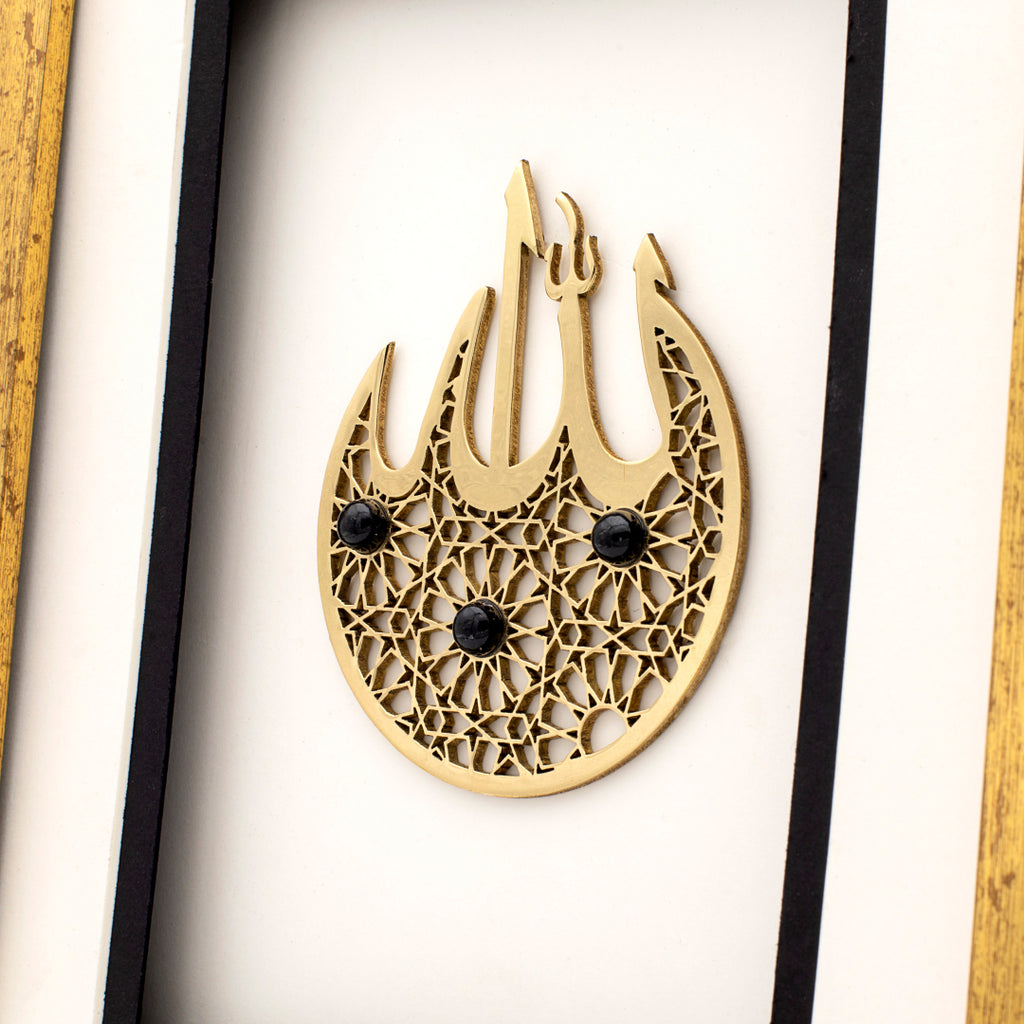 Divine Tabletop Frame - Black Jasper Calligraphy Frame
This exquisite table frame by Orah Jewels and Crafts features the beautiful calligraphy design of the name of Almighty Allah in stunning metal. The name is inlaid with black jasper from Baluchistan, adding a touch of elegance and contrast to the design.
The metal calligraphy is set in a high-quality wooden frame, handcrafted by our skilled artisans. The wooden frame not only enhances the beauty of the calligraphy but also adds a natural warmth and richness to the piece. Each detail of this table frame is carefully crafted to ensure a beautiful and long-lasting display of the Divine Name.
Experience the beauty and serenity of the Divine Name with our Divine Name Table Frame. Perfect for home decor, religious settings, or as a thoughtful gift.
customers are viewing this product