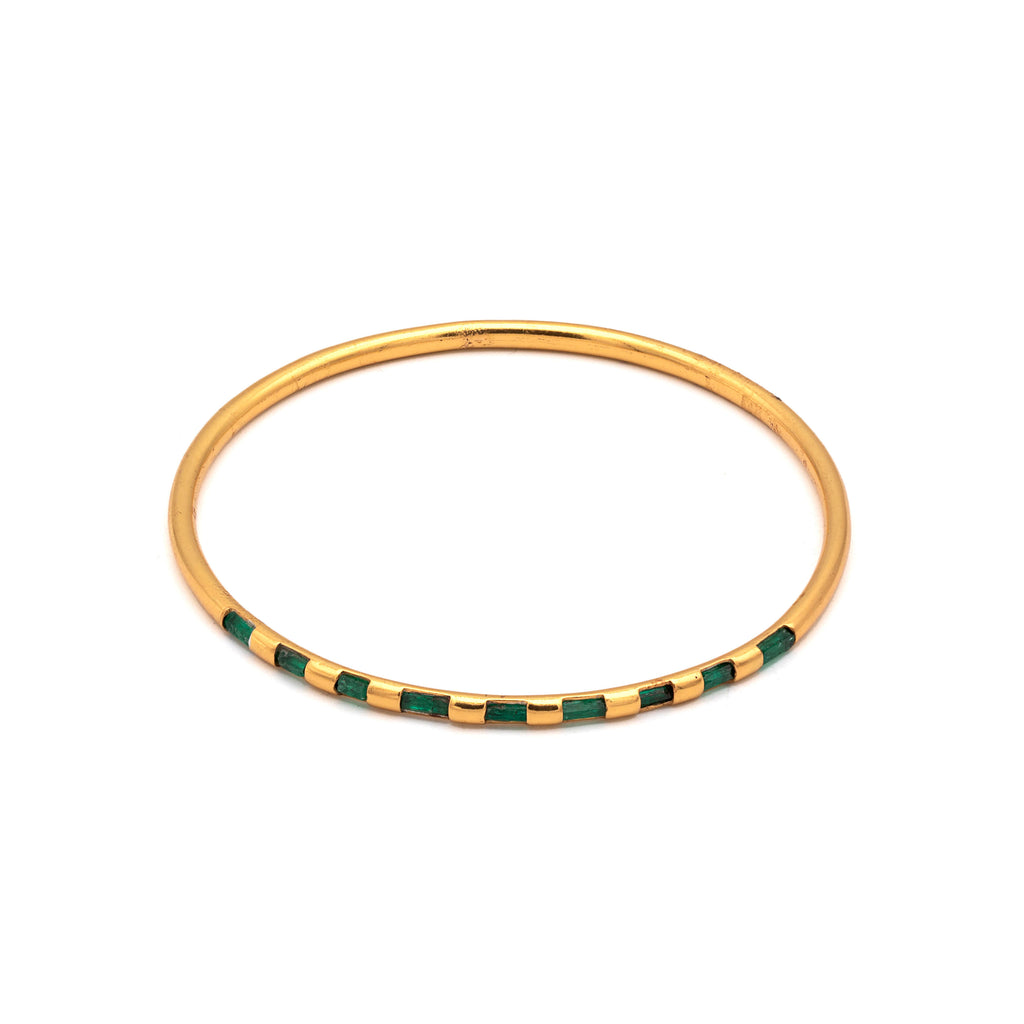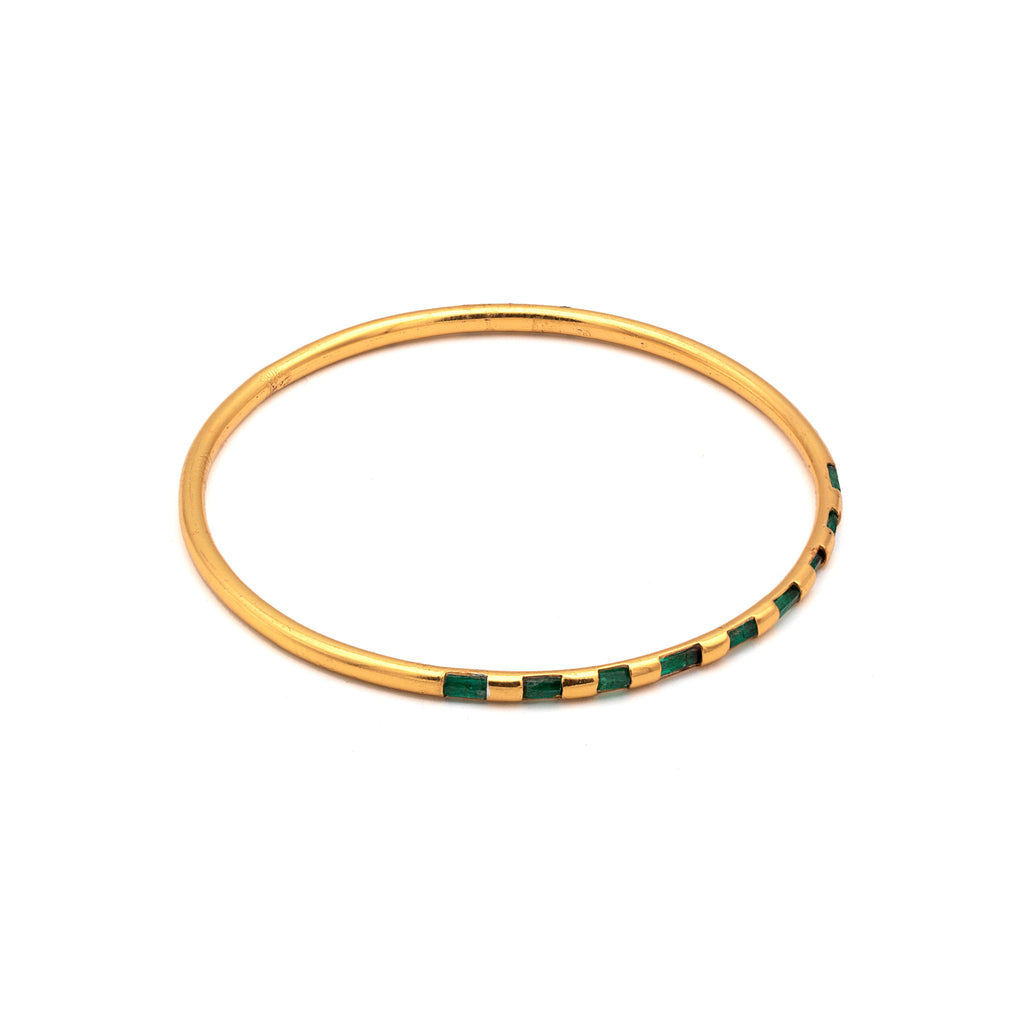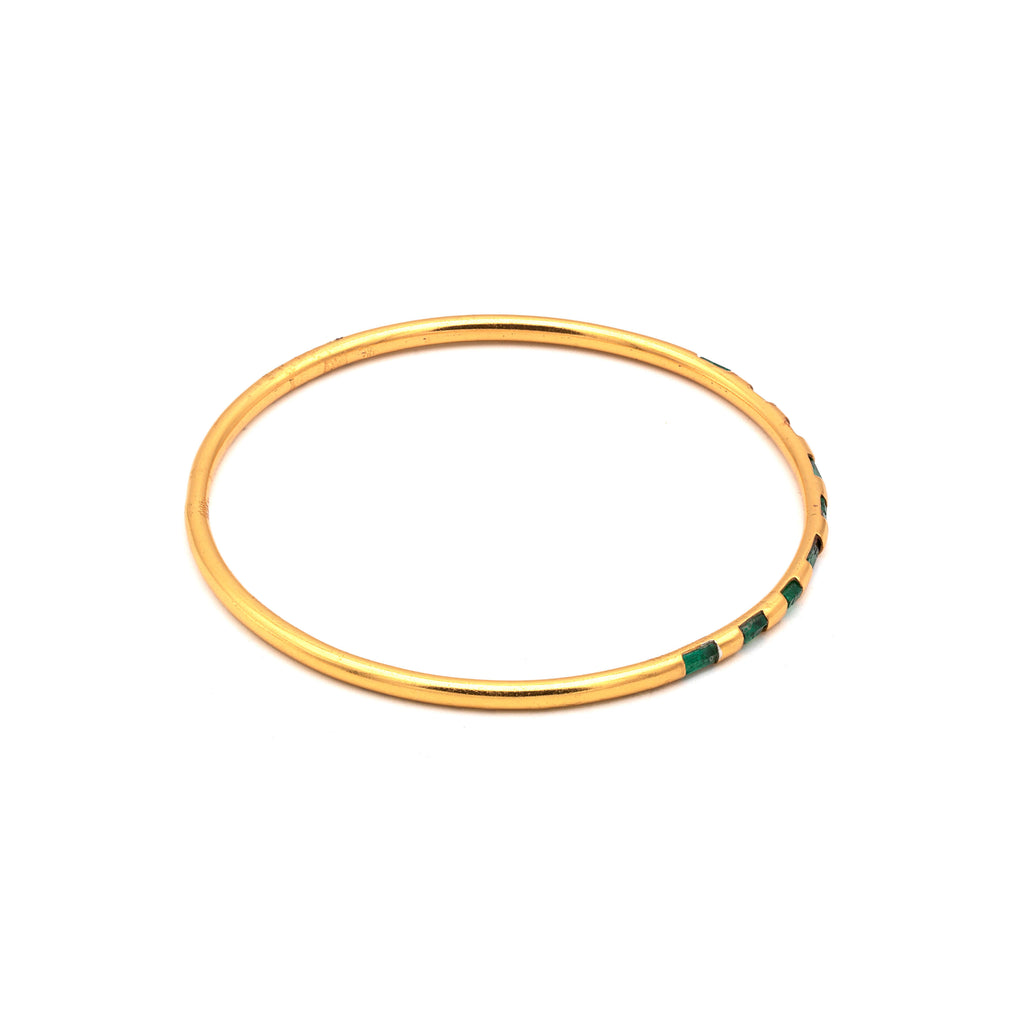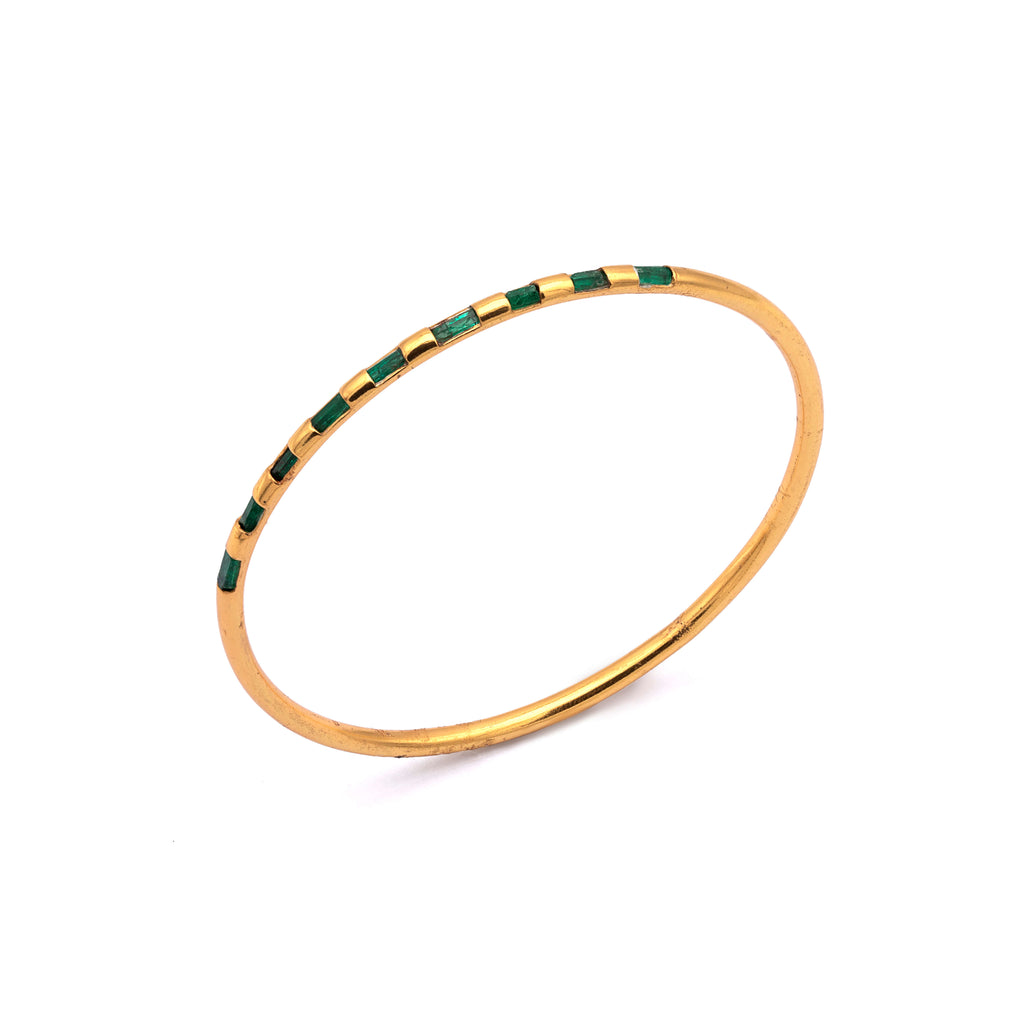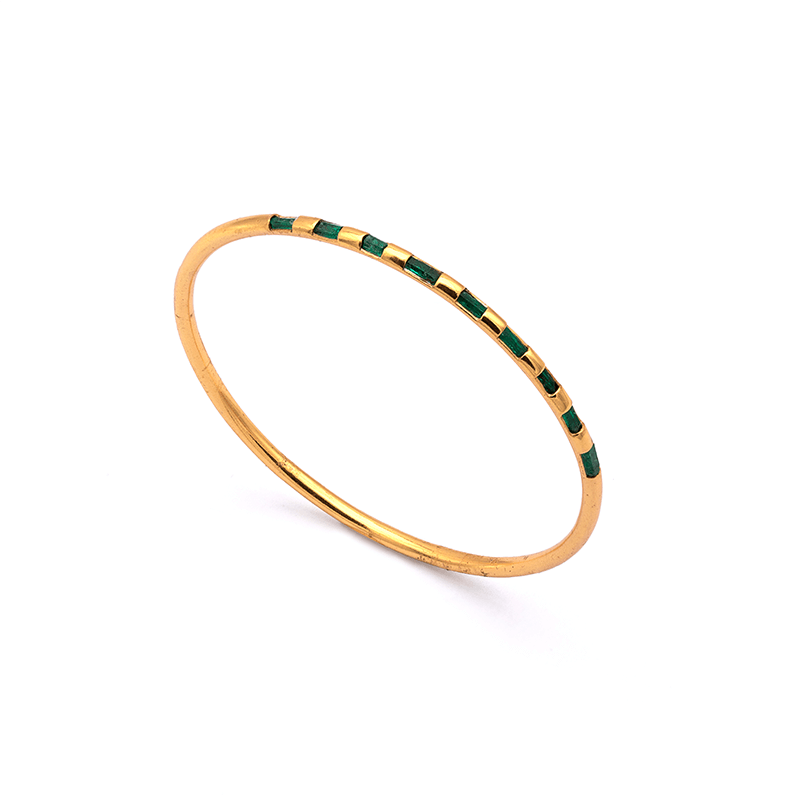 Emerald Radiance - Silver Gold Plated Bangle
Introducing our exquisite silver gold plated bangle, adorned with the breathtaking beauty of rough Afghan emerald. The timeless elegance of this bangle is enhanced by the traditional craftsmanship that goes into its creation, resulting in a masterpiece that is both captivating and inspiring.
Crafted with meticulous attention to detail, the bangle showcases eight stunning emerald crystals that are set in a gold plated silver band. Each emerald is of the highest quality, exuding a deep and rich green hue that is simply mesmerizing.
The simple and elegant design of the bangle is perfect for those who appreciate the finer things in life. It is a versatile piece that can be worn with any outfit, adding a touch of sophistication and charm to your look.
We take pride in providing only the best for our customers, and this bangle is no exception. It is a true testament to the beauty and power of natural gemstones, and a piece that will be cherished for generations to come.
customers are viewing this product