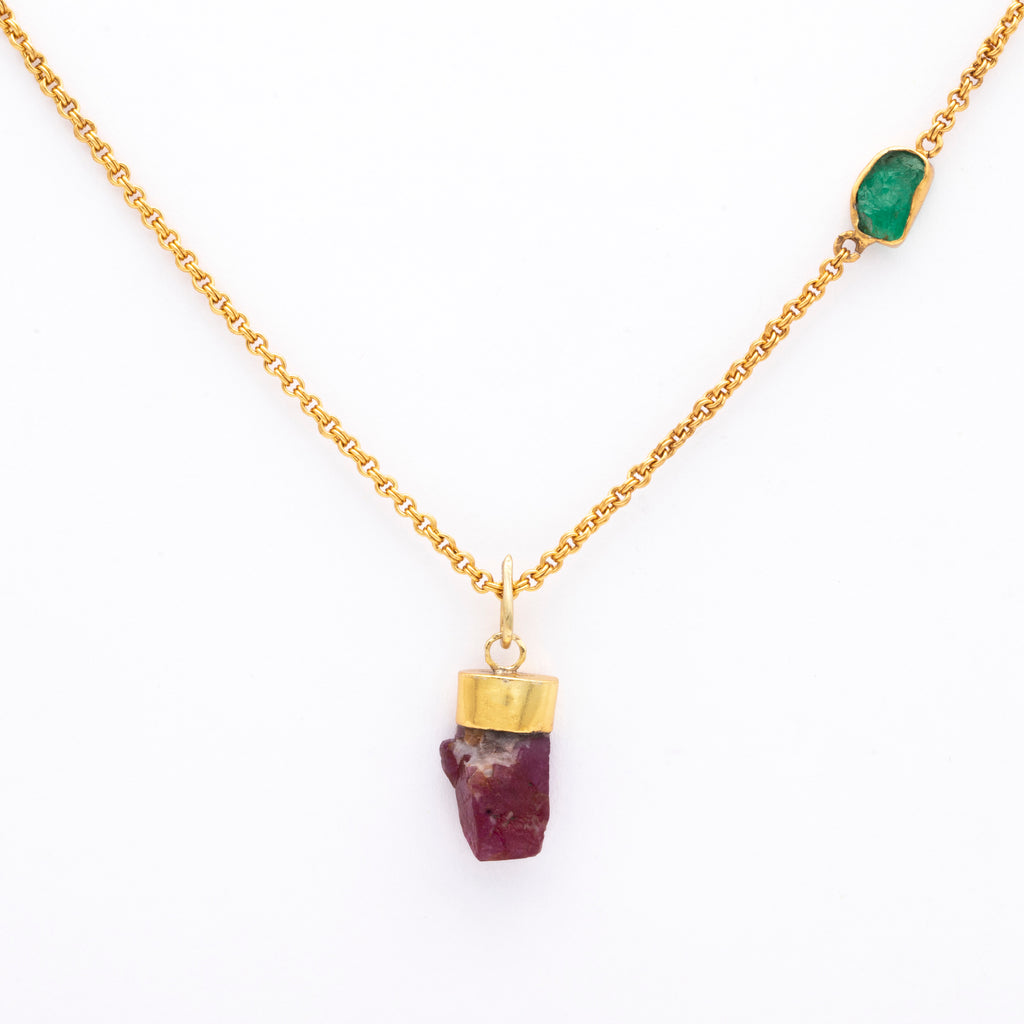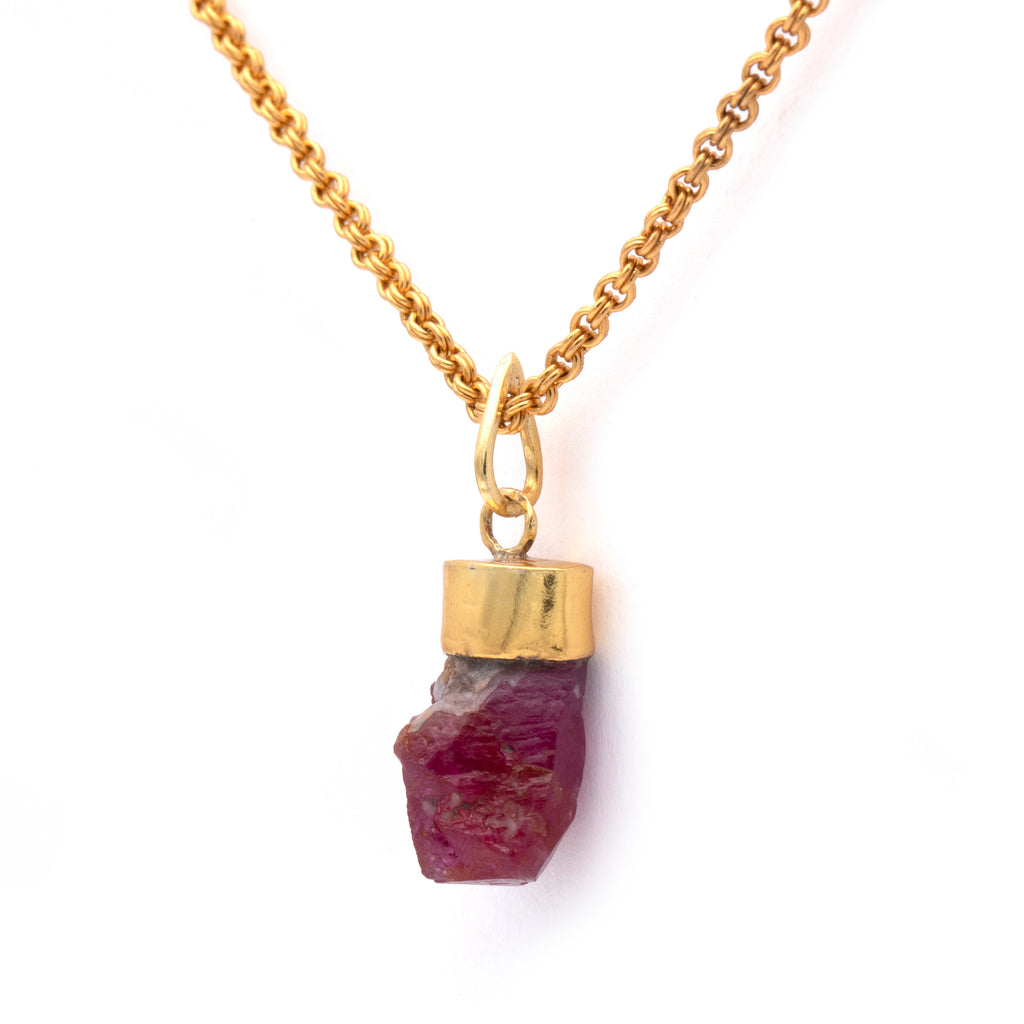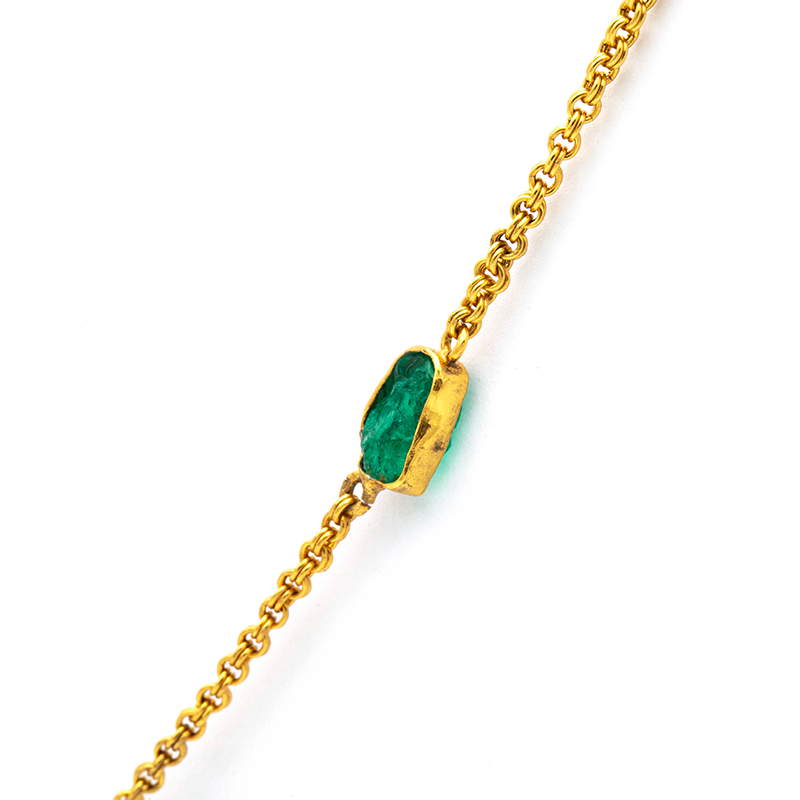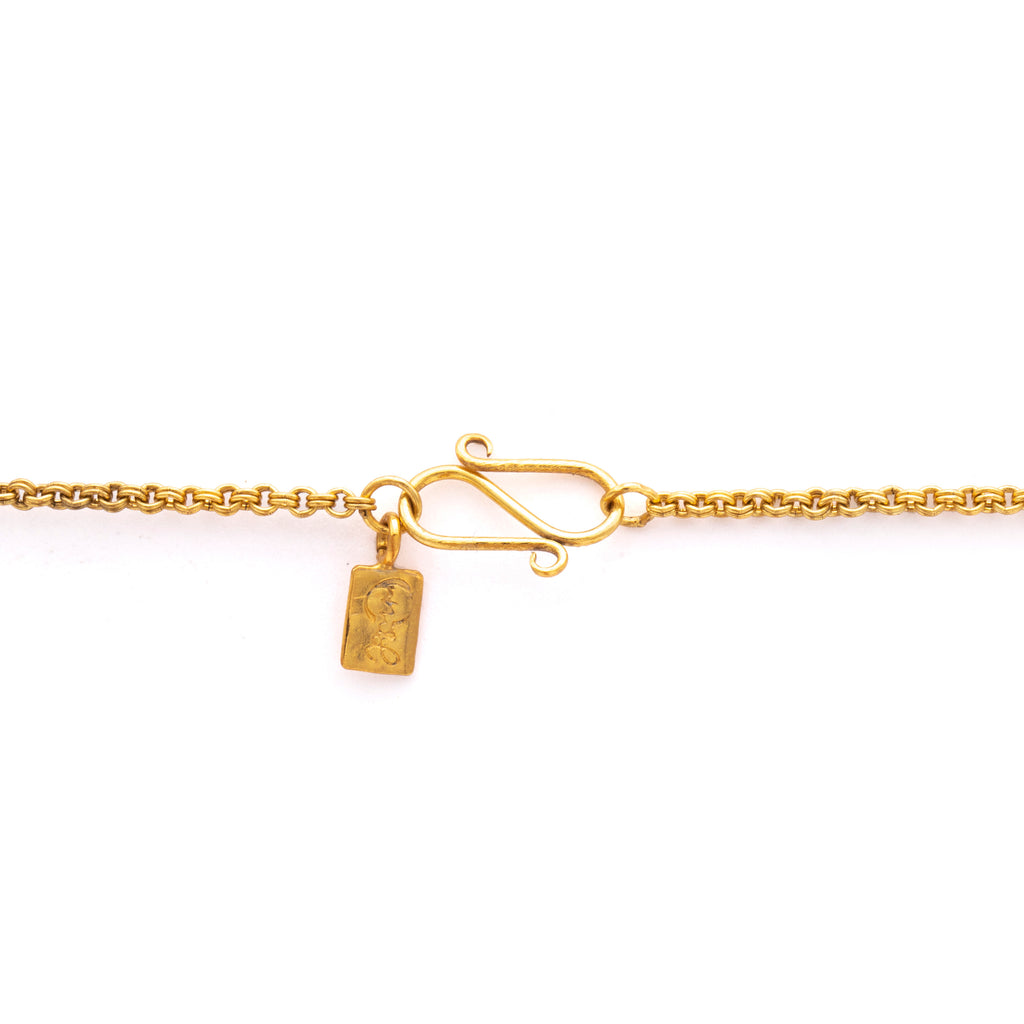 Regal Radiance - Silver Gold Plated Ruby and Emerald Necklace
Introducing the exquisite Silver Gold Plated Ruby and Emerald Necklace, a true testament to timeless beauty and sophistication. Handcrafted with the finest attention to detail, this piece features the stunning combination of ruby and emerald gemstones set on a delicate silver gold plated chain. 
The centerpiece of this necklace is the bold and captivating ruby gemstone, known for its deep red hue and association with love and passion. Alongside the ruby, the emerald gemstone adds a touch of elegance with its lush green color, signifying renewal and vitality. Together, these two gemstones create a dynamic and luxurious piece that is sure to turn heads.
The simple yet elegant design of this necklace makes it the perfect accessory for any occasion. Whether it's a formal event or a casual day out, this necklace will complement any outfit with its versatile and chic style. The combination of the silver gold plating and the vibrant gemstones creates a unique contrast that is both eye-catching and sophisticated.
The Silver Gold Plated Ruby and Emerald Necklace is a must-have for any jewelry collection, and a perfect gift for someone special. Its timeless design and exquisite craftsmanship make it a piece to be cherished for years to come.
customers are viewing this product