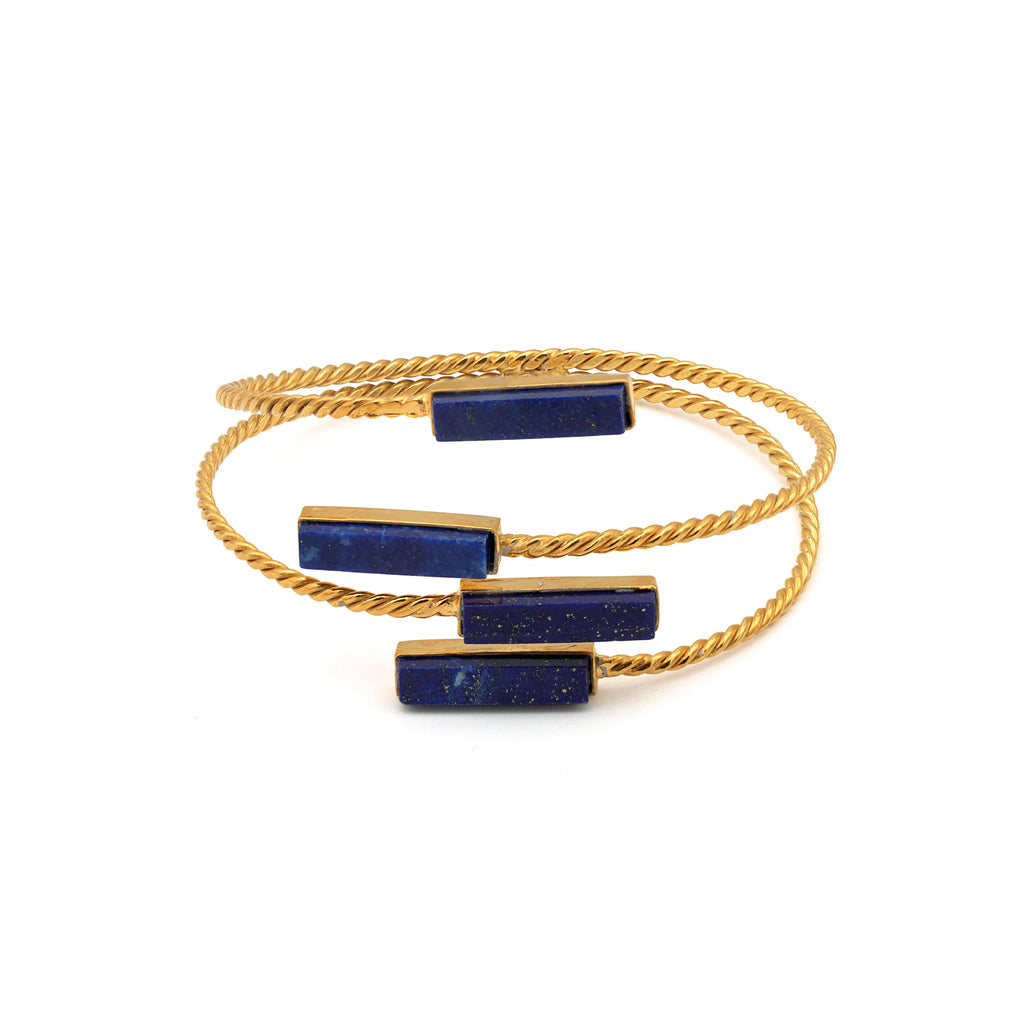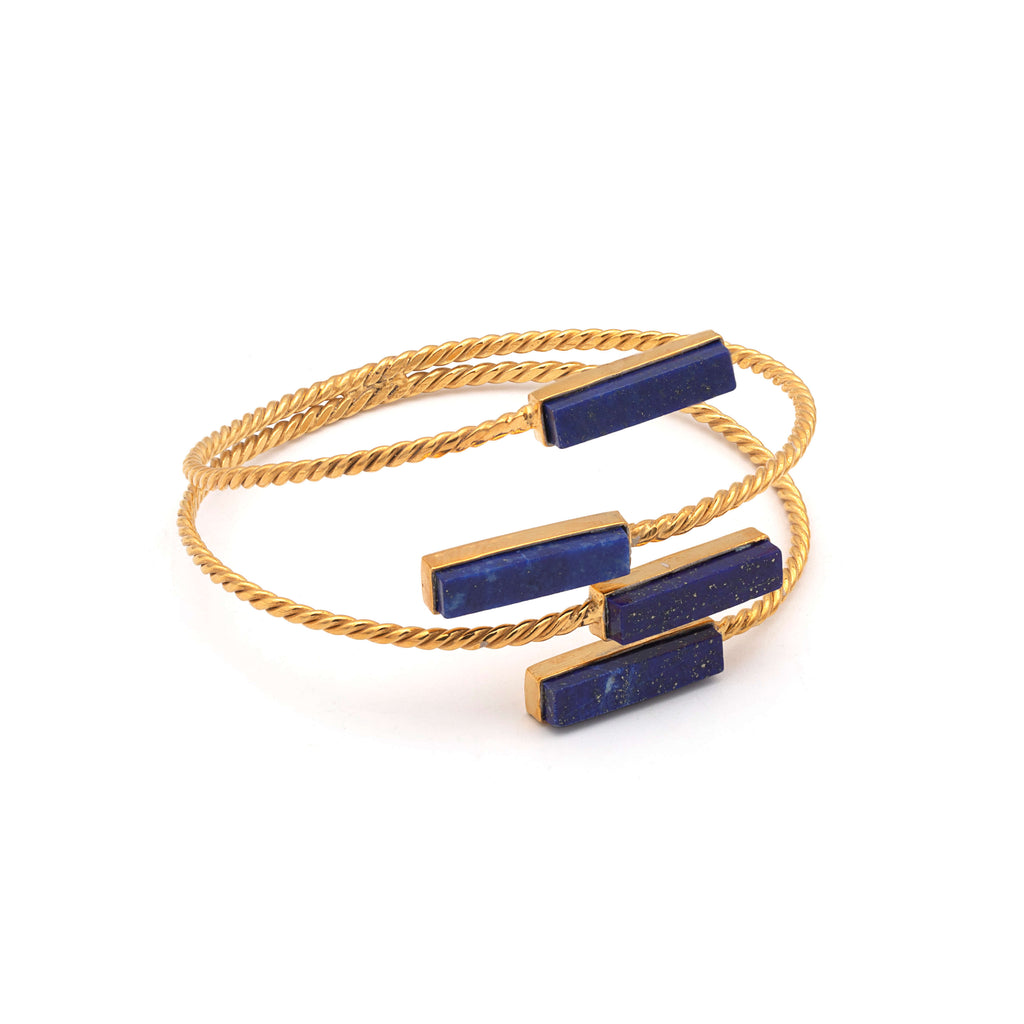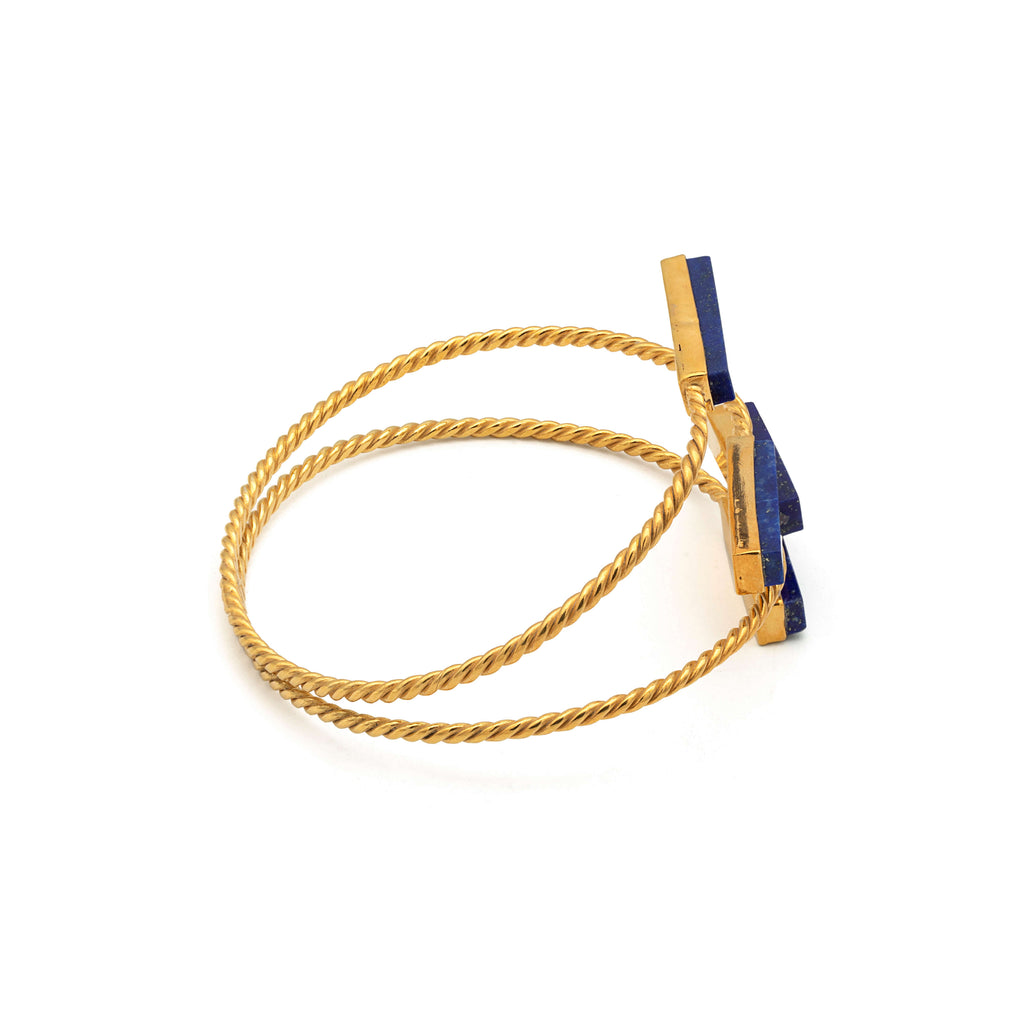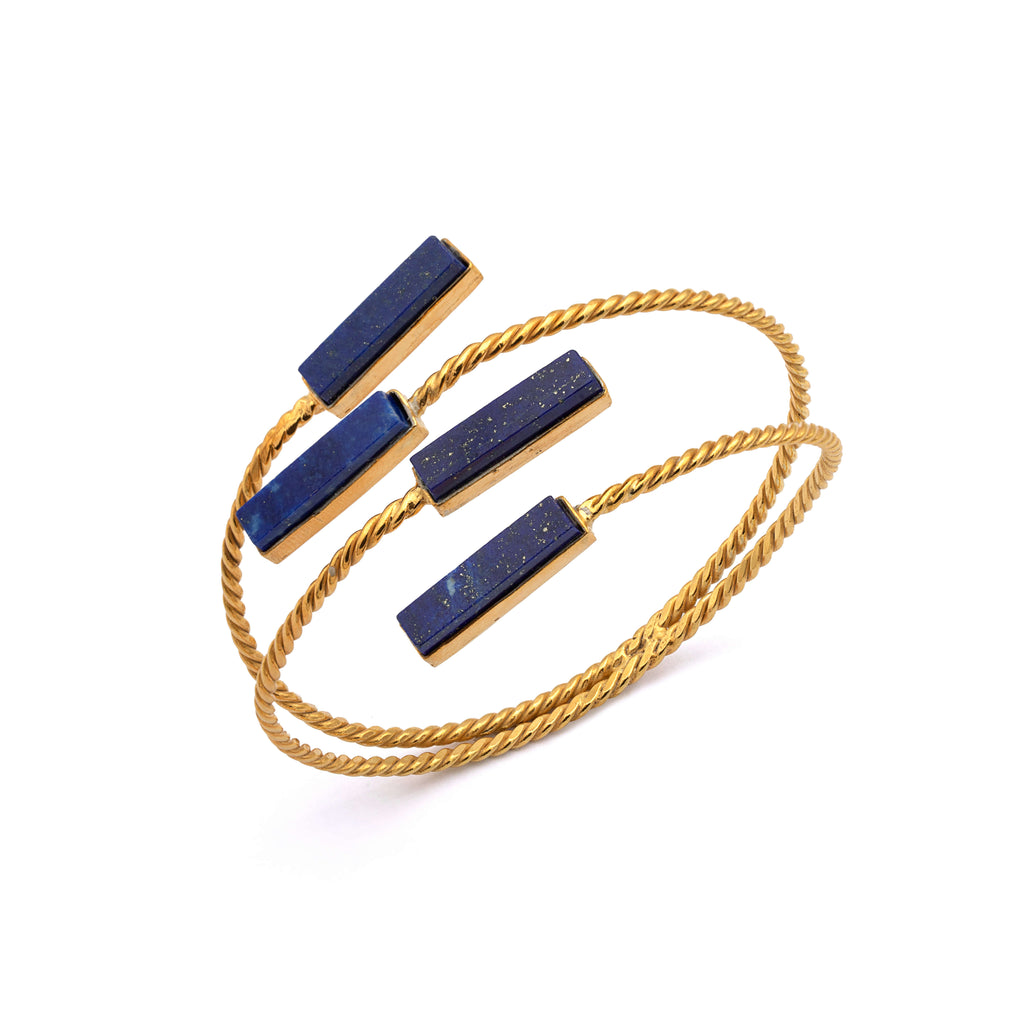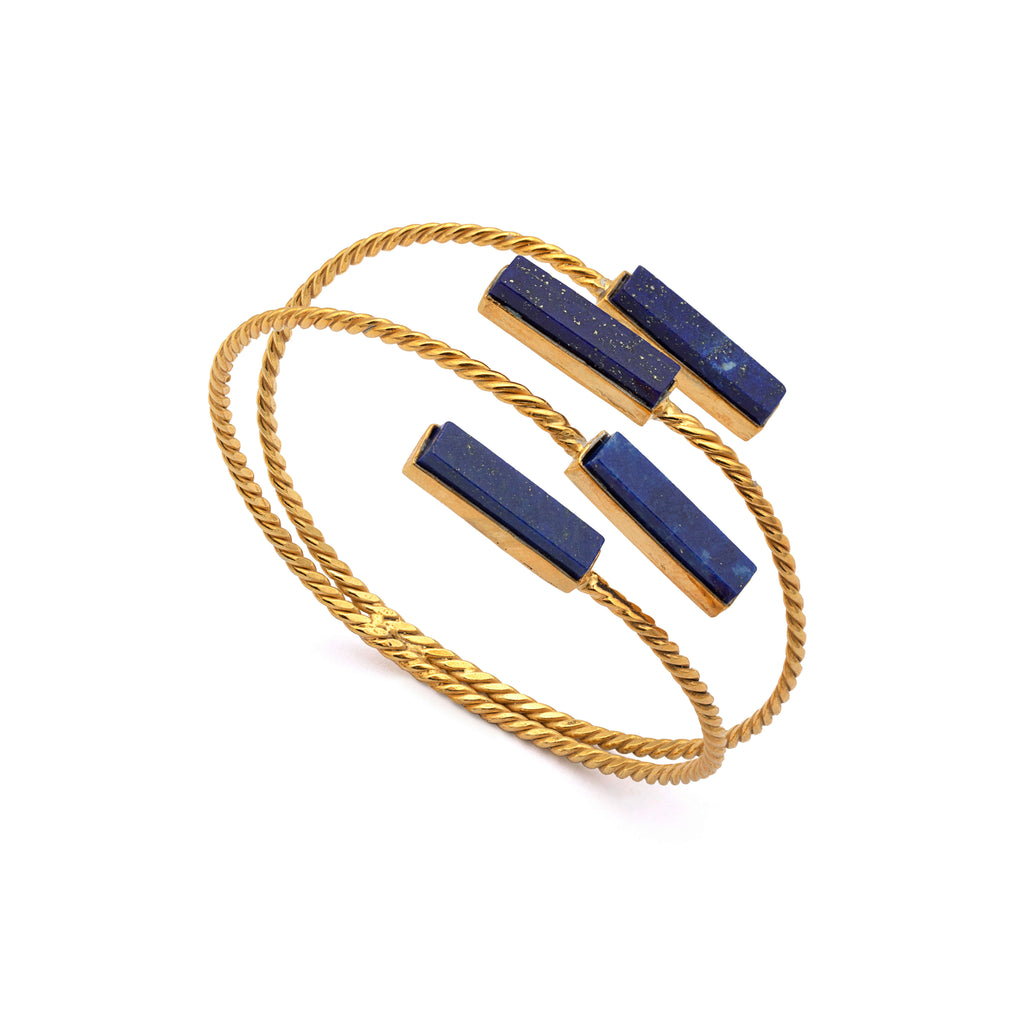 Royal Blue - Lapis Lazuli Bangle
Rs.18,000.00
Rs.11,700.00
-35%
The Royal Blue Lapis Lazuli Bangle handcrafted by Afghan artisans is a true masterpiece that epitomizes simplicity and elegance. The bangle features a simple yet striking design, with four large rectangular shaped lapis lazuli stones set in a silver gold plated band.
Lapis lazuli is a gemstone known for its deep blue color and has been treasured for centuries for its beauty and metaphysical properties. It is believed to promote inner peace, enhance intellectual abilities, and bring harmony to the mind, body, and soul. The stone is also known to provide protection from negative energies and reduce stress and anxiety.
The Royal Blue Lapis Lazuli Bangle is a timeless piece of jewelry that can elevate any outfit, whether it's for a casual day out or a special occasion. Its exquisite design and the stunning blue hue of lapis lazuli make it a perfect addition to any jewelry collection. Handcrafted by Afghan artisans, this bangle is a true work of art that exudes elegance and sophistication.
Benefits of Lapis Lazuli:
Promotes inner peace and calmness
Enhances intellectual abilities and creativity
Provides protection from negative energies
Reduces stress and anxiety
Brings harmony and balance to the mind, body, and soul
The Royal Blue Lapis Lazuli Bangle is a statement piece that will make you feel like royalty, and is sure to be a cherished addition to your jewelry collection.
customers are viewing this product