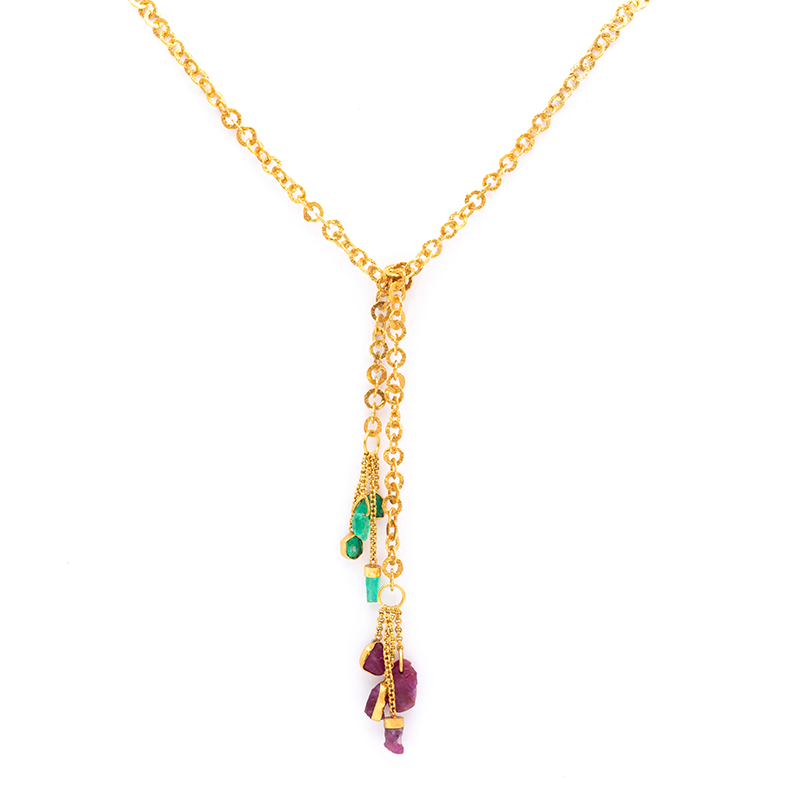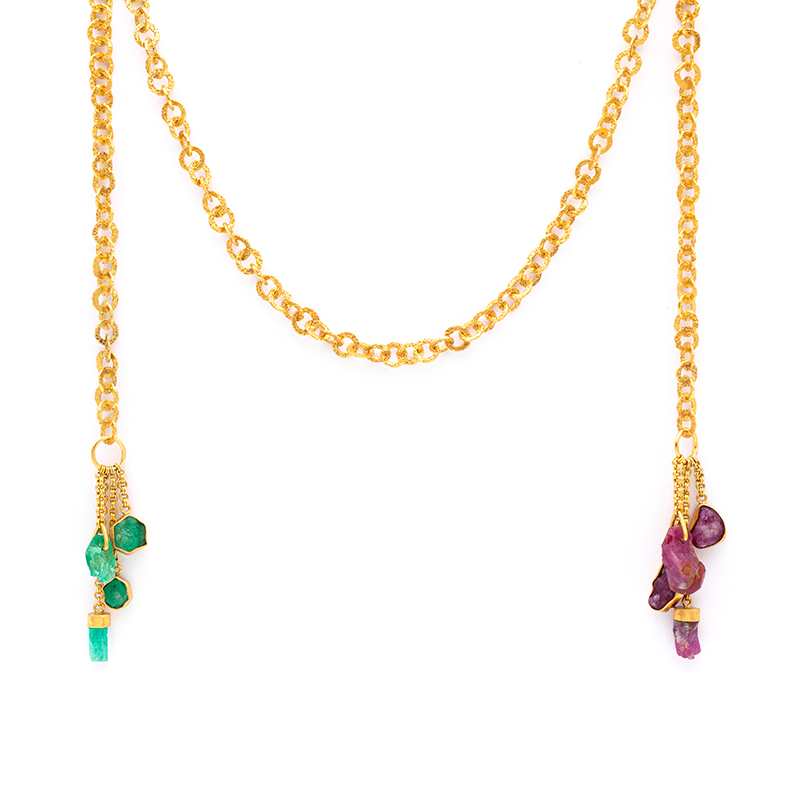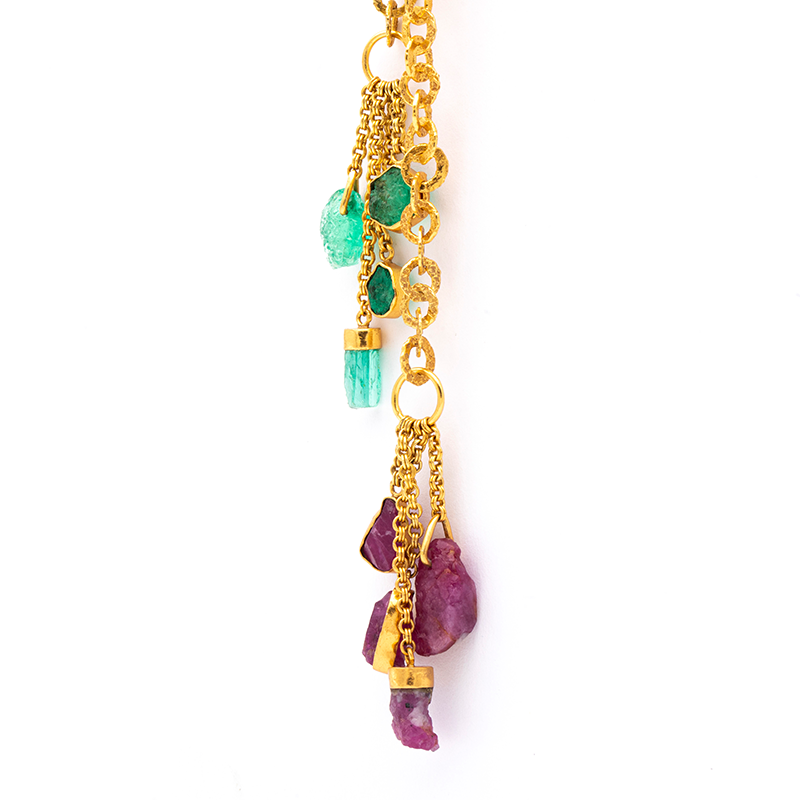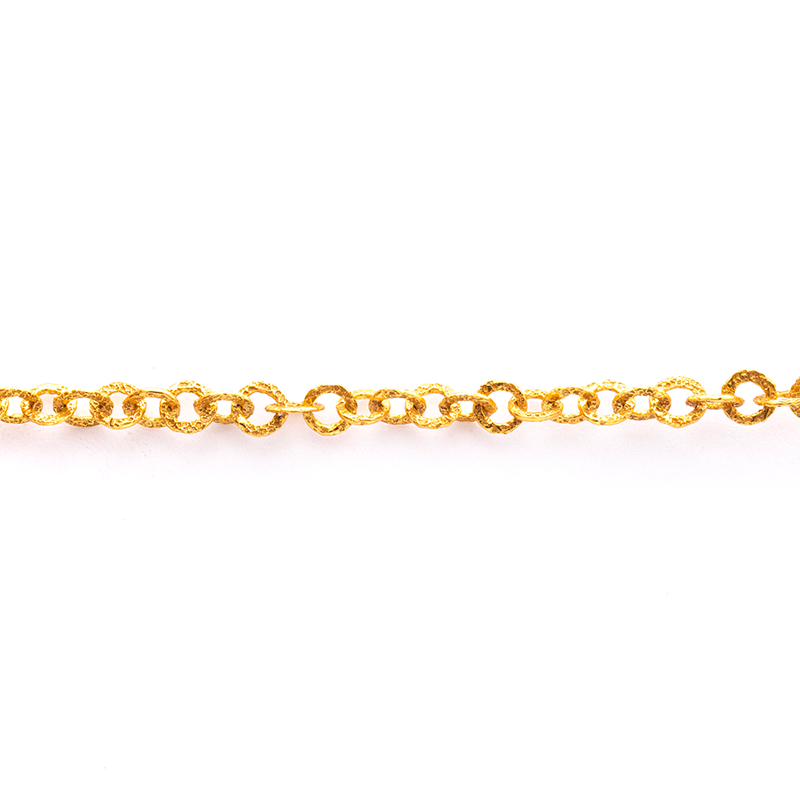 The Crown Jewels Necklace
Looking for a necklace that's as unique as you are? Look no further than the rough Emerald and Ruby Necklace. This stunning piece of jewelry is the perfect combination of classic elegance and natural beauty. Set with rough Afghan emerald and ruby, this necklace is one-of-a-kind and will make you stand out from the crowd. Crafted with the highest quality materials, this necklace is made with silver gold plating, ensuring that it will maintain its shine and luster for years to come. The intricate design of this necklace perfectly complements the natural beauty of the rough gemstones, making it the perfect accessory for any occasion. The rough Afghan emerald and ruby are not only beautiful, but they also have a rich cultural history. In Afghanistan, emeralds and rubies are highly valued and are often associated with good fortune and prosperity. Wearing this necklace is not only a fashion statement, but also a way to honor the cultural heritage of Afghanistan. This necklace is also versatile and easy to wear. It's lightweight and comfortable, making it perfect for all-day wear. Its elegant design makes it a great choice for formal occasions, but it can also be dressed down for more casual events.
Whether you're looking for a unique addition to your jewelry collection or a meaningful gift for someone special, the Afghan Jewel Rough Emerald and Ruby Necklace is the perfect choice.
customers are viewing this product