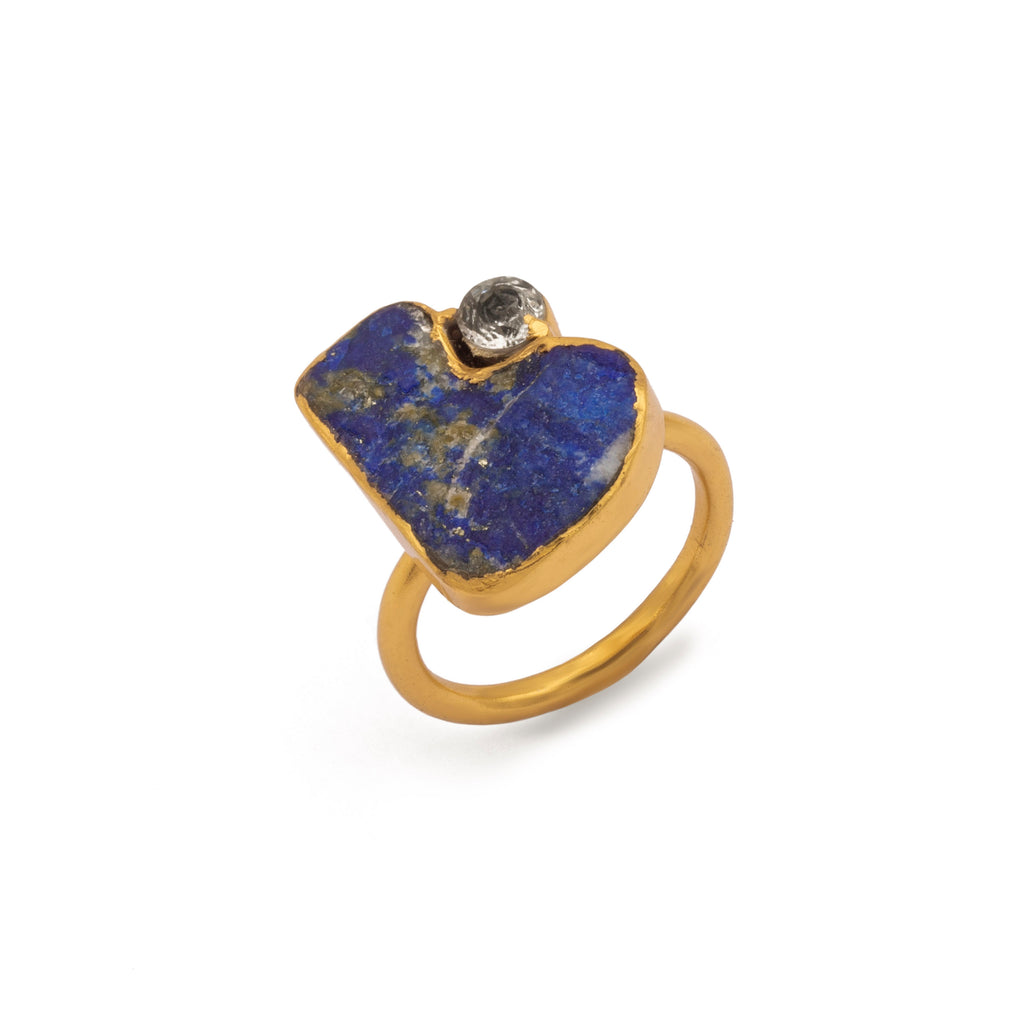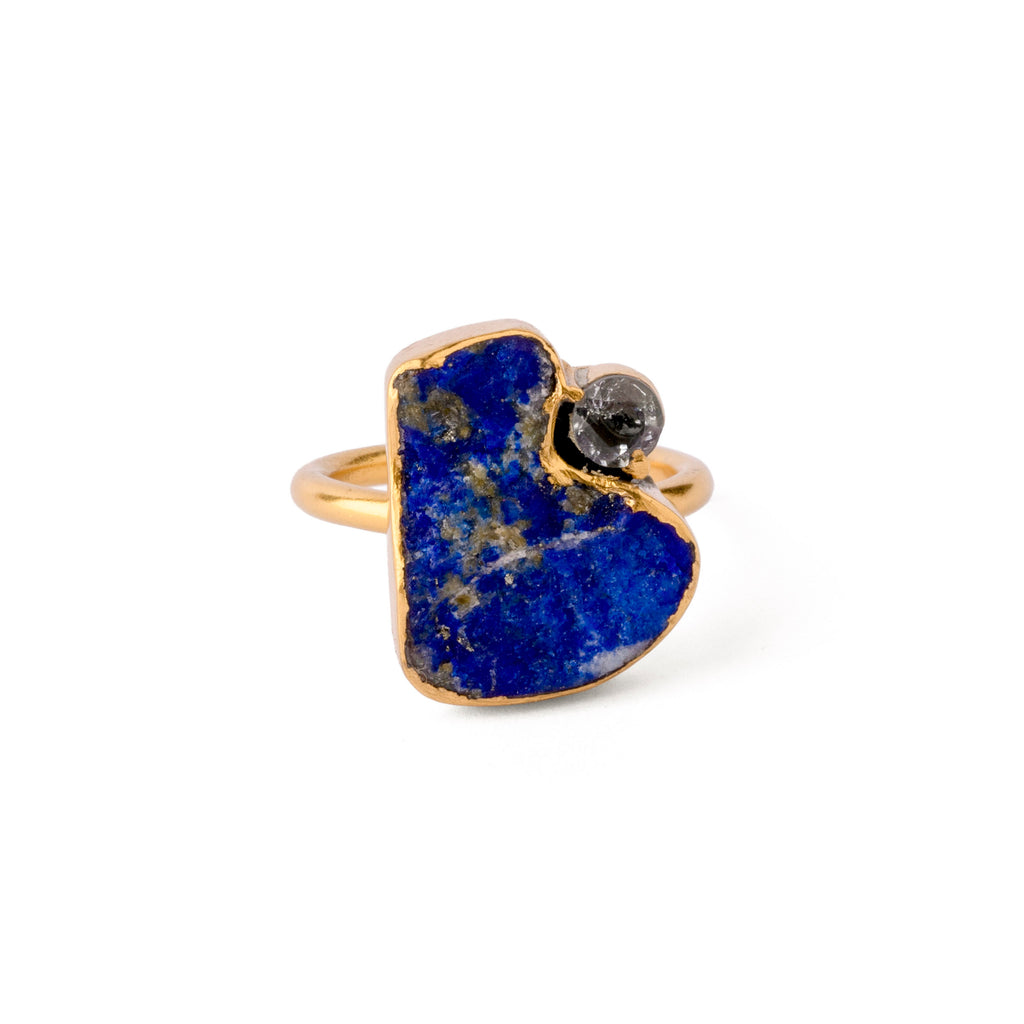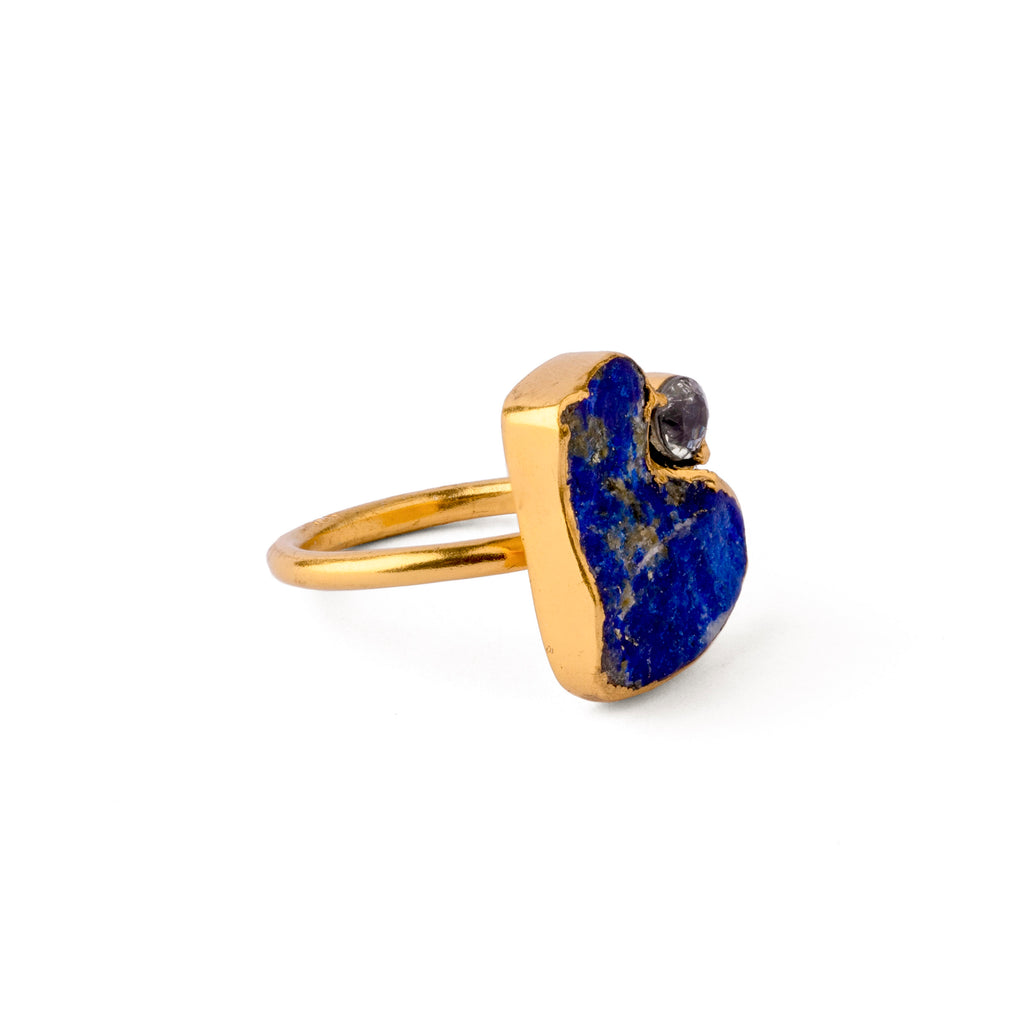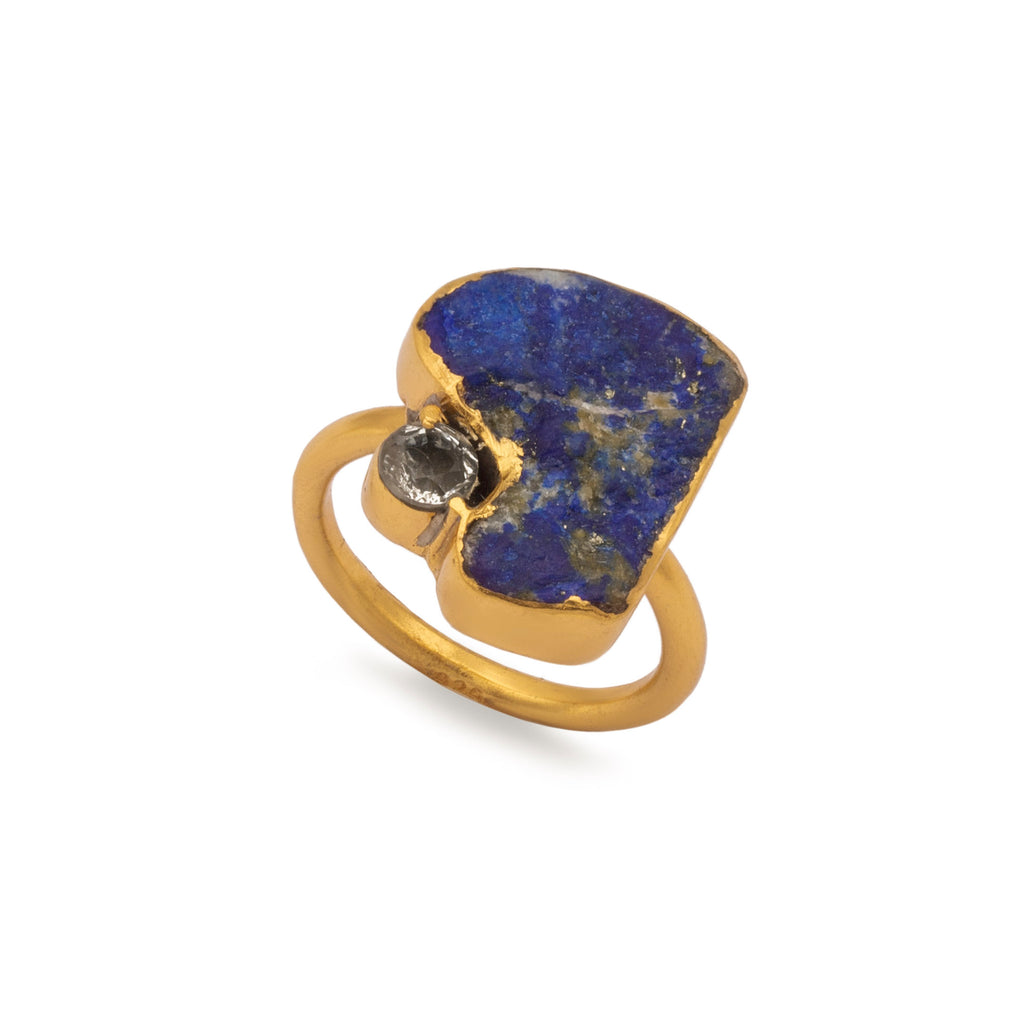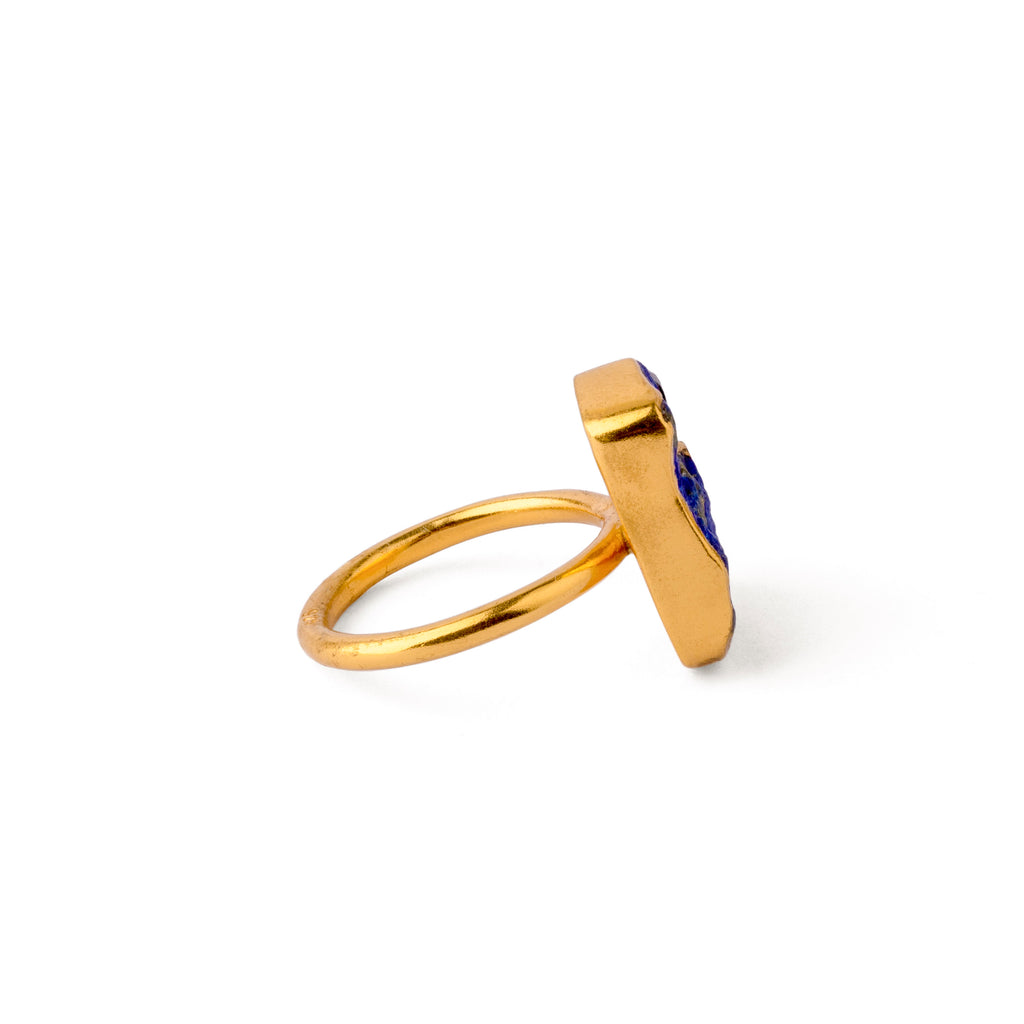 A Regal Statement - Lapis Lazuli Ring
As you slip this silver gold plated ring onto your finger, you'll feel a sense of awe wash over you. This is no ordinary piece of jewelry - it's a work of art. Set with a striking rough lapis lazuli stone, this ring captures the essence of the azure sky. The deep, rich color of the lapis lazuli is unparalleled in its beauty.
The lapis lazuli stone is known for its regal appearance, and it's no wonder. For centuries, this stone has been prized for its deep, rich color and unique pattern. Set against the backdrop of the silver gold plated ring, the lapis lazuli stone shines like the sun. Crafted with precision and care, this silver gold plated ring is more than just a piece of jewelry - it's a statement. The ring is designed to fit perfectly on your finger, so you can wear it with confidence wherever you go.
This rough lapis lazuli ring is the perfect accessory to elevate any outfit. Whether you're dressing up for a night out or adding a touch of sophistication to your everyday look, this ring will do the trick. With its simple yet elegant design, it's sure to become a staple in your jewelry collection.

customers are viewing this product