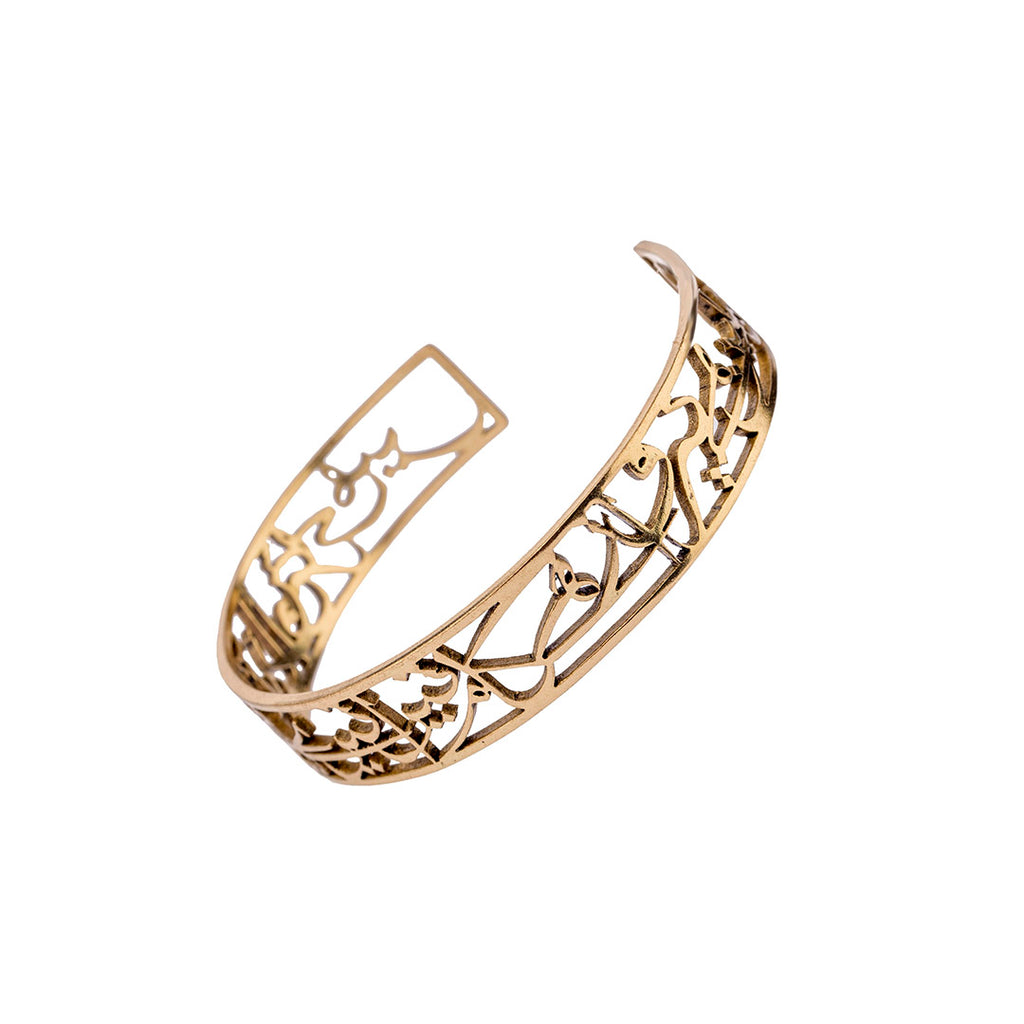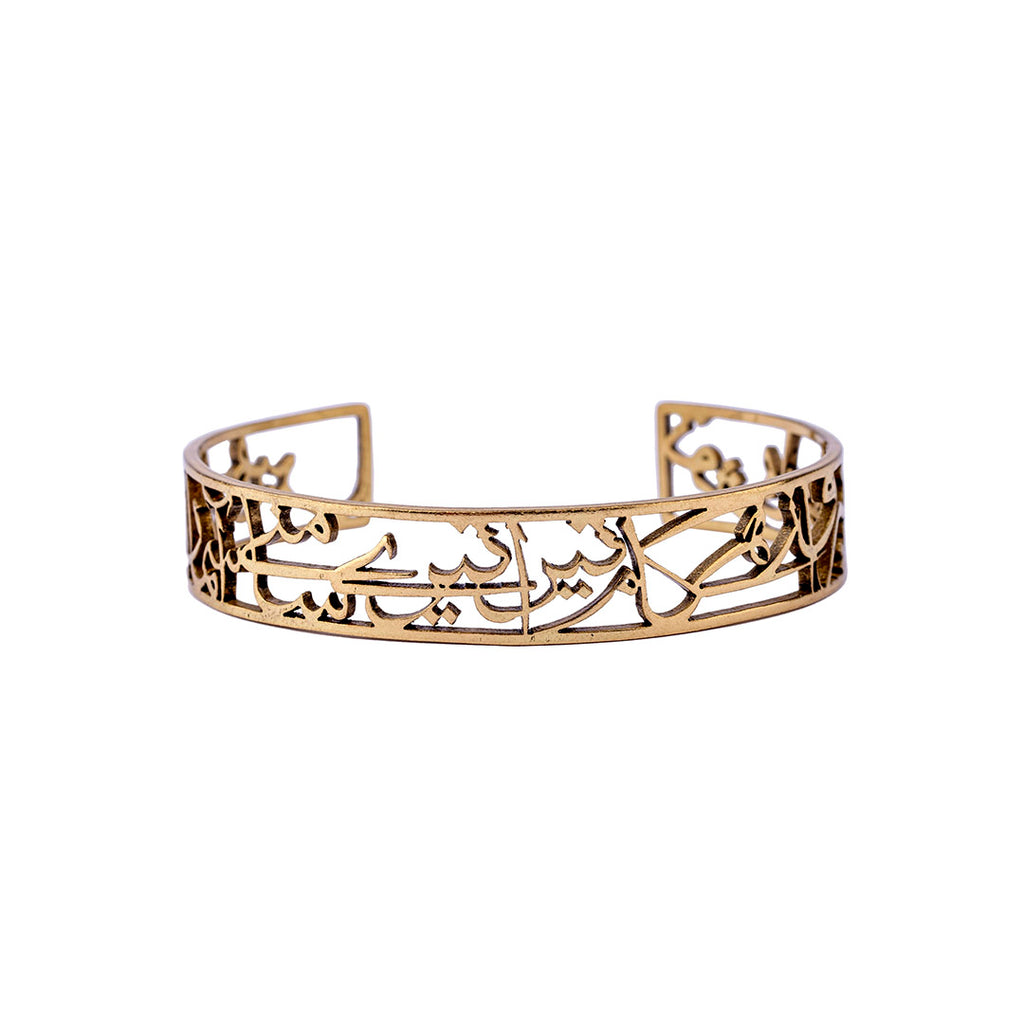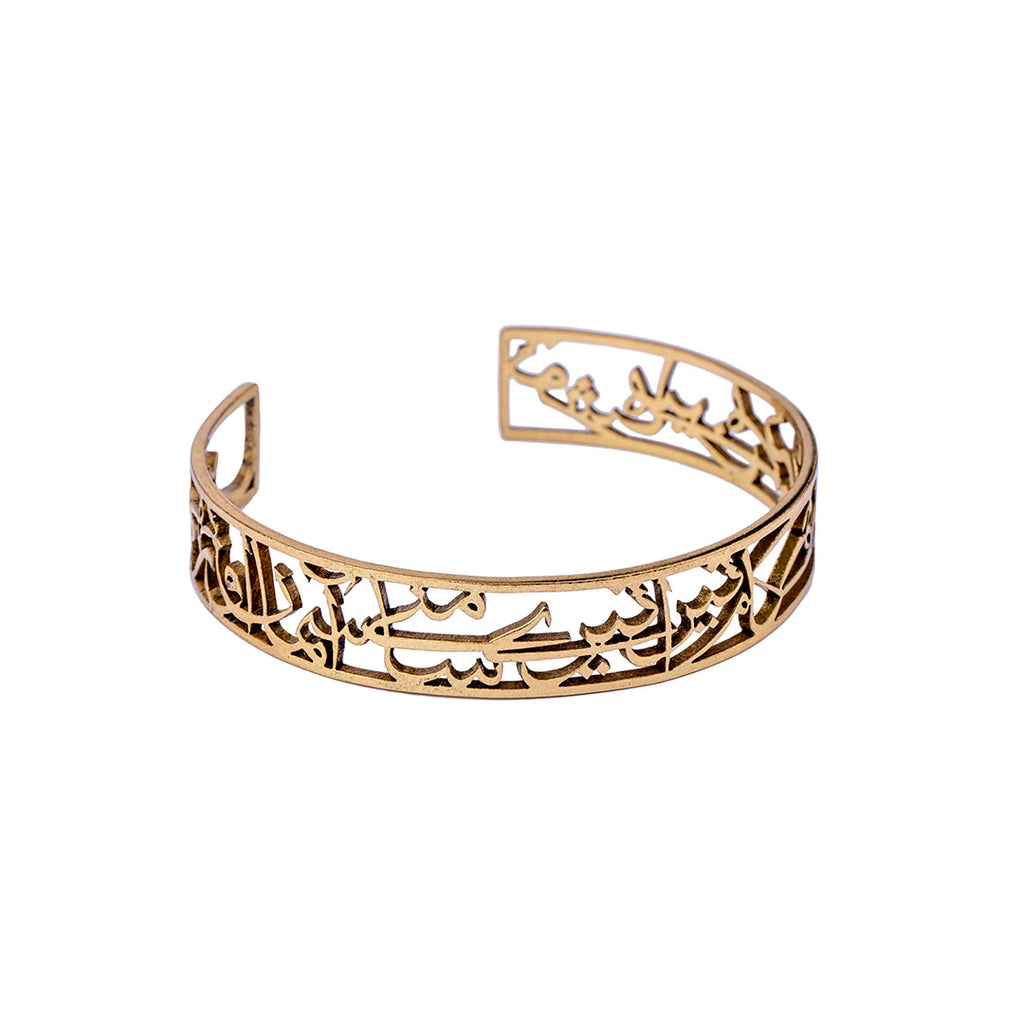 Aasmaan Bangle - Urdu Calligraphy Bangle
A handmade brass calligraphy bangle with verses from poem 'Shaheen'  by Allama Muhammad Iqbal on it.
تُو شاہین ہے پرواز ہے کام تیرا
تیرے سامنے آسمان اور بھی ہیں

A beautiful and well meaning verse was/is written for the youth. A classic piece of art to wear and uplift your patriotic spirits.
customers are viewing this product