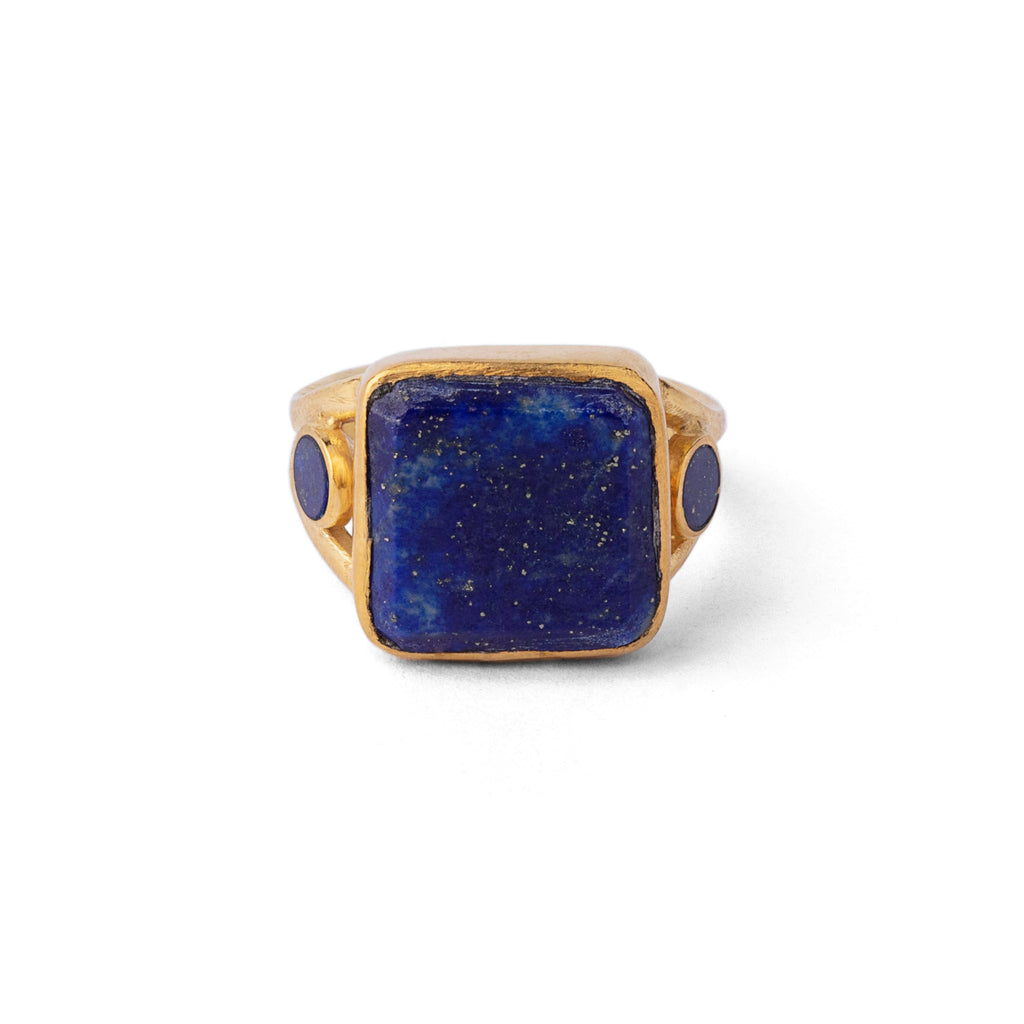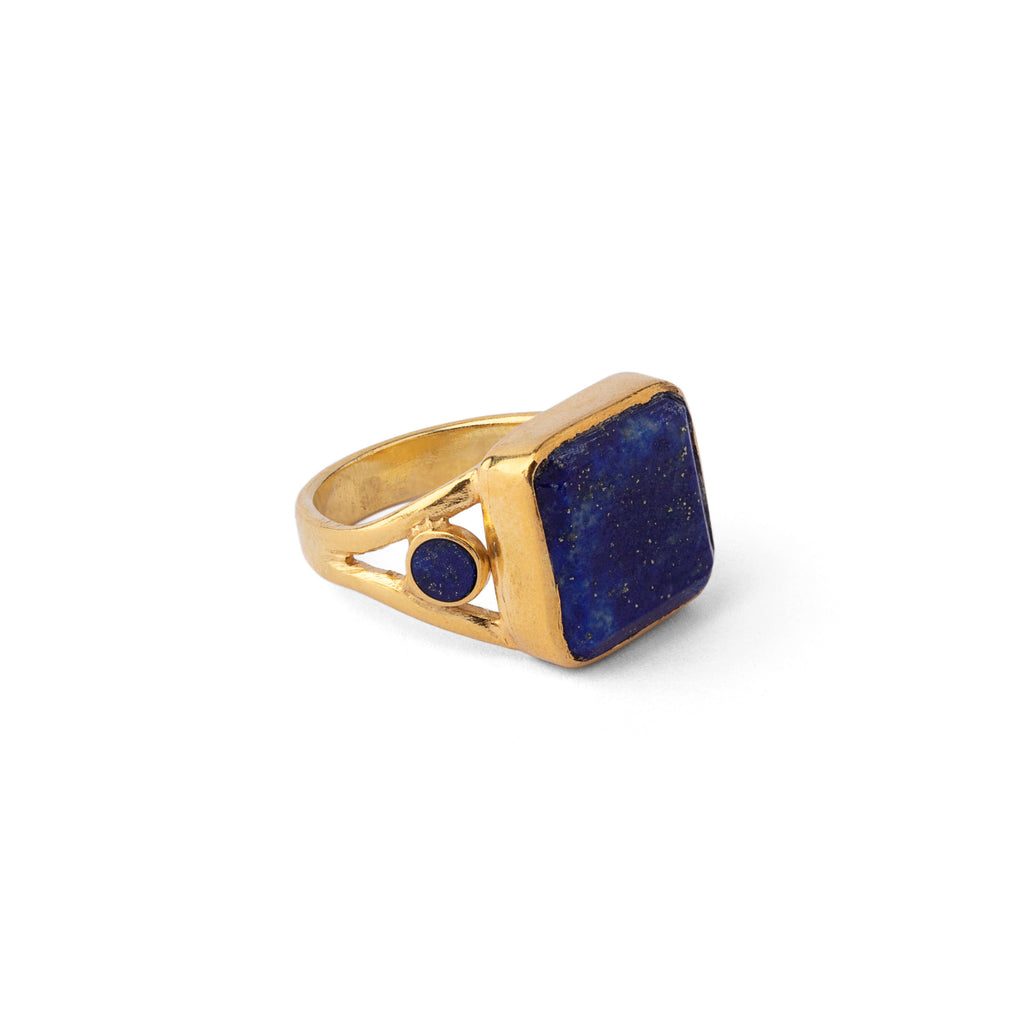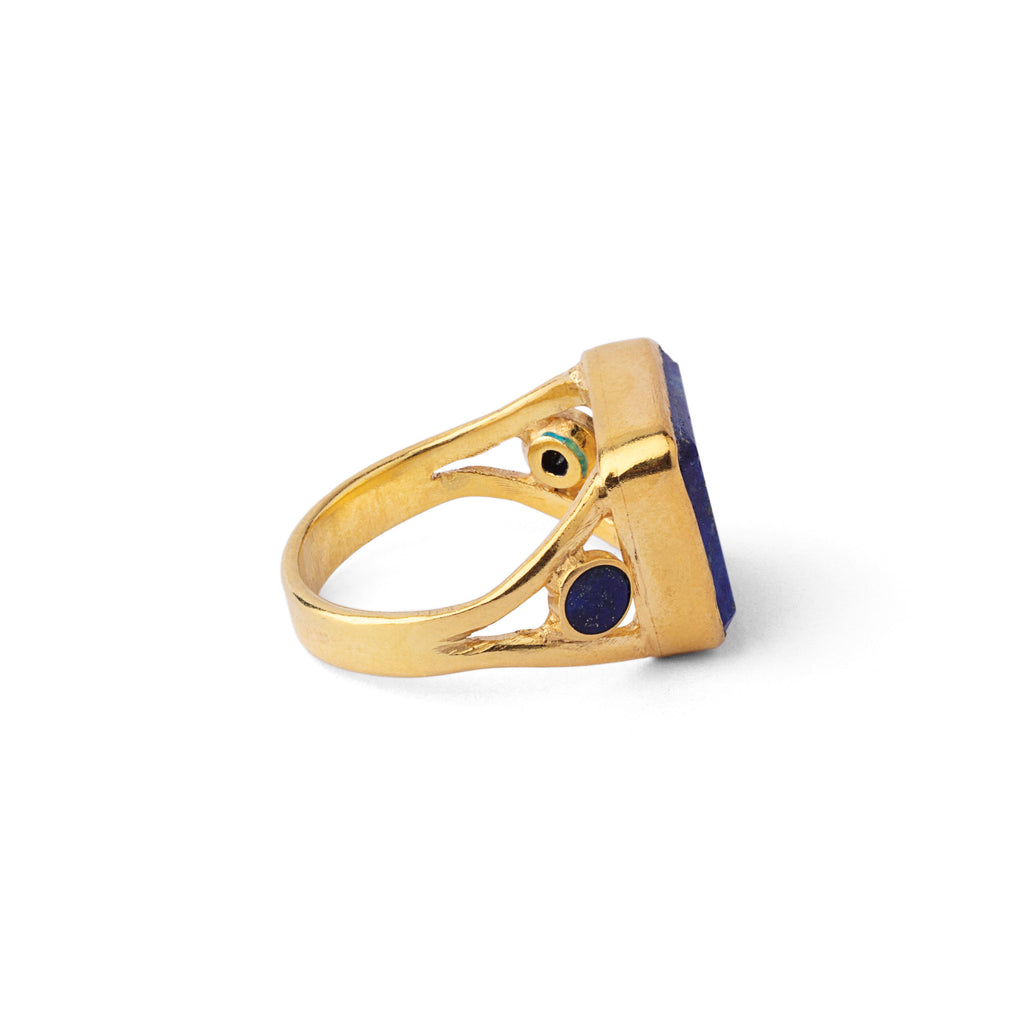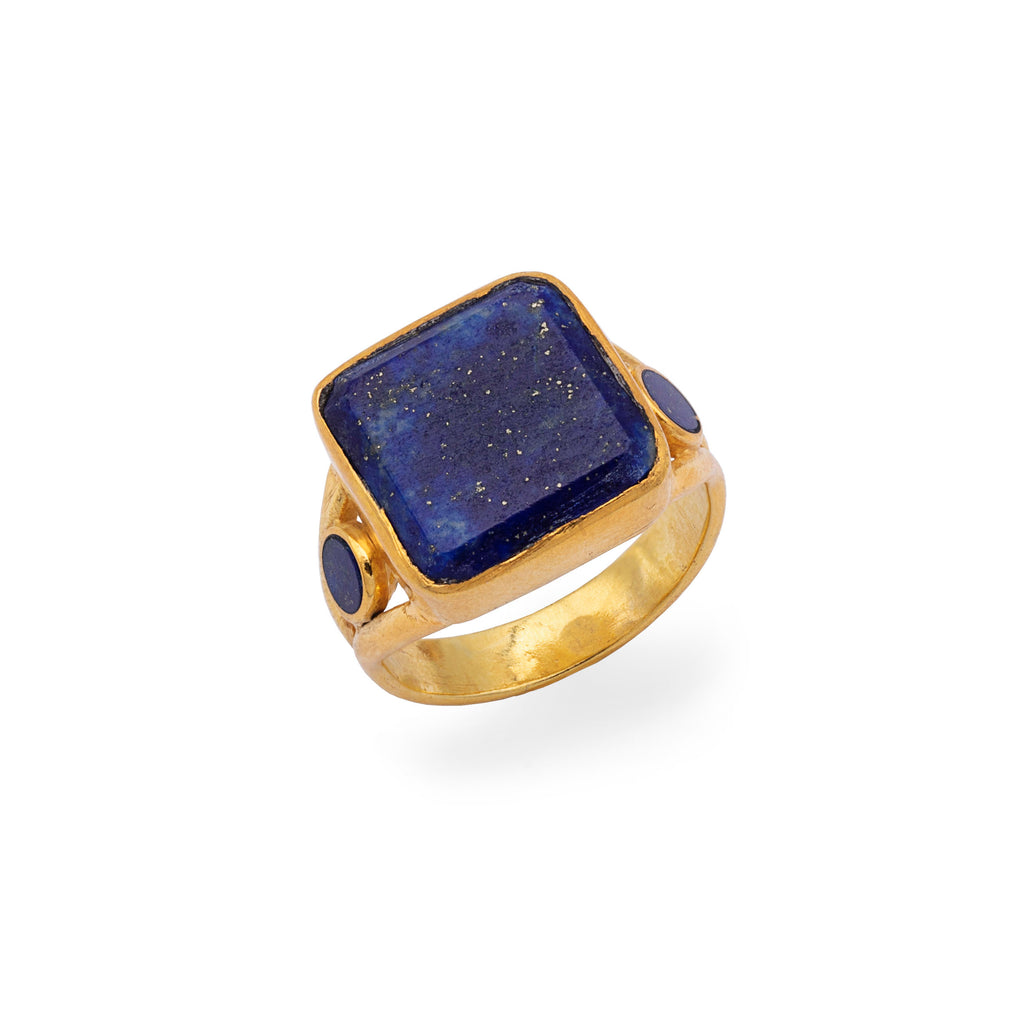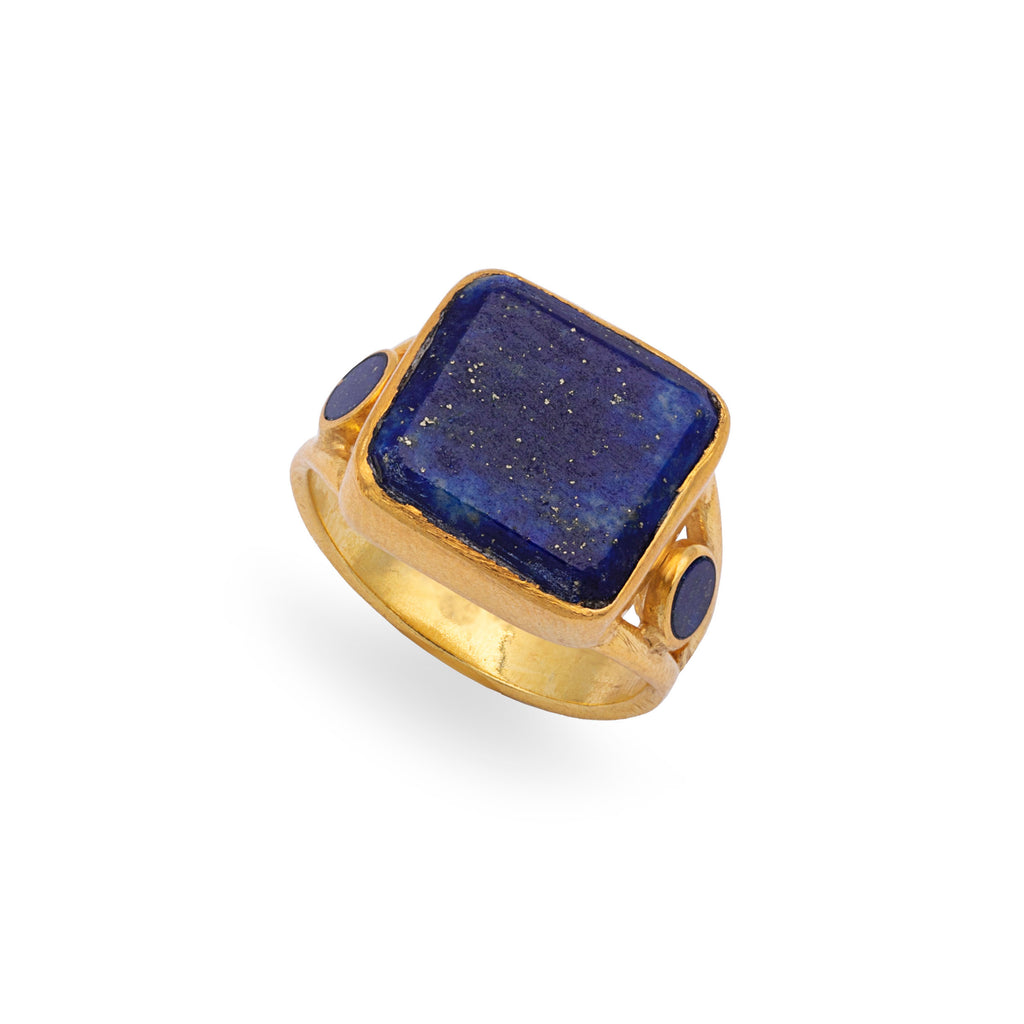 Cosmic Dreams - Lapis Lazuli Majesty Ring
Indulge in the regal beauty of lapis lazuli with our "Cosmic Dreams" Ring. Expertly crafted by skilled artisans, this exquisite ring features a captivating design with a rough lapis lazuli piece set in the center and two inlaid on the sides, creating a mesmerizing focal point.
The deep blue color of lapis lazuli, often associated with royalty and power, exudes an aura of elegance and sophistication. The unique arrangement of the rough lapis lazuli pieces adds a touch of mystique and allure to this stunning ring.
With a silver band adorned with gold plating, this ring boasts a luxurious and timeless appeal. The intricate detailing and craftsmanship make it a true masterpiece, perfect for those who appreciate the beauty and symbolism of lapis lazuli.
Experience the majesty of lapis lazuli with our "
Cosmic Dreams
" Ring and adorn your fingers with the captivating allure of this cherished gemstone. Whether for special occasions or as an everyday statement piece, this exquisite ring is sure to make a lasting impression.
customers are viewing this product