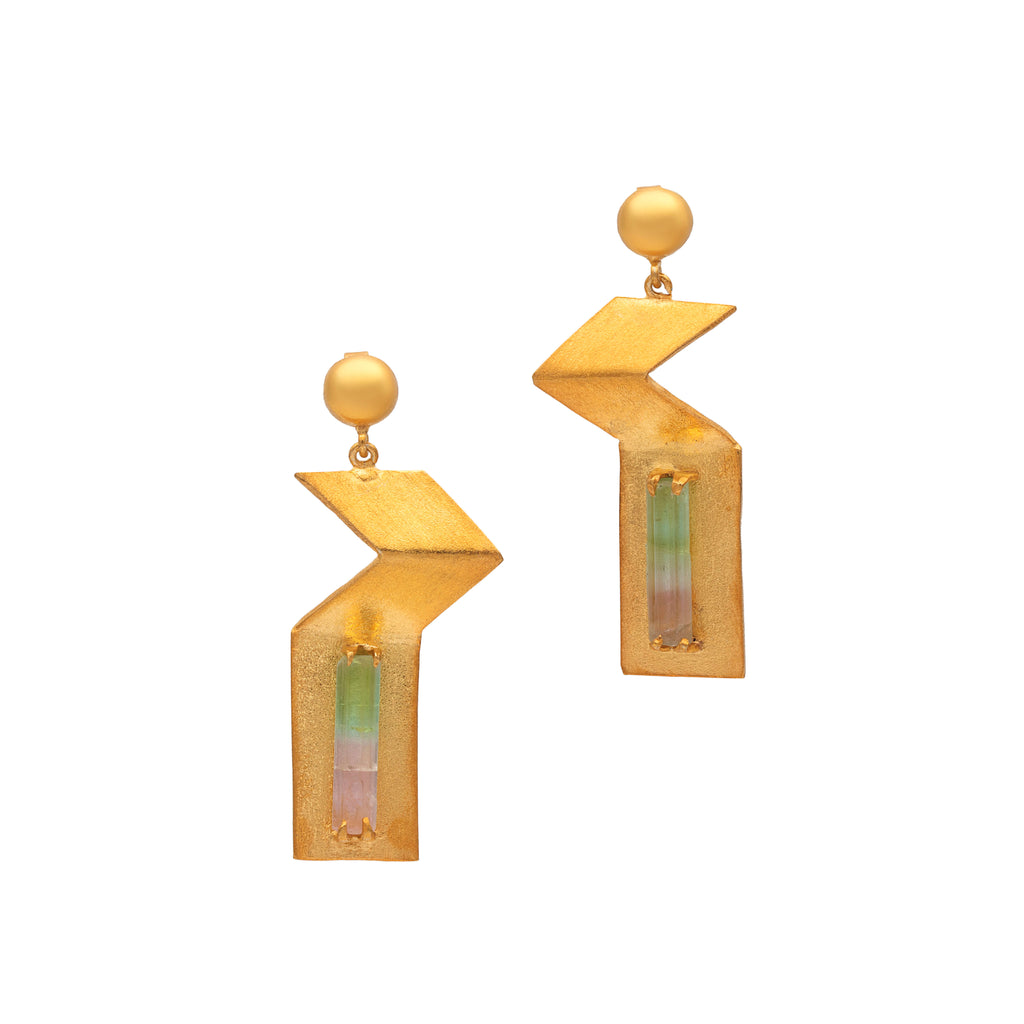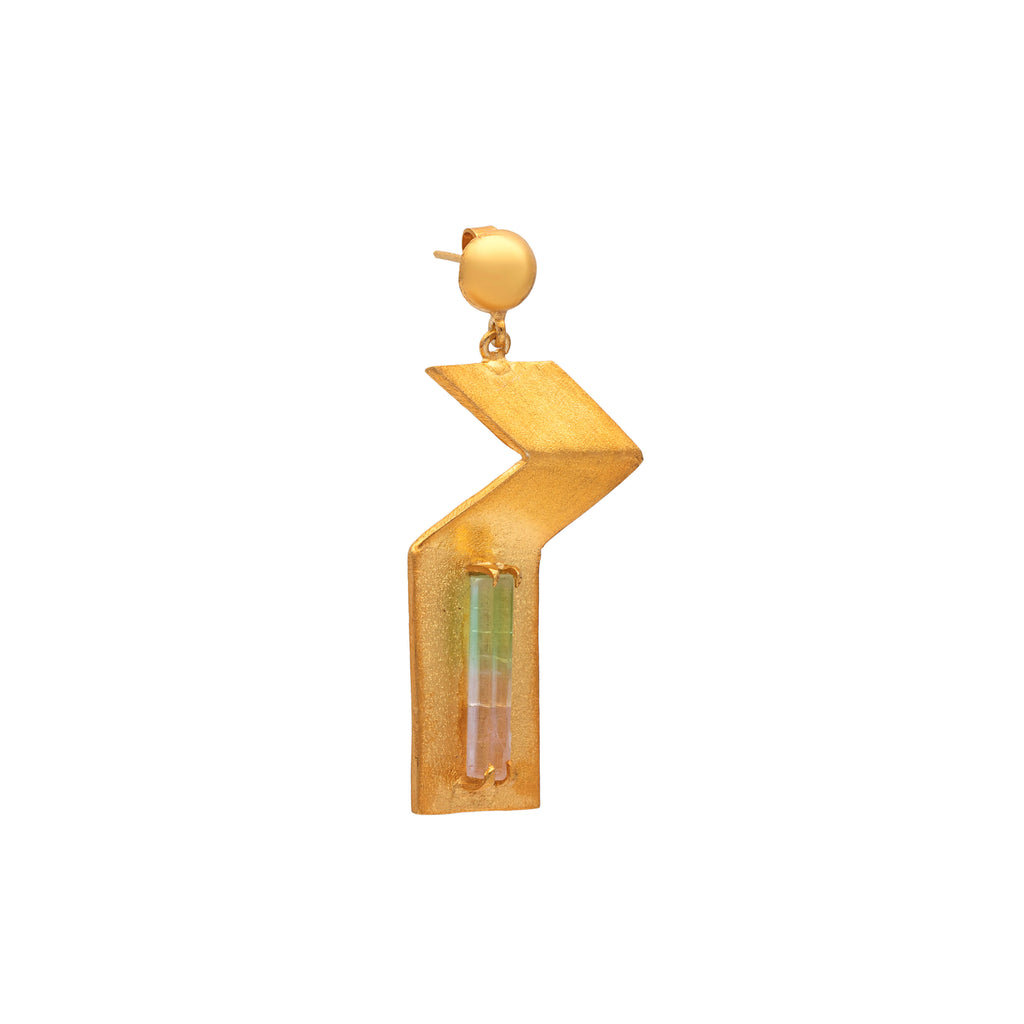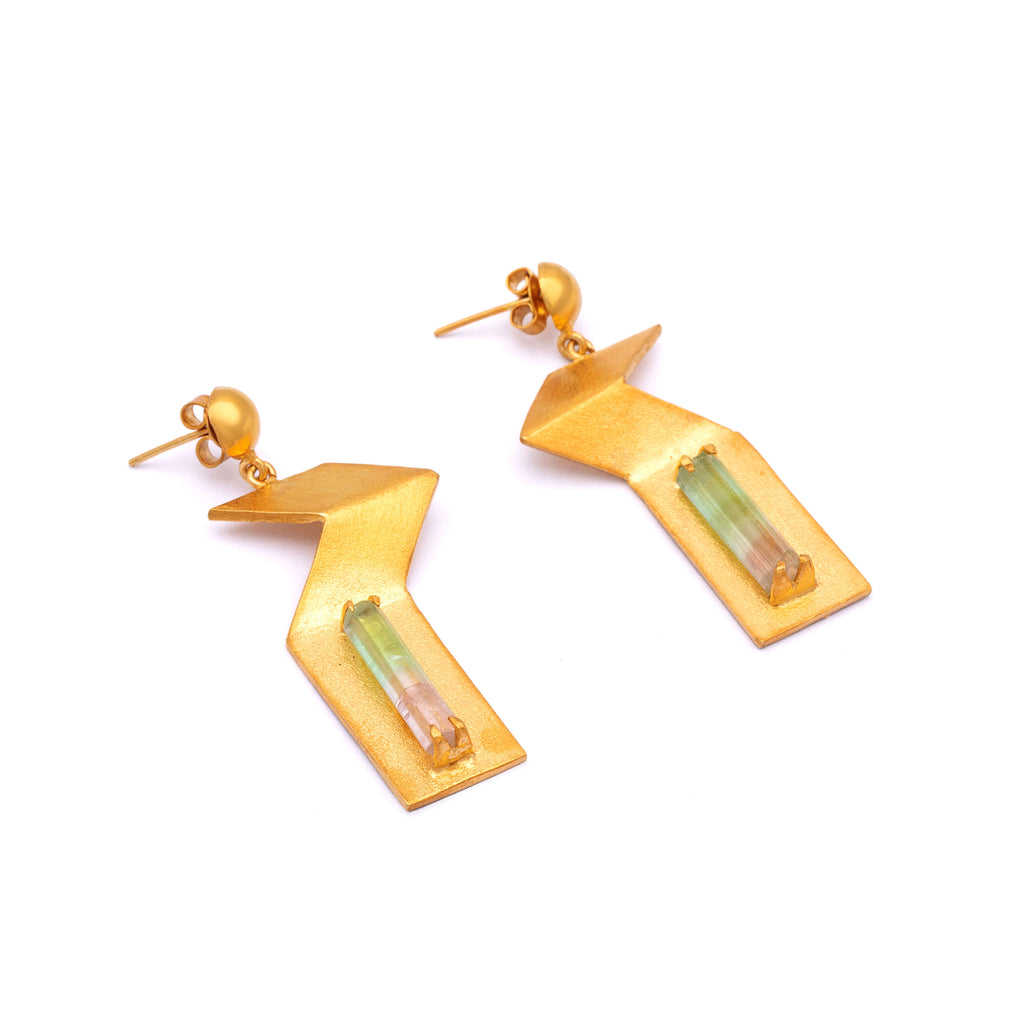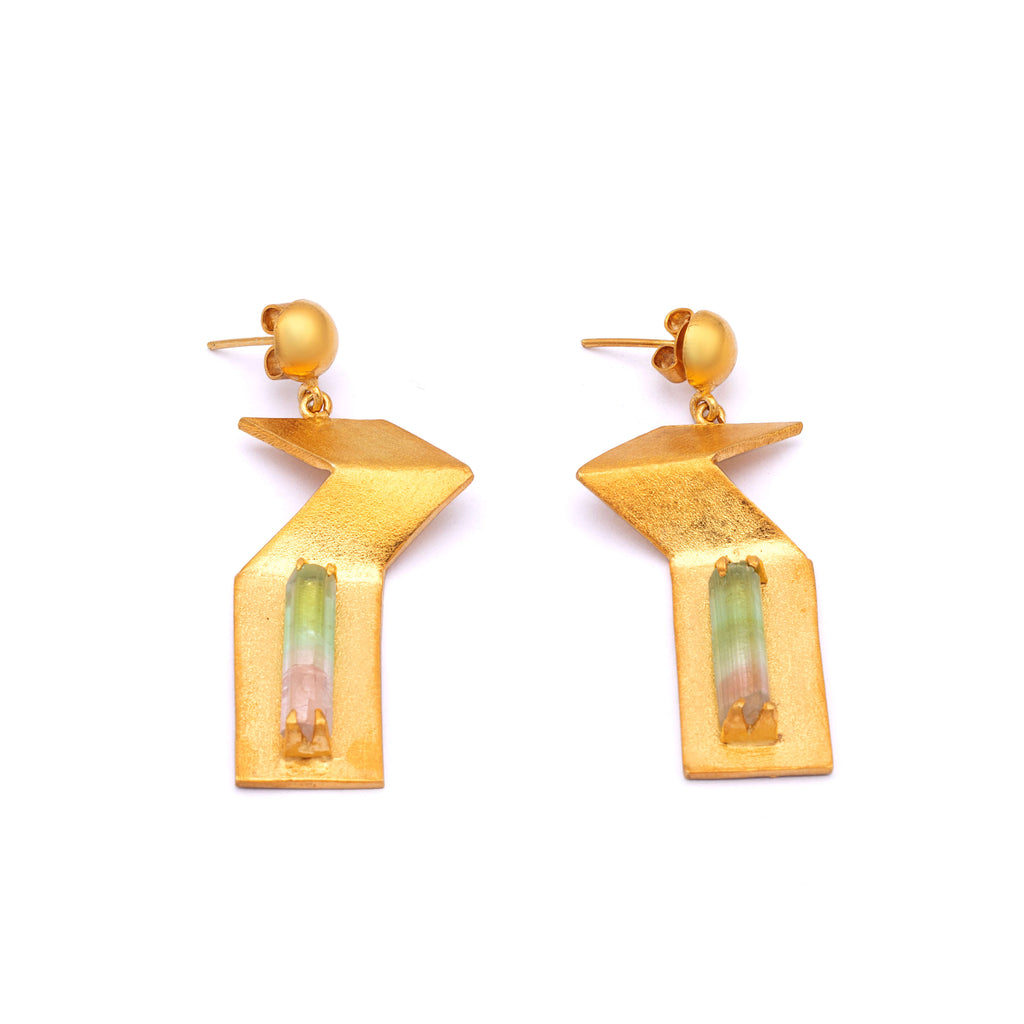 Darul Aman - Tourmaline Earrings
Indulge in the timeless beauty of "Afghan Treasures" Tourmaline Earrings, a stunning pair of earrings that showcase the rich heritage of Afghan jewelry making. These earrings feature genuine tourmaline gemstones, set in a silver base and plated with lustrous gold, all crafted using the traditional Afghan jewelry making technique called rekmal kari. This intricate technique involves meticulous metalwork and engraving by skilled Afghan artisans, resulting in a truly exquisite piece of jewelry that embodies the artistry and craftsmanship of the region.
The tourmaline gemstones are carefully selected for their vibrant colors, ranging from deep greens to stunning pinks and purples, and are expertly set into the metal base to create a captivating design. The interplay of the metalwork and the gemstones creates a harmonious balance of elegance and uniqueness, making these earrings a true work of art.
The Noor Tourmaline Earrings are perfect for those who appreciate the beauty of handcrafted jewelry with a touch of cultural heritage. They are designed to elevate your style with their exquisite craftsmanship, adding a touch of sophistication and allure to any outfit. Whether it's a special occasion or simply to indulge in your love for fine jewelry, these earrings are sure to become cherished treasures in your collection. Experience the beauty and artistry of Afghan jewelry with these captivating tourmaline earrings that are truly one-of-a-kind.
customers are viewing this product