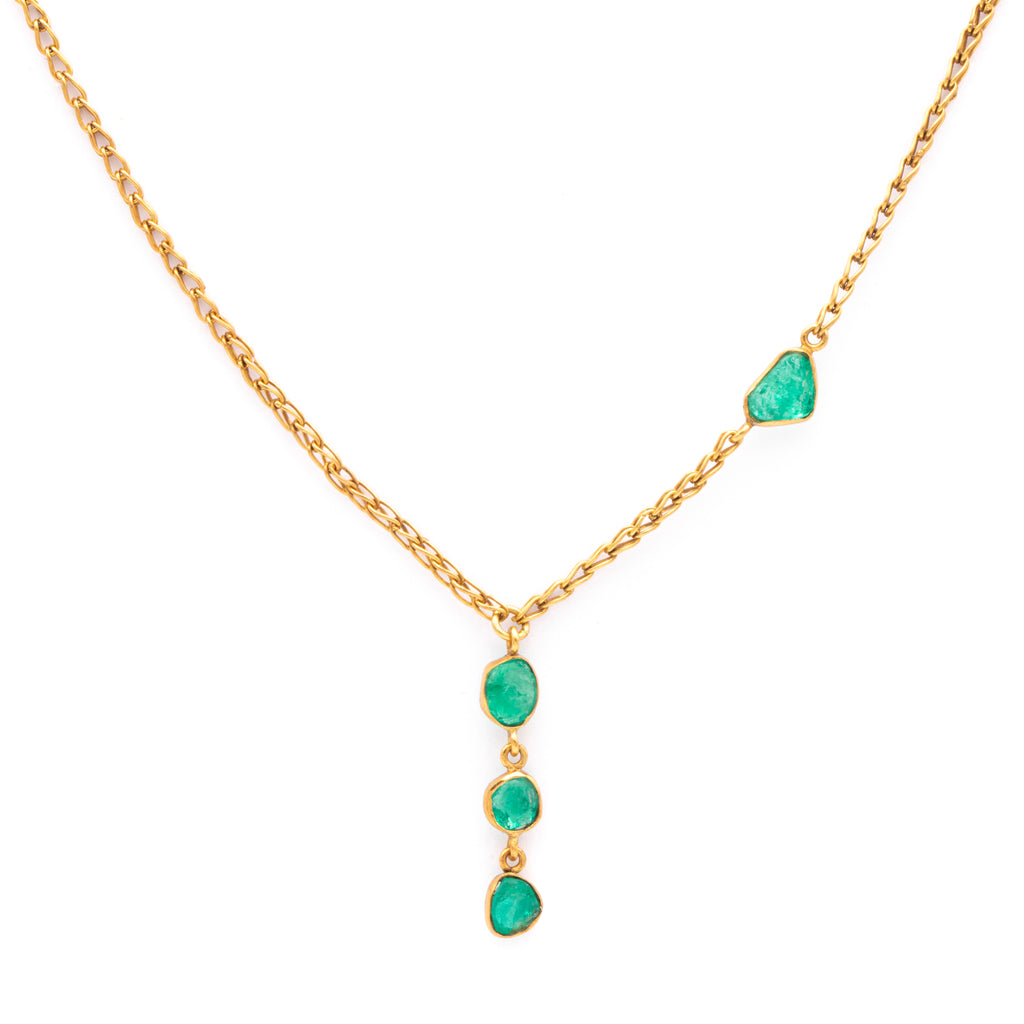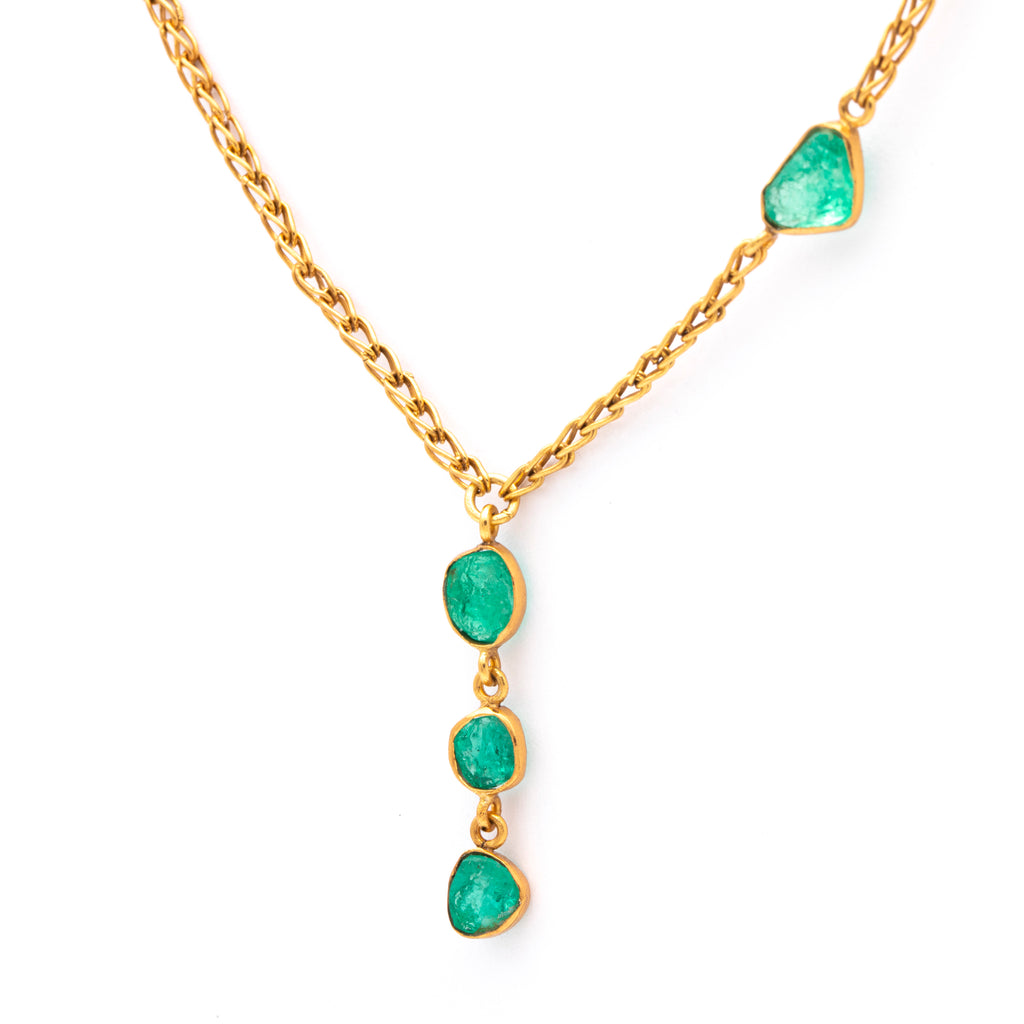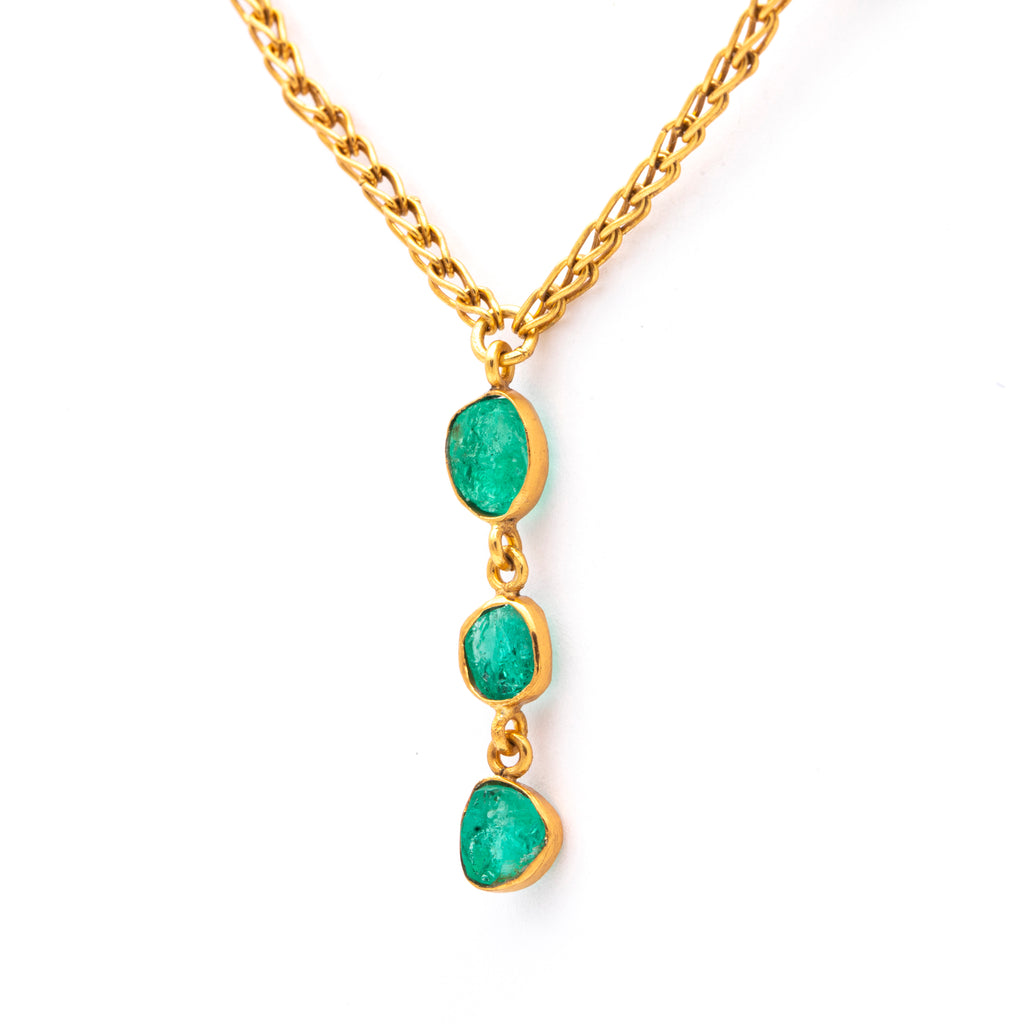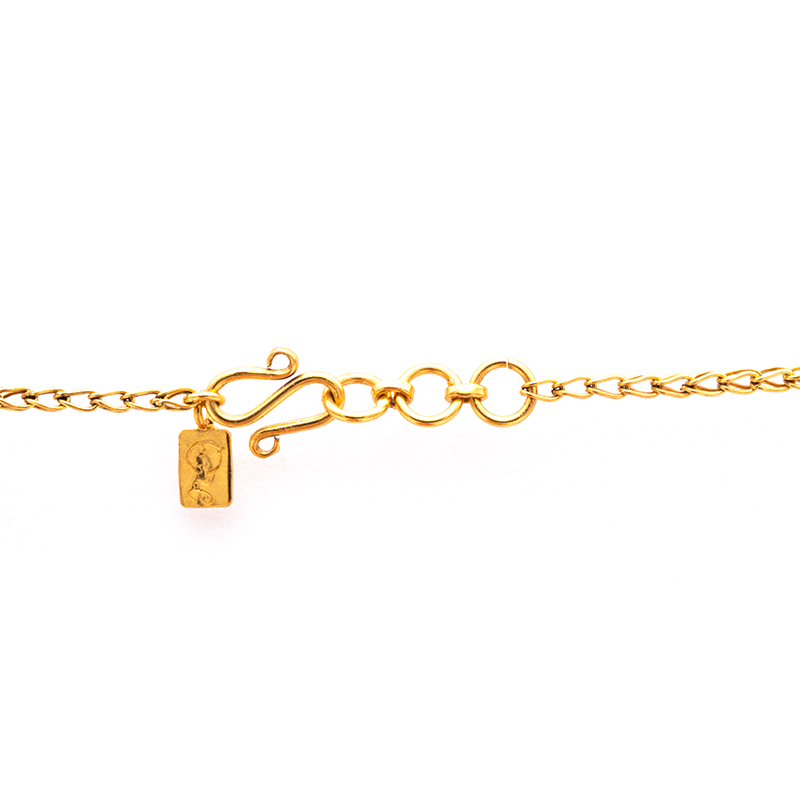 Emerald Charm - Silver Gold Plated Necklace
Make a statement with the Afghan Emerald Charm Necklace and enjoy the beauty and benefits of emeralds. Experience the lush green beauty of Afghanistan with our stunning Afghan Emerald Charm Necklace. Handcrafted by skilled Afghan artisans, this necklace is a true masterpiece of traditional jewelry making. The necklace features four exquisite emeralds, carefully selected for their vibrant green color and natural beauty. Each emerald is set in a silver gold plated charm, which hangs from a handmade Turkmen chain. The result is a simple yet elegant design that is sure to turn heads.
Emeralds have been prized for their beauty and rarity for thousands of years. Beyond their stunning appearance, they are also believed to have a range of benefits. In ancient times, emeralds were thought to protect against evil spirits and promote good fortune. Today, they are associated with healing, love, and abundance.
Whether you're looking for a unique piece to add to your jewelry collection or a meaningful gift for a loved one, our Afghan Emerald Charm Necklace is the perfect choice. With its timeless design and exquisite craftsmanship, it is sure to be treasured for years to come.
customers are viewing this product