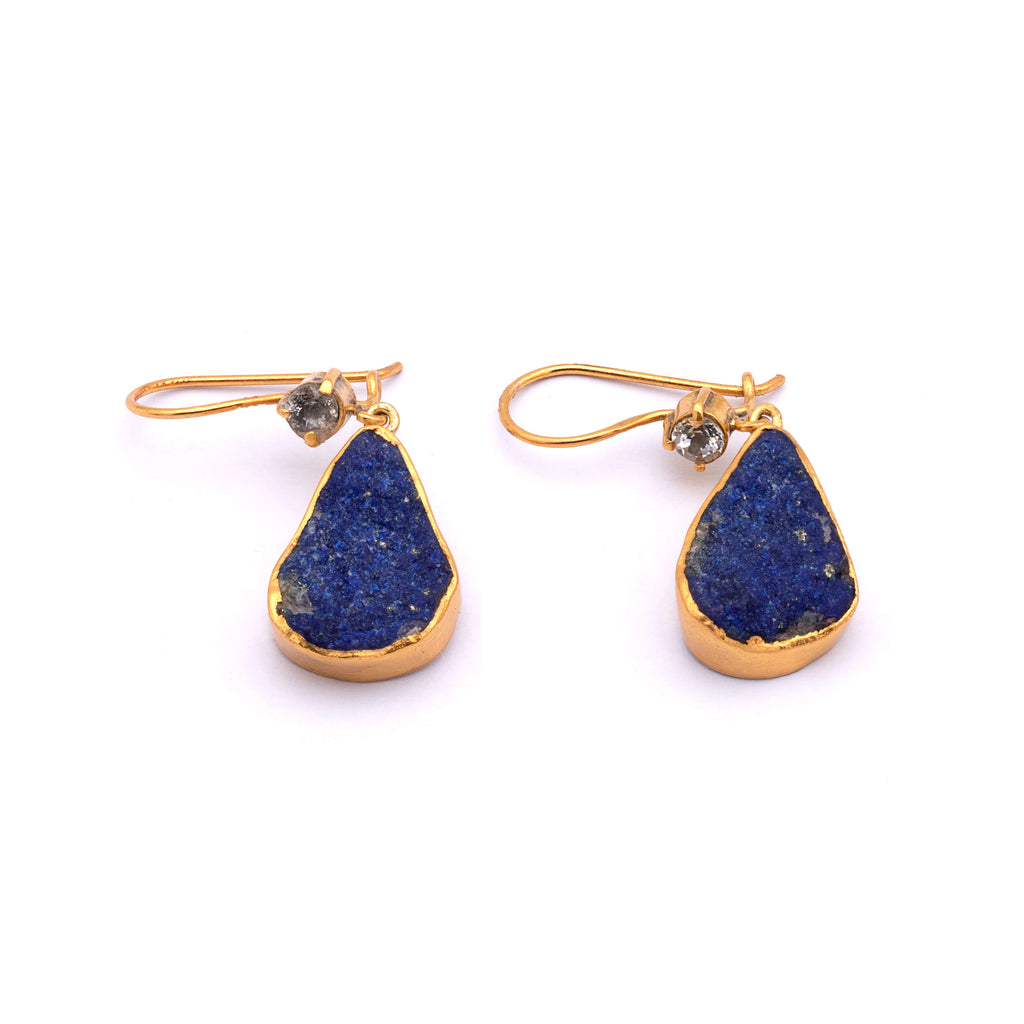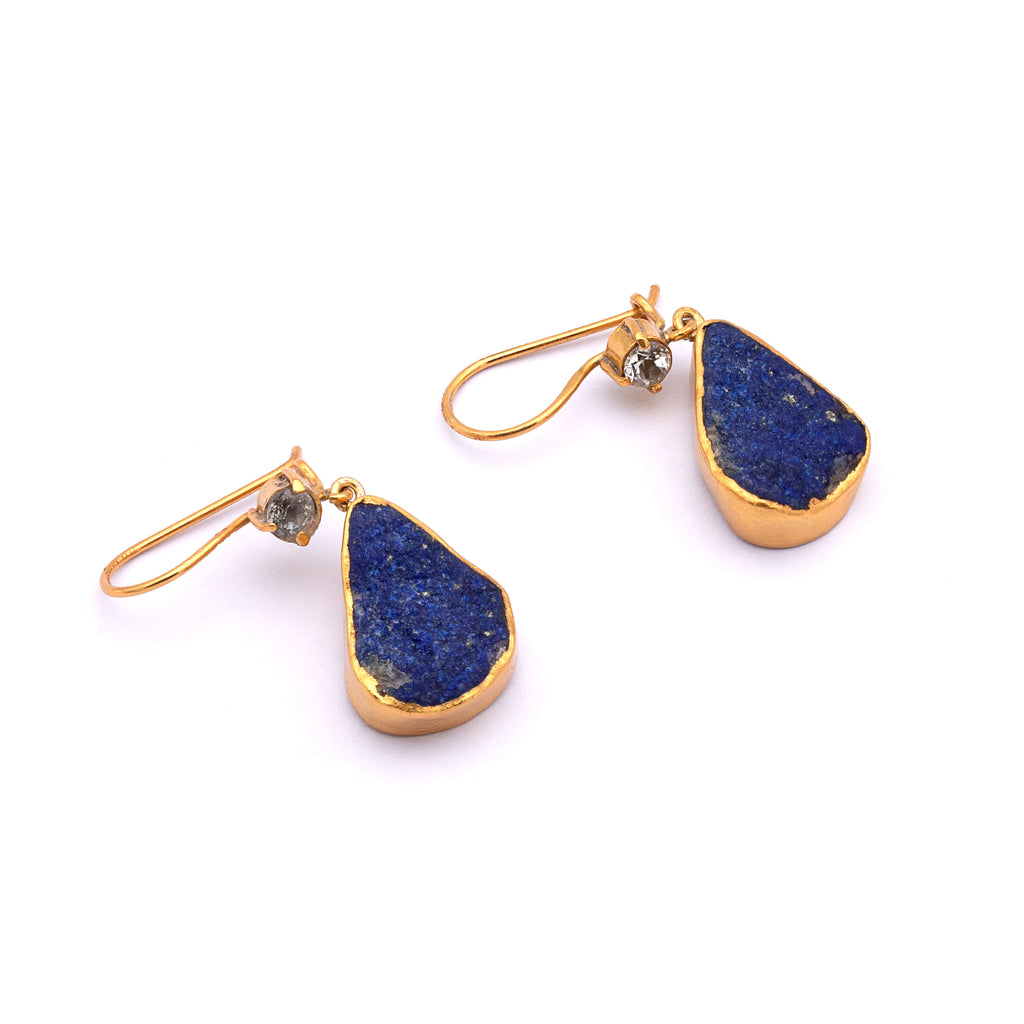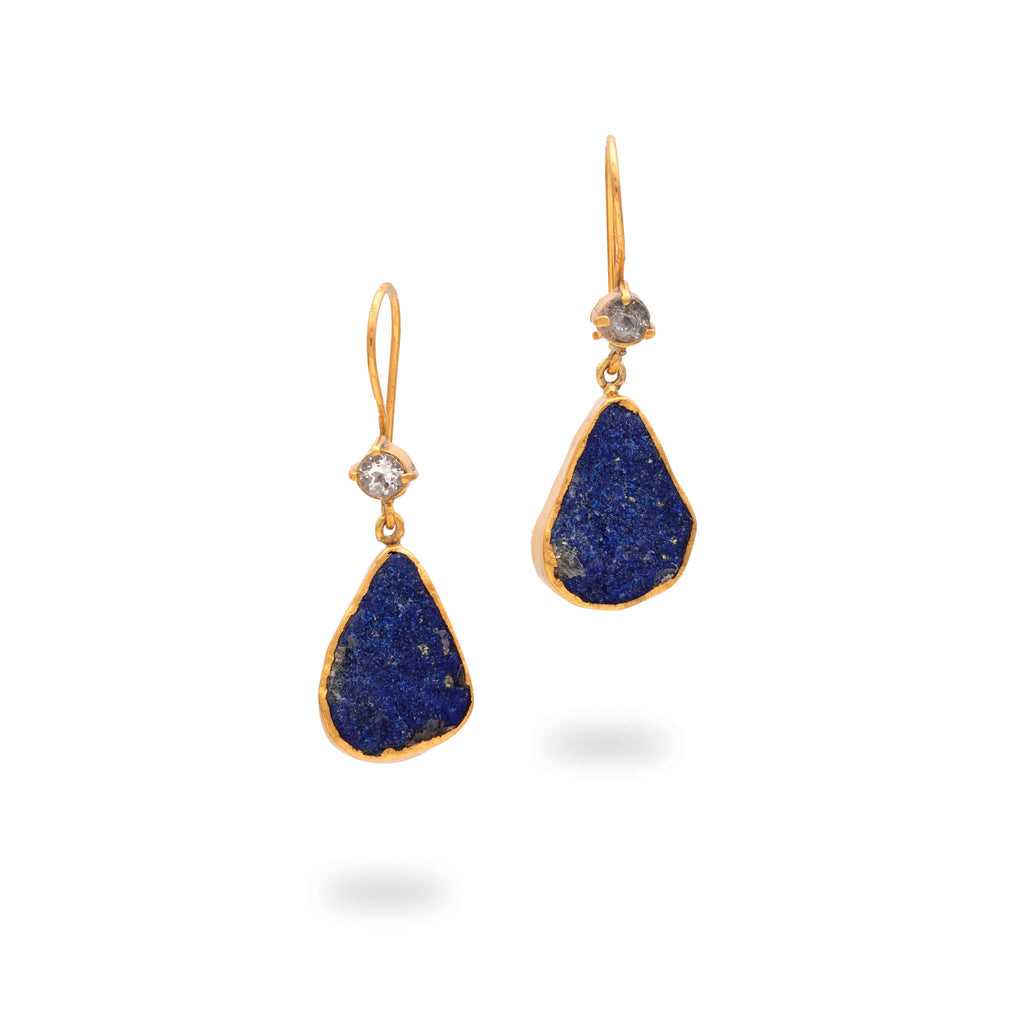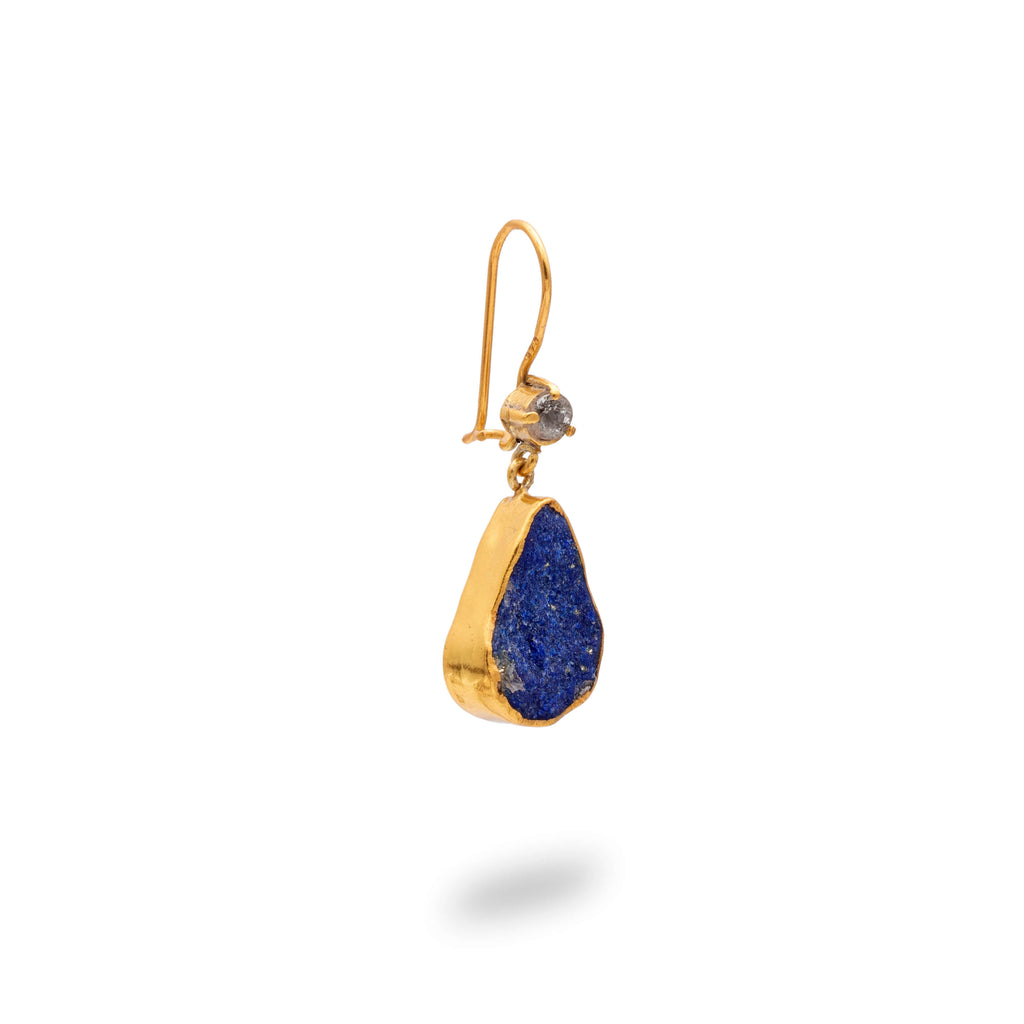 Golden Azure - Silver Gold Plated Lapis Lazuli Earrings
Introducing our stunning silver gold plated lapis lazuli earrings, carefully handcrafted with rough lapis lazuli and topaz from Pakistan. The deep blue hues of lapis lazuli beautifully complement the golden tones of the earrings, while the addition of topaz adds a touch of glamour and sparkle. The simple and elegant design of the earrings make them perfect for both everyday wear and special occasions. Our lapis lazuli earrings are made with high-quality materials and are meticulously crafted to ensure their longevity. The rough lapis lazuli and topaz are carefully set in the silver gold plated earrings, creating a unique and eye-catching design that will surely turn heads.
These earrings make a perfect gift for someone special or a stunning addition to your own jewelry collection. Their versatile design allows them to be paired with a variety of outfits, from casual to formal, making them a must-have accessory for any fashion-savvy individual.
customers are viewing this product