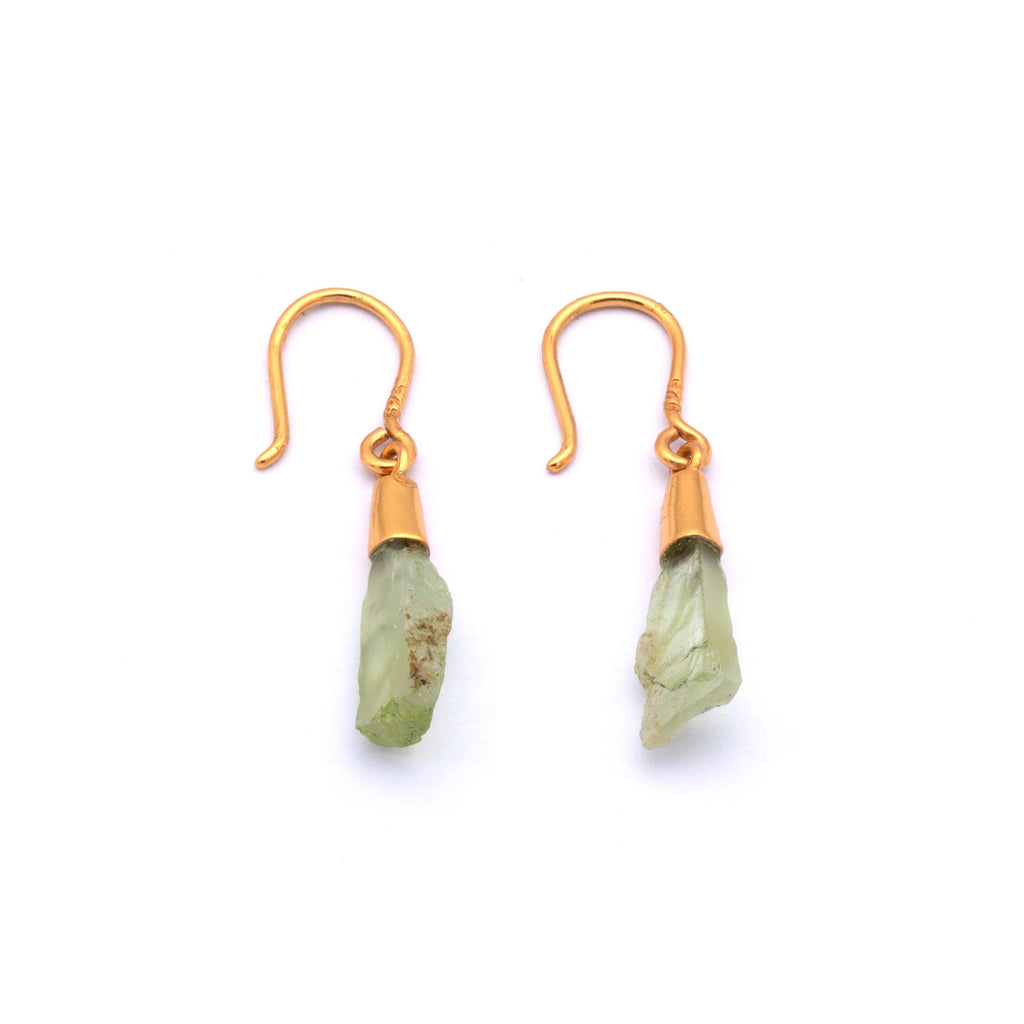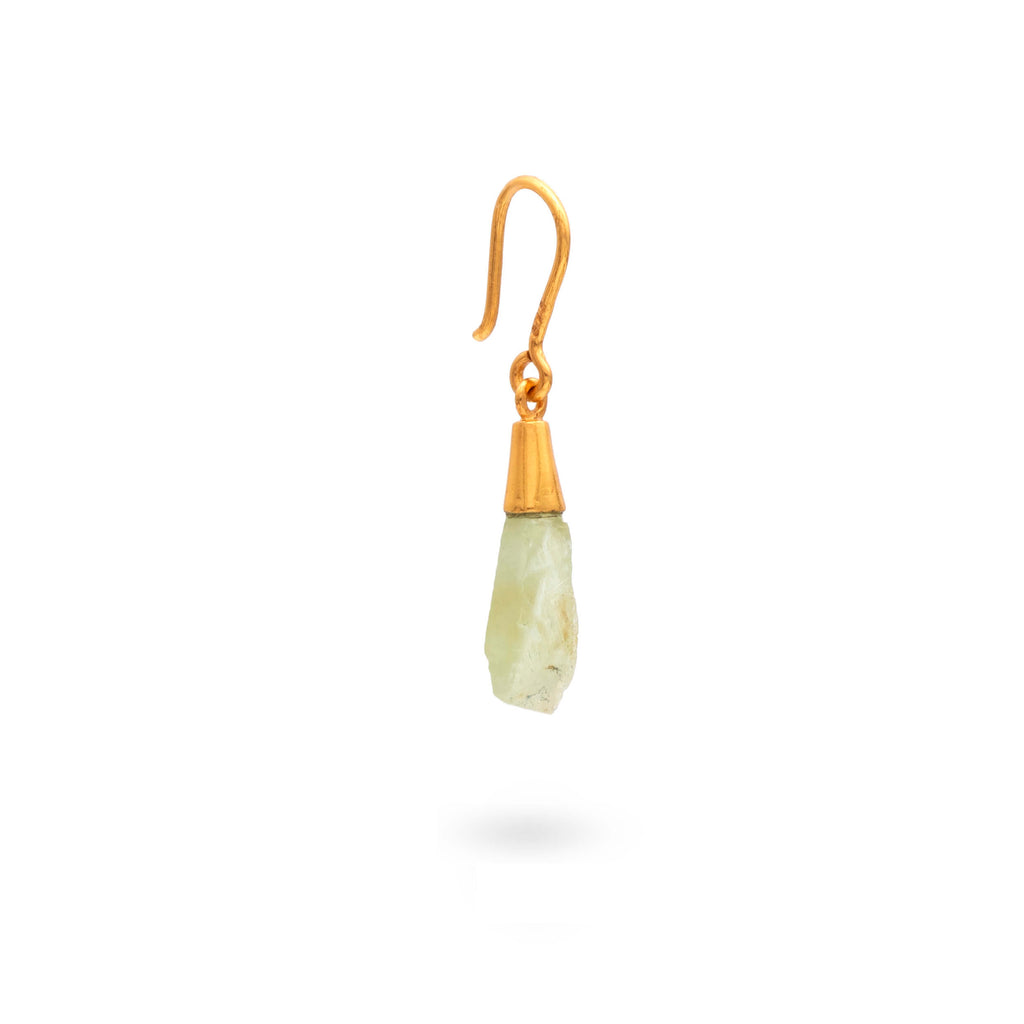 Jahan -Silver Gold Plated Peridot Earrings
Experience the beauty of handmade jewelry with our Tola Style Peridot Earrings, crafted by skilled Afghan artisans using traditional techniques. These earrings feature a simple and elegant design, perfect for any occasion. The earrings are plated with gold and silver, providing a luxurious shine that complements the stunning green hues of the peridot stones. The peridot stones used in these earrings are sourced from the Kohistan region in Pakhtunkhwa, known for producing some of the highest quality peridot in the world.
Peridot is a gemstone with a rich history and is said to bring abundance, prosperity, and happiness to its wearer. It is also believed to have healing properties, promoting good health and well-being.
The Tola style of jewelry manufacturing is a traditional Afghan technique that involves hammering metal sheets to create intricate designs. The result is a unique and beautiful piece of jewelry that showcases the skill and craftsmanship of Afghan artisans. With our Tola Style Peridot Earrings, you can add a touch of elegance and sophistication to any outfit while also supporting the rich cultural heritage of Afghanistan.
customers are viewing this product