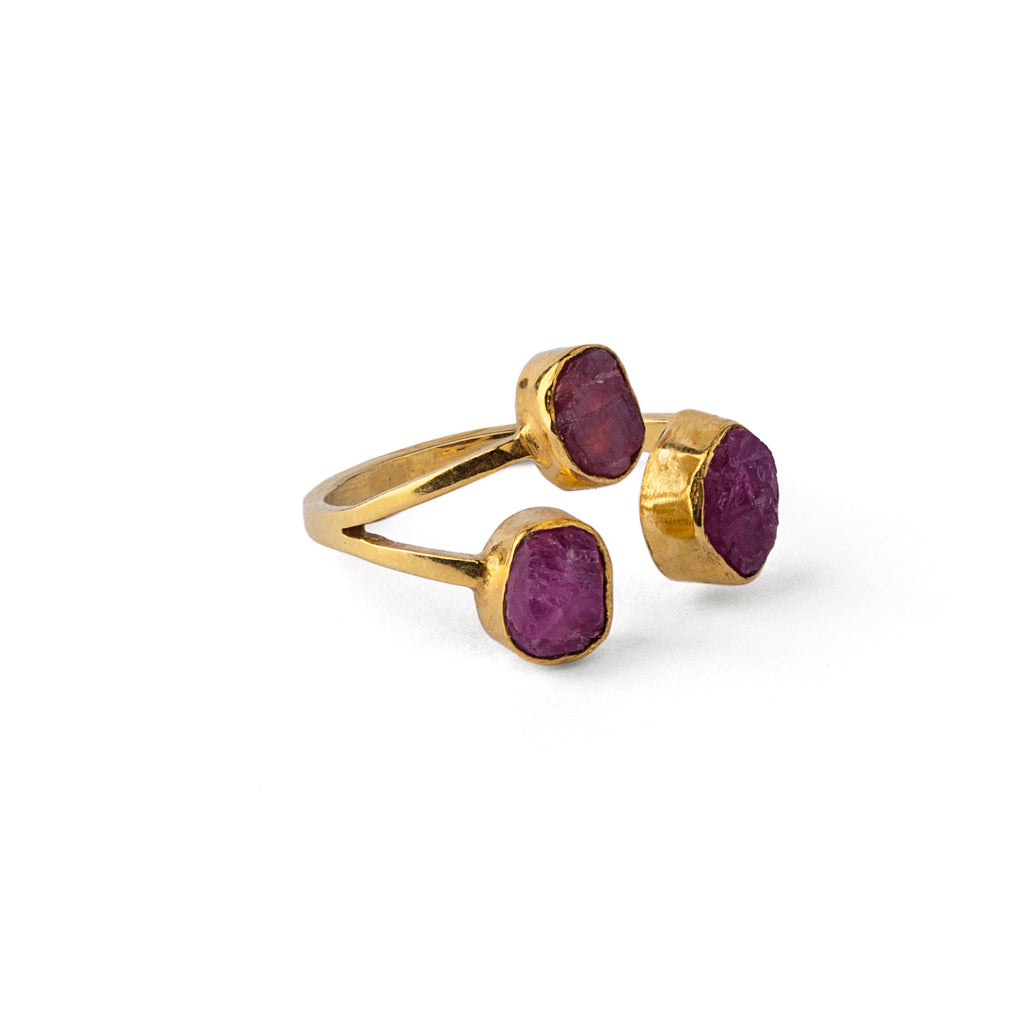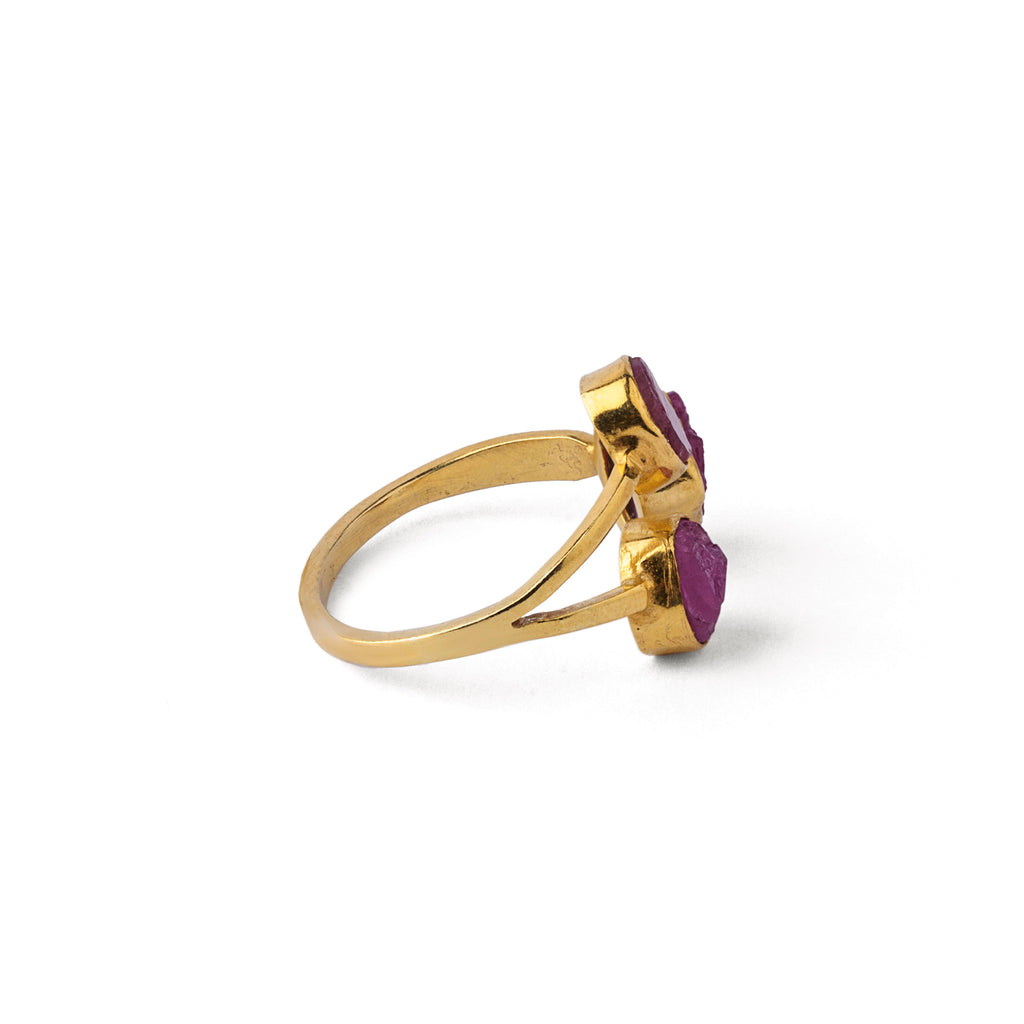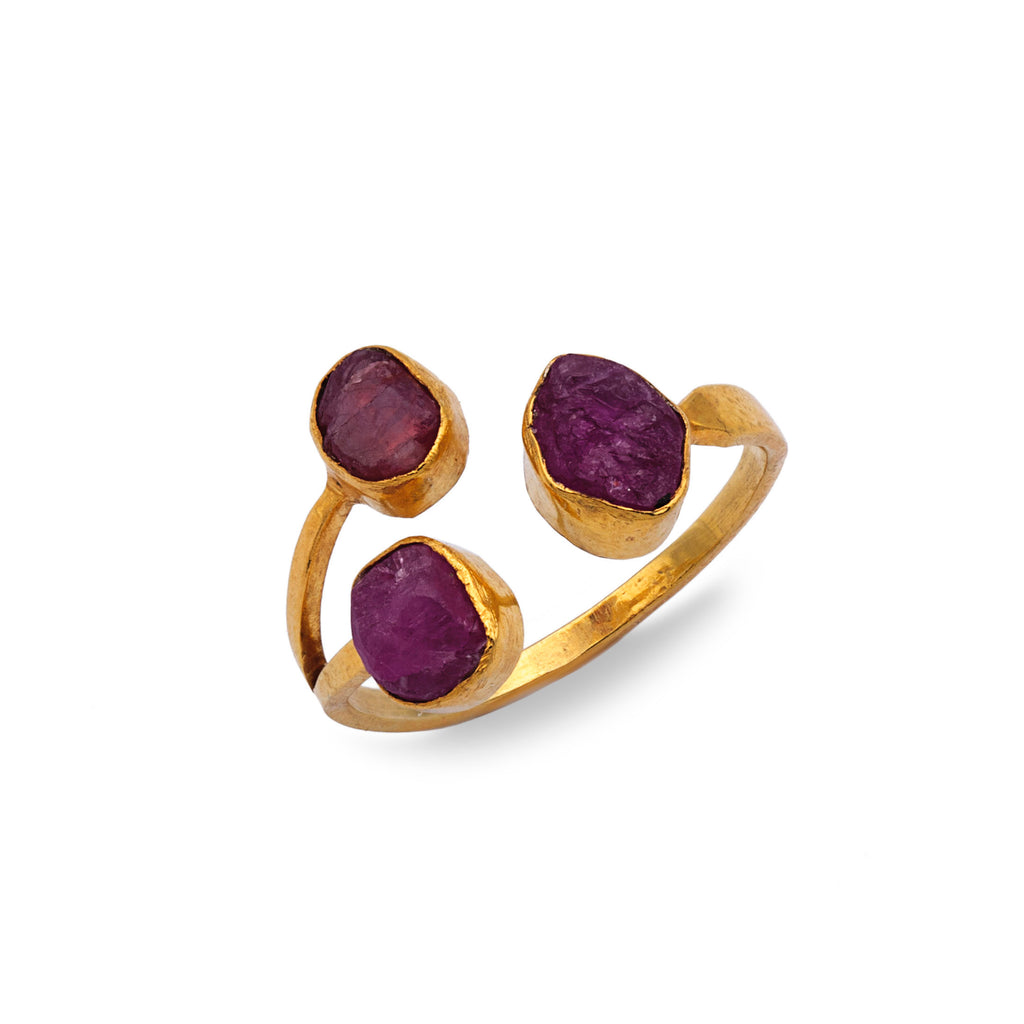 Radiant Ruby Trio - Silver Gold Plated Ring
Make a bold statement with our exquisite Radiant Ruby Trio Ring. Handcrafted by skilled artisans, this stunning ring features a captivating design with three rough rubies set in a silver band with gold plating.
The rich red hue of the rubies, known as the gemstone of passion and vitality, adds a touch of elegance and sophistication to this ring. The three rough rubies are carefully placed on the ring, creating a striking and unique arrangement that catches the eye.
The silver band with gold plating adds a touch of luxury and enhances the overall aesthetics of the ring. This timeless piece is perfect for those who appreciate the beauty and symbolism of rubies, a gemstone that represents love, courage, and energy.
Elevate your style with our "Radiant Ruby Trio" Ring and let the dazzling beauty of rubies adorn your fingers. Whether for special occasions or everyday wear, this exquisite ring is sure to become a cherished addition to your jewelry collection, radiating elegance and grace.

customers are viewing this product