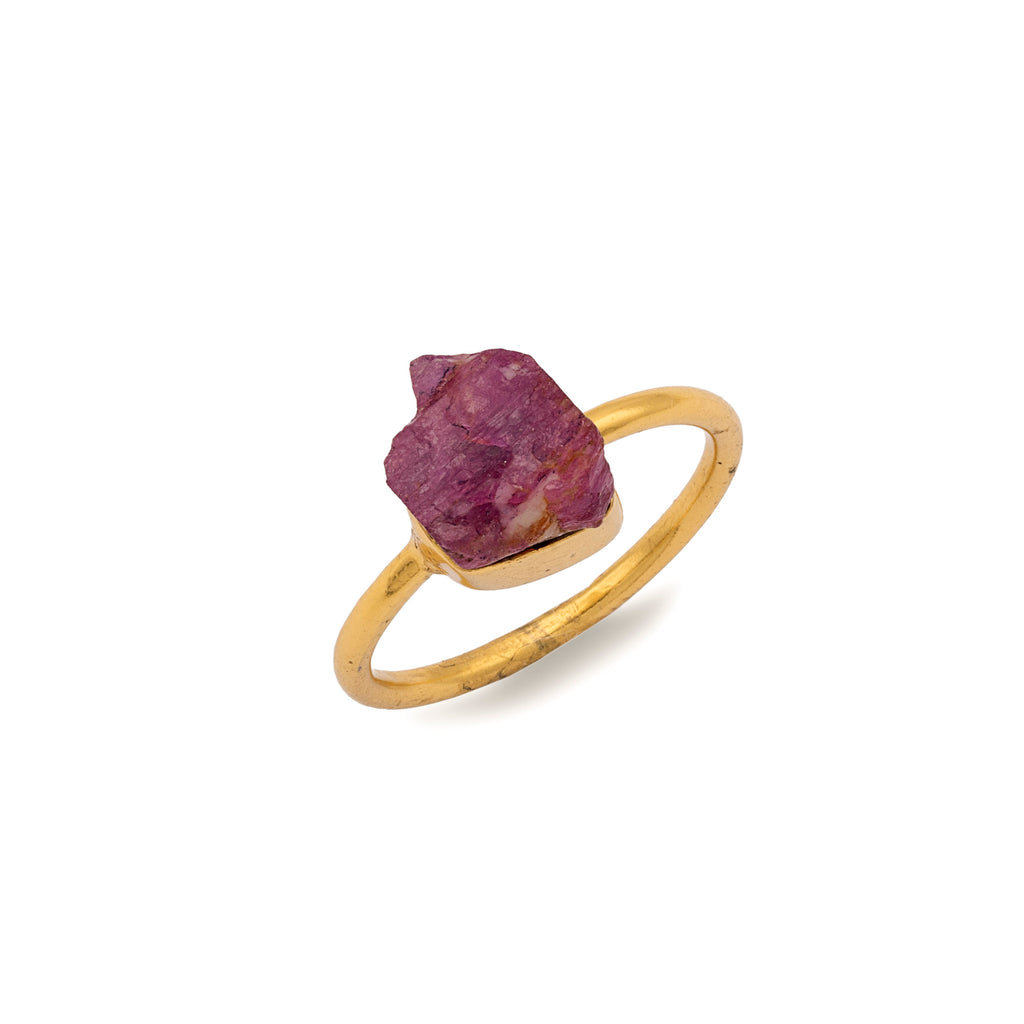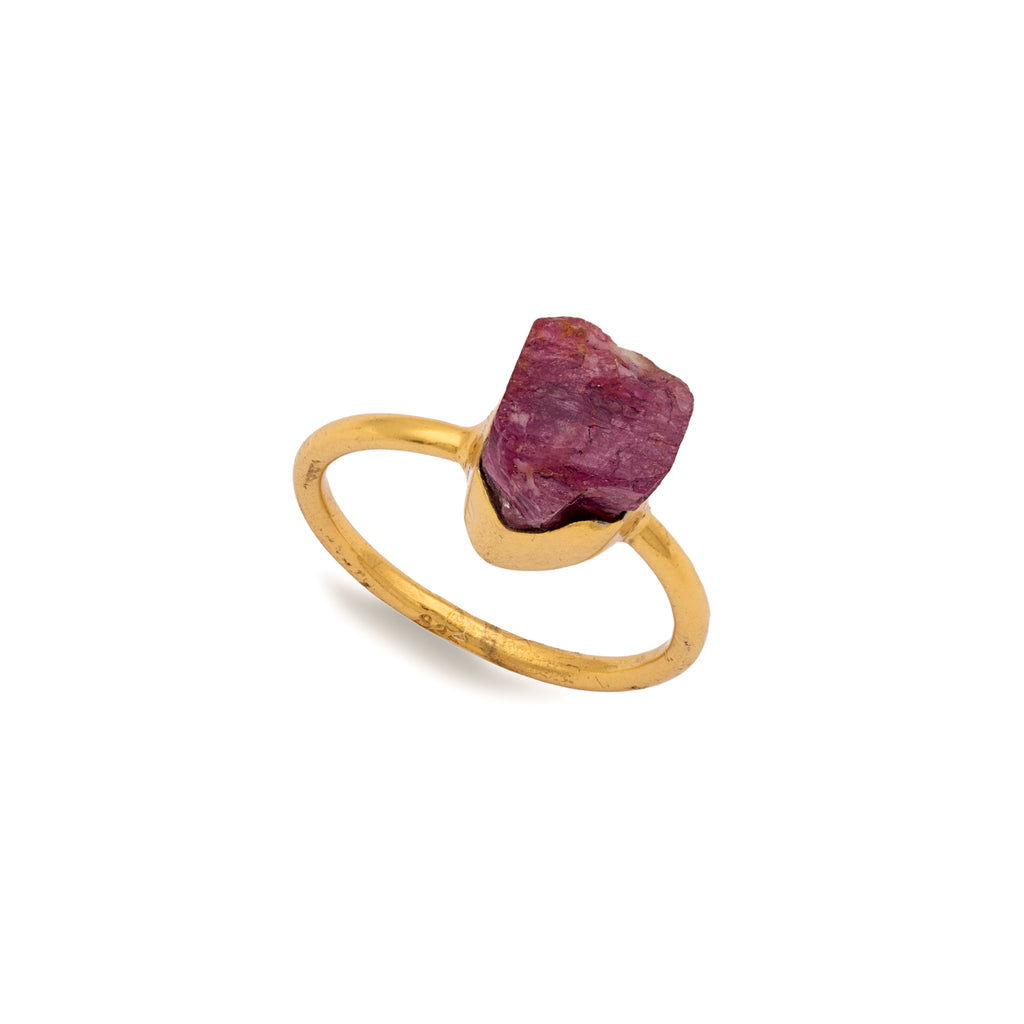 Regal Afghan - Ruby Encased in Silver Gold Plated Ring
 If you're looking for a truly regal piece of jewelry, the Regal Afghan Ruby Encased in Silver Gold Plated ring is a perfect choice. This stunning ring is encased in a silver gold plated case, which enhances the beauty of the ruby and ensures its durability for years to come. The centerpiece of this ring is a rough Afghan ruby, which is known for its rich and vibrant red color. This gemstone has been prized for centuries for its beauty and rarity, and has been used in jewelry by royalty and nobility throughout history. This ring is perfect for formal events or for adding a touch of regal elegance to any outfit. Its lightweight and comfortable design make it suitable for all-day wear, while its unique and beautiful design make it a great conversation starter.
The Regal Afghan Ruby ring is a true masterpiece that you'll treasure for years to come. Its timeless beauty and regal charm make it a perfect addition to any jewelry collection.
customers are viewing this product