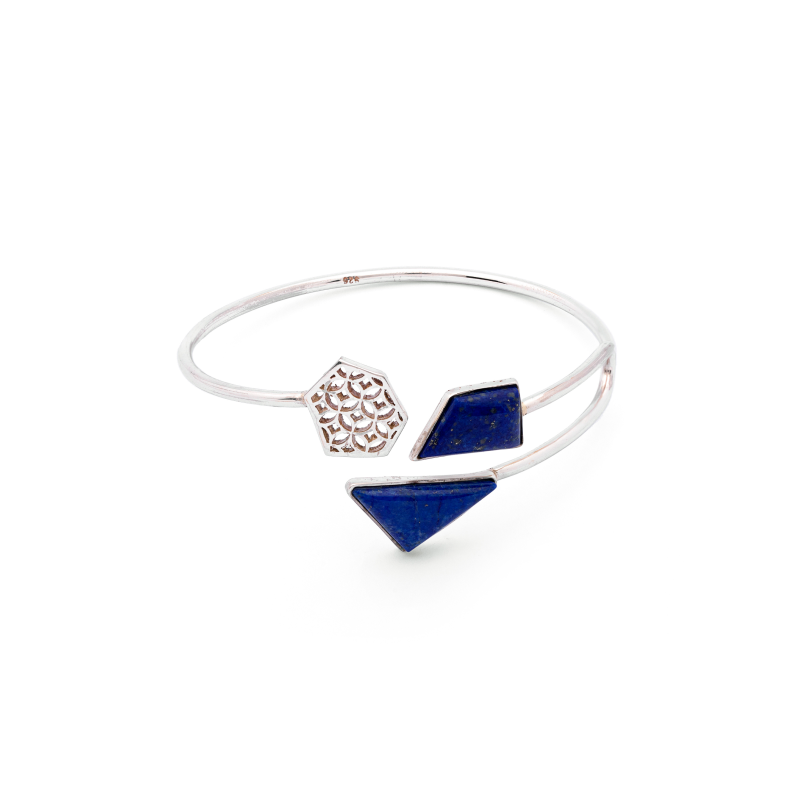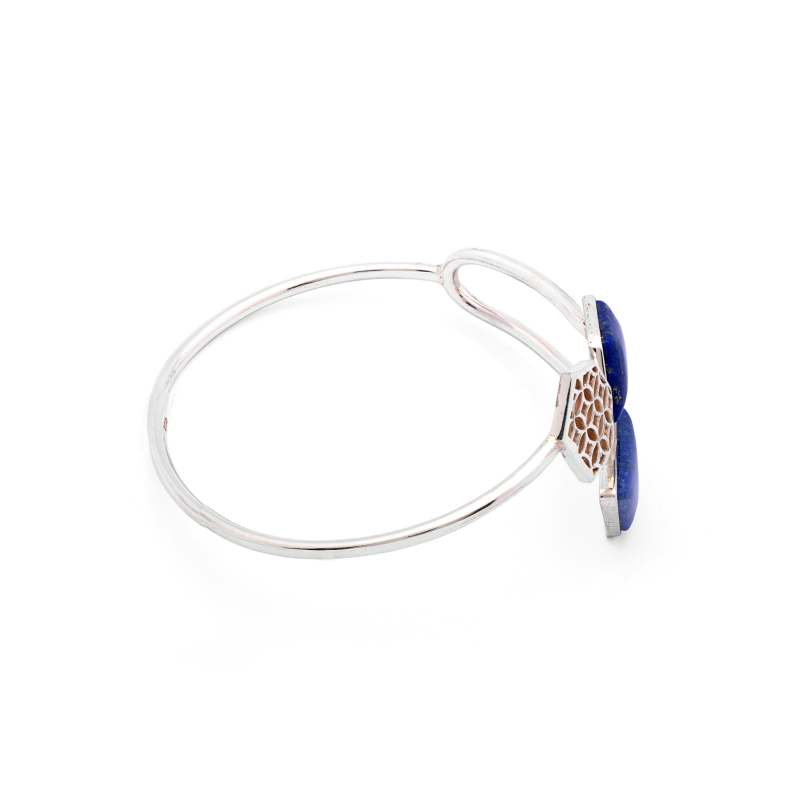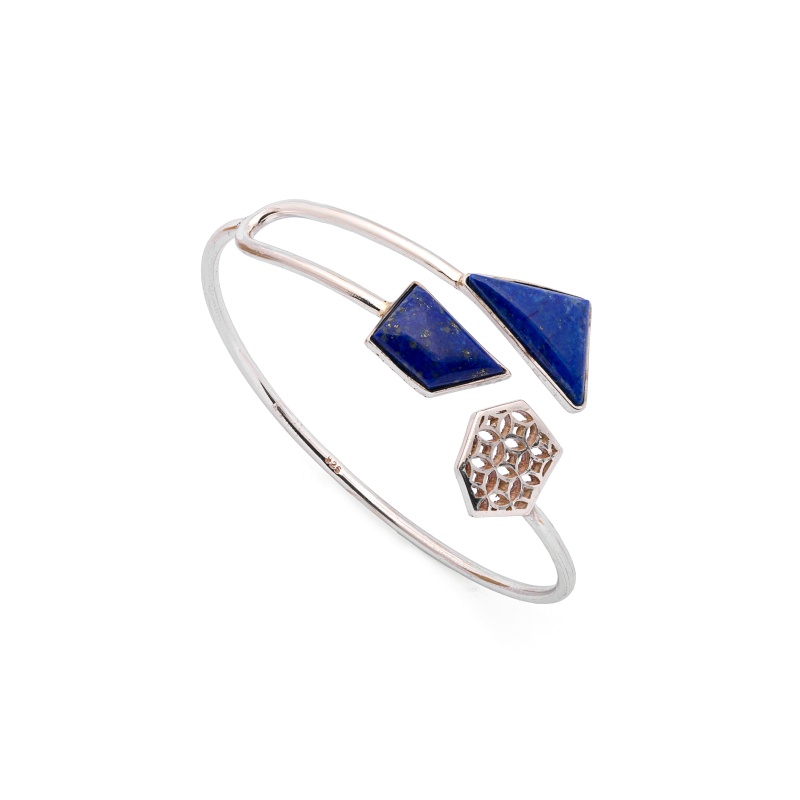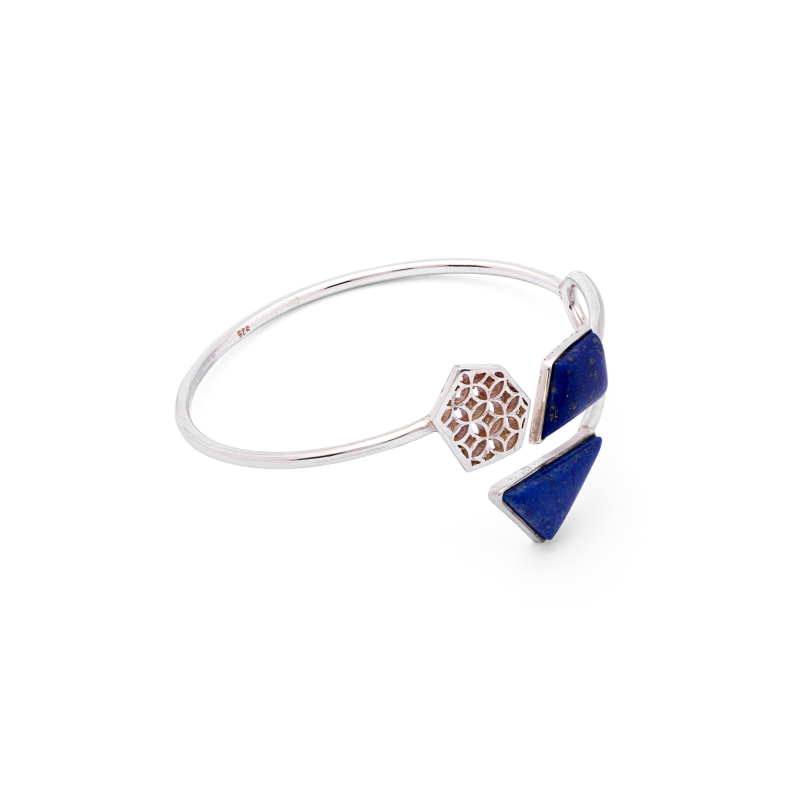 Regal Rococo - Silver Lapis Lazuli Bracelet
Rs.16,500.00
-Liquid error (snippets/product-price line 26): divided by 0%
Introducing "Nizam's Treasures" – a captivating jewelry collection that draws inspiration from the mesmerizing geometric patterns found on Jam Nizamuddin's Tomb in Makli Necropolis. The intricate and ornate designs of this collection pay homage to the architectural splendor and artistic brilliance of the bygone era.

"Nizam's Treasures" features a stunning array of jewelry pieces meticulously crafted to reflect the geometric motifs and delicate carvings adorning the tomb. The collection showcases the fusion of traditional craftsmanship with contemporary elegance, capturing the essence of timeless beauty.

Each piece in "Nizam's Treasures" exudes a sense of regality and sophistication. The geometric patterns, reminiscent of the architectural marvel, are translated into exquisite necklaces, earrings, bracelets, and rings.

"Nizam's Treasures" invites you to embrace the allure of geometric patterns and embark on a journey through time, celebrating the rich cultural heritage and architectural splendor of Jam Nizamuddin's Tomb.
Experience the opulence and elegance of "Nizam's Treasures" and indulge in the enchanting world of geometric beauty.

customers are viewing this product