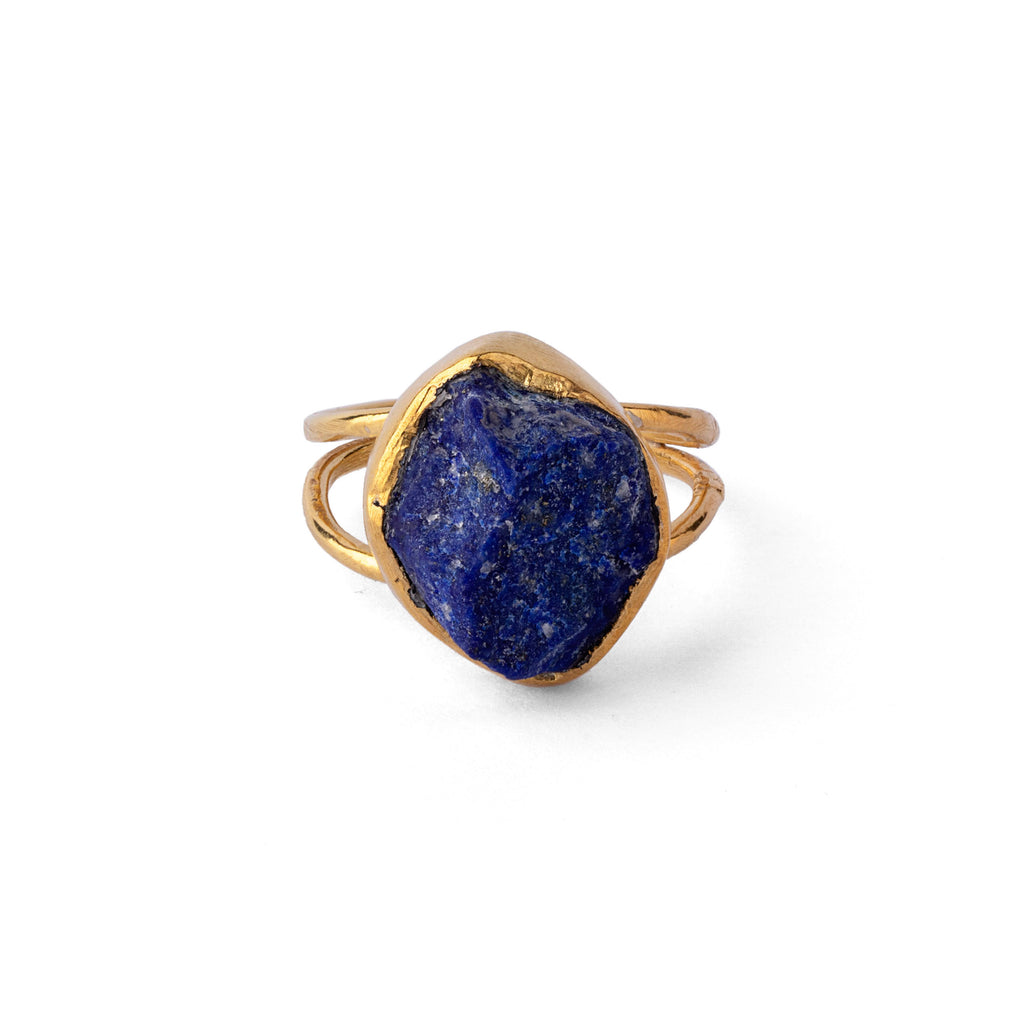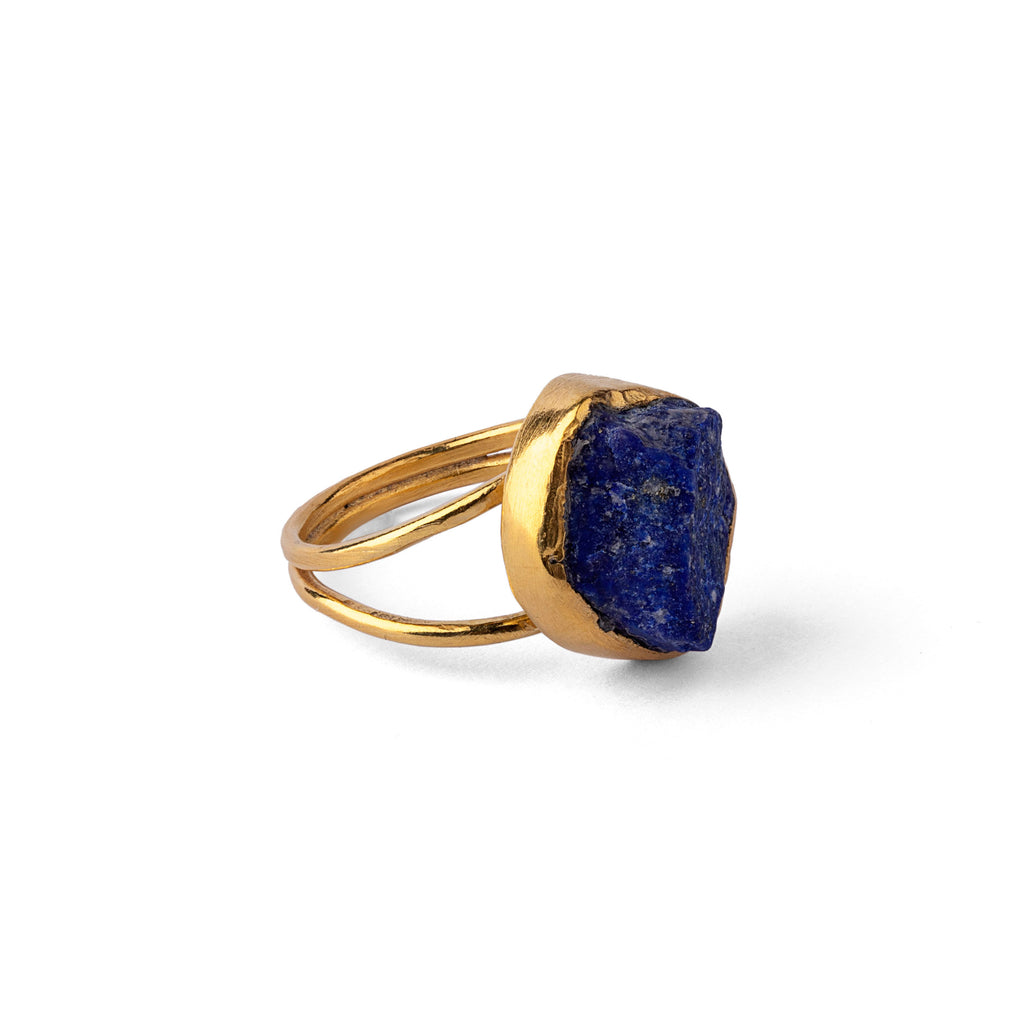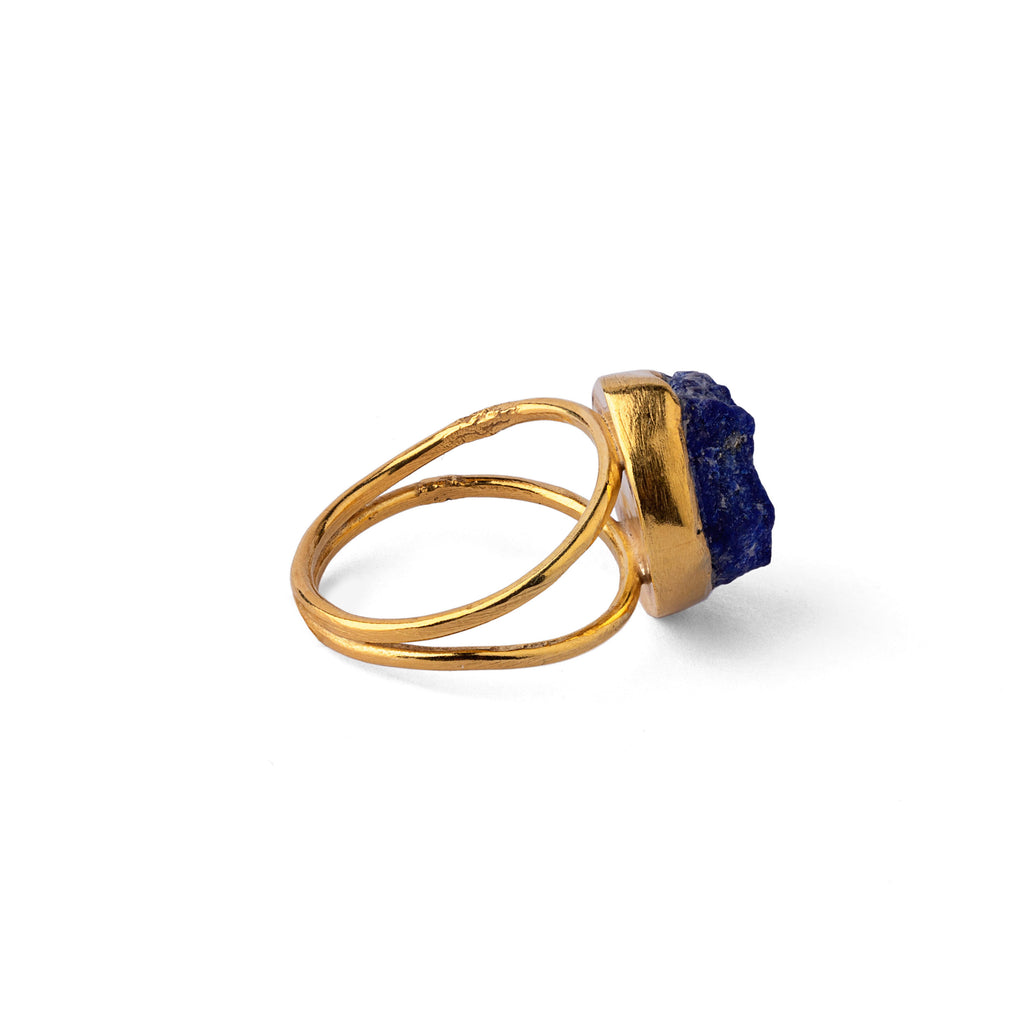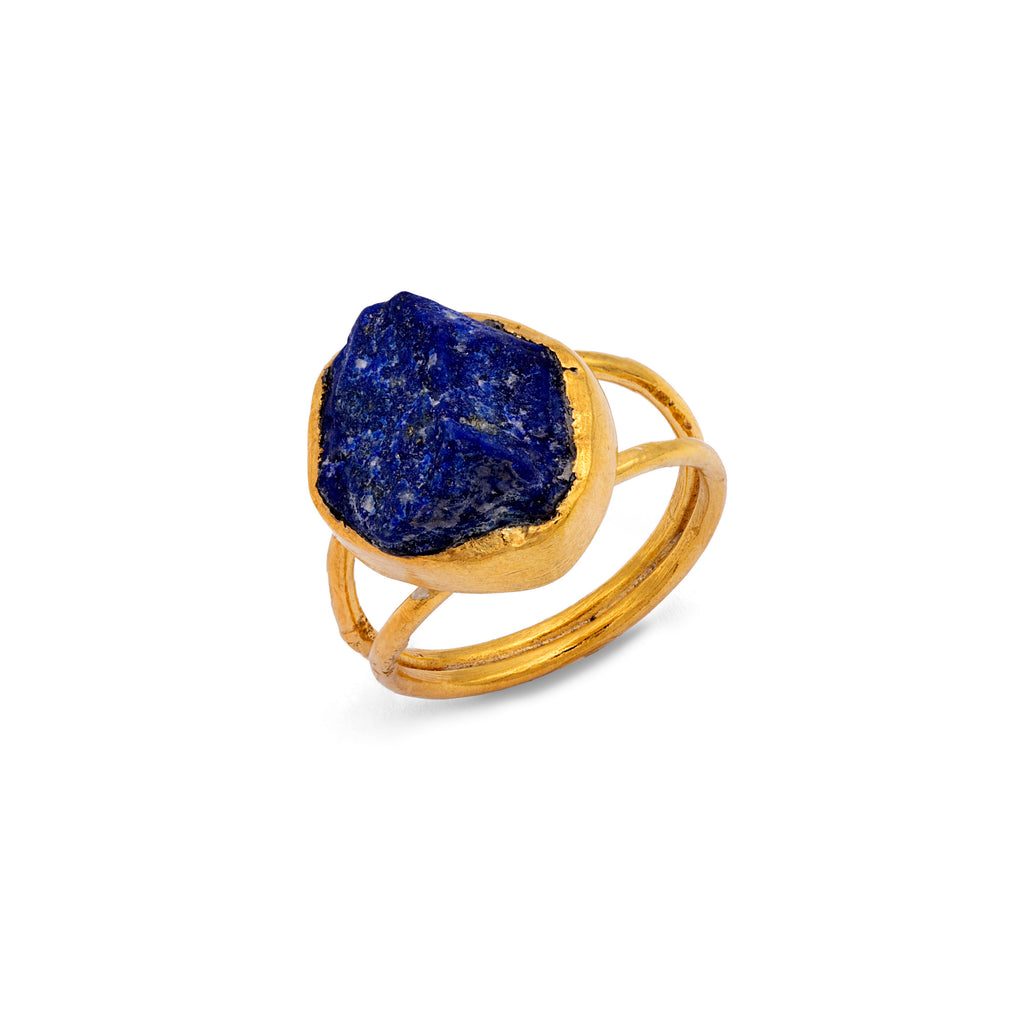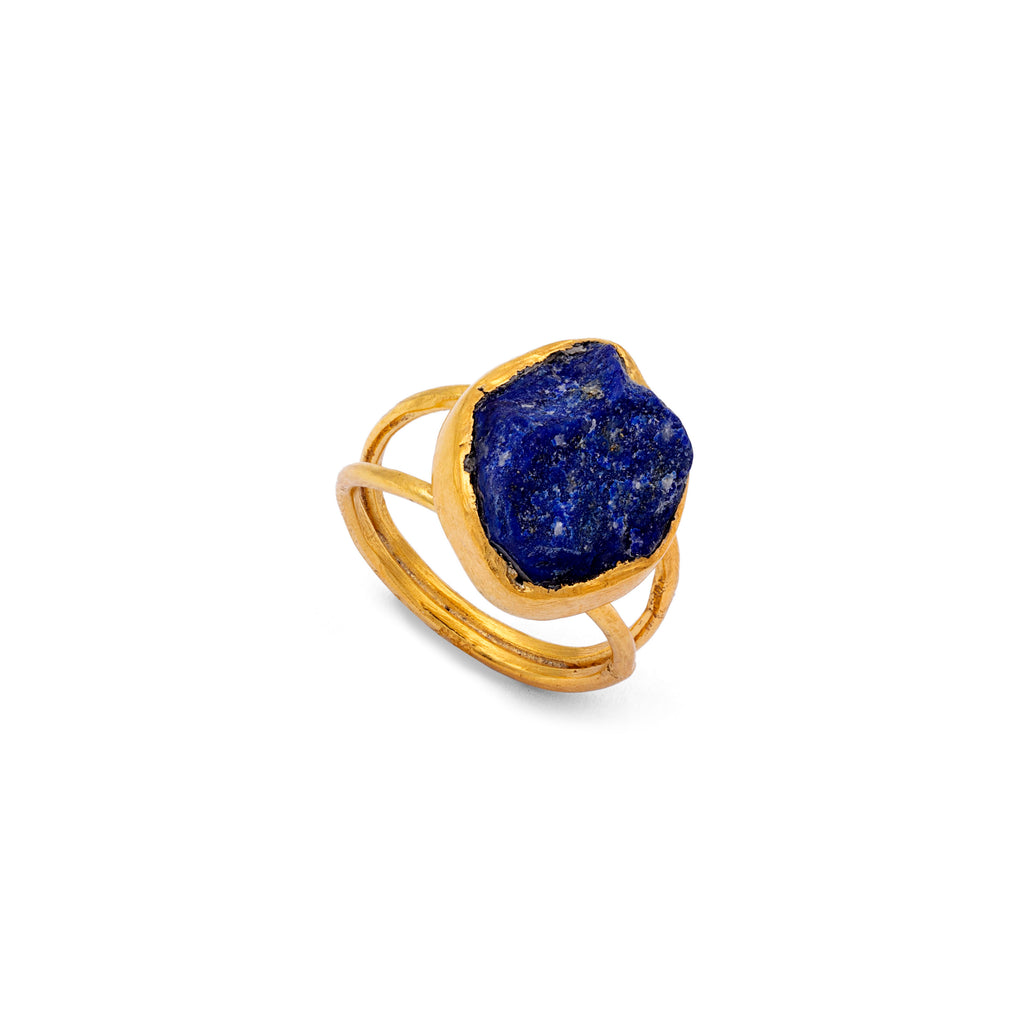 Celestial Stone - Rough Lapis Lazuli Ring with Silver Gold Plating
Experience the natural beauty of Lapis Lazuli with our exquisite Rough Lapis Lazuli Ring. Handcrafted by skilled artisans, this ring features a unique design that showcases the raw and rough form of Lapis Lazuli, set in a silver band with gold plating.
The mesmerizing deep blue hue of Lapis Lazuli, speckled with golden flecks, adds a touch of mystique and elegance to this ring. The raw and irregular shape of the Lapis Lazuli stone adds to its unique appeal, making it a one-of-a-kind piece of jewelry.
The silver band with gold plating complements the rich color of the Lapis Lazuli, creating a stunning contrast that catches the eye. This ring is perfect for those who appreciate the natural beauty of gemstones and want to make a bold statement with their jewelry.
Indulge in the allure of our Rough Lapis Lazuli Ring and add a touch of elegance to your style. Whether for a special occasion or everyday wear, this ring is sure to captivate attention and become a cherished addition to your jewelry collection.

customers are viewing this product