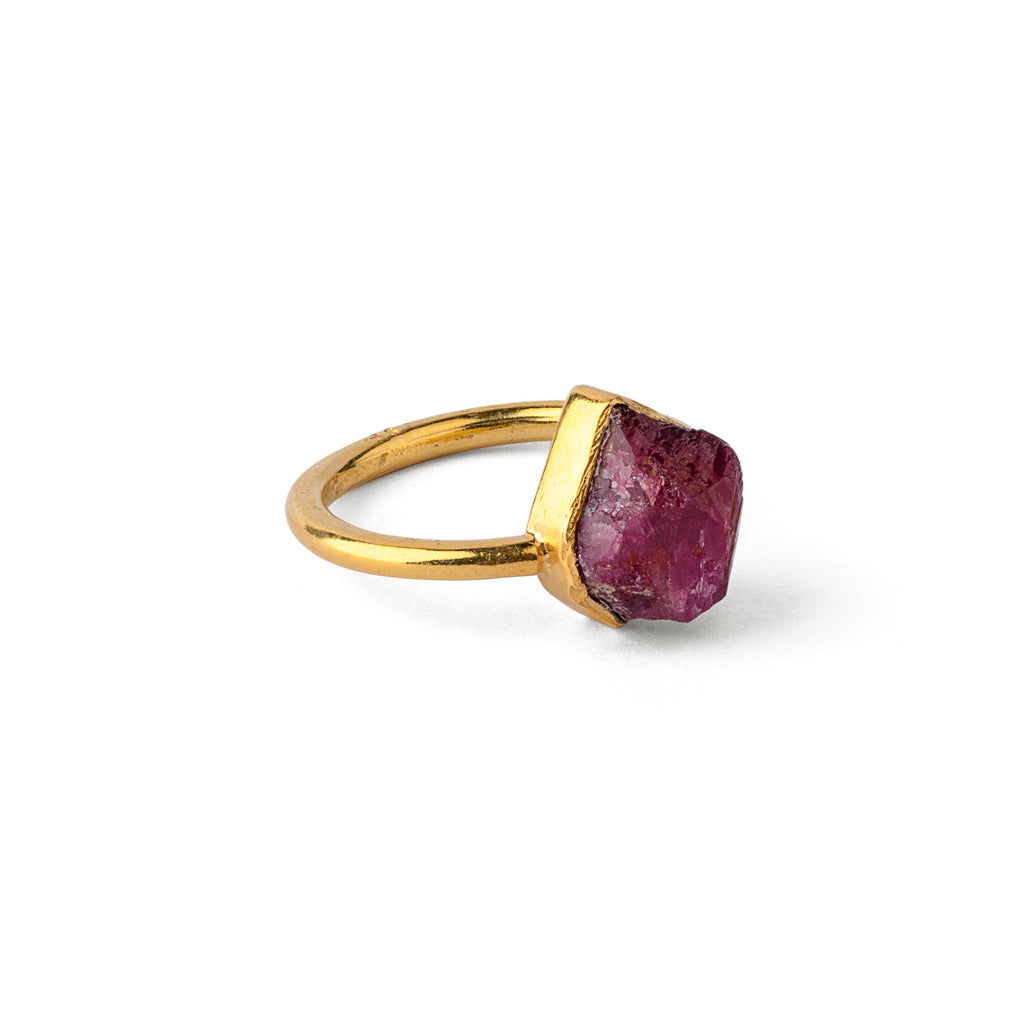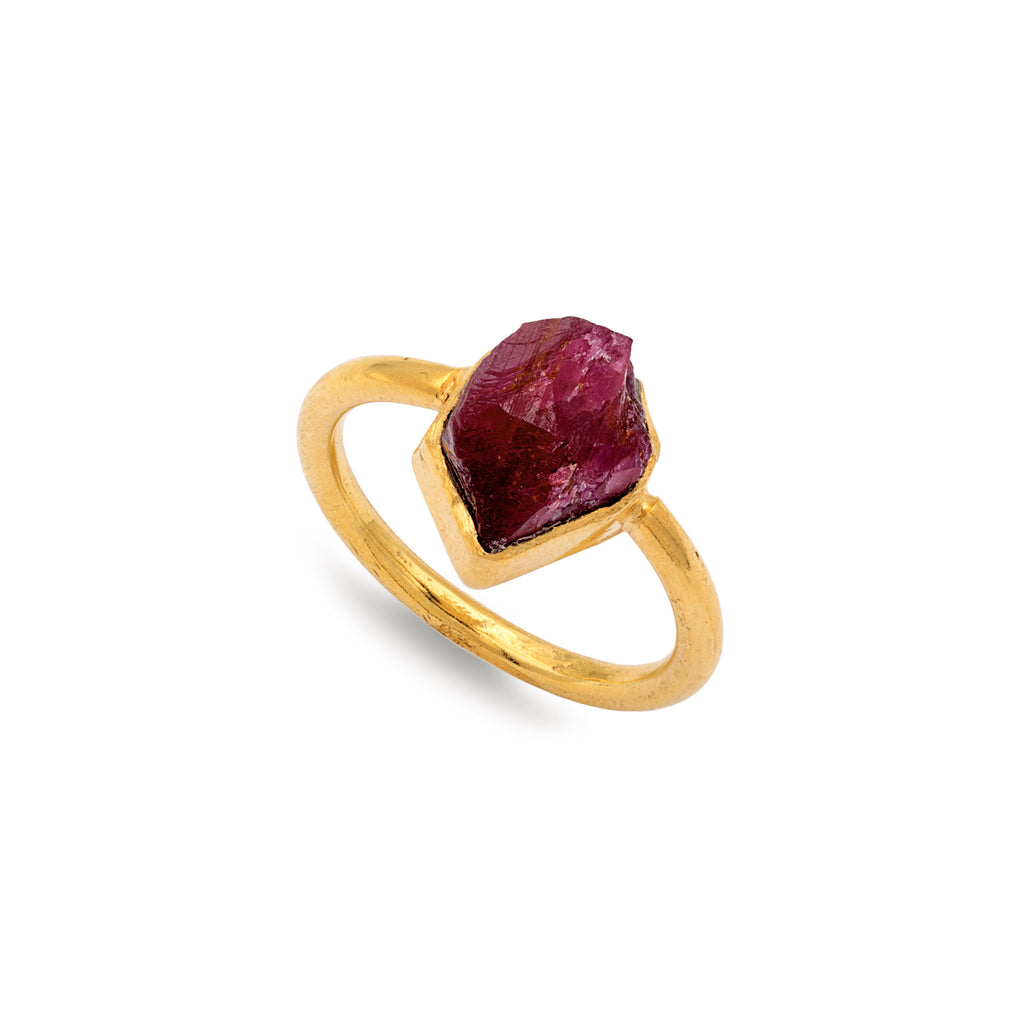 Ruby Solitaire - Silver Gold Plated Ring
Elevate your style with the Ruby Solitaire Ring, a stunning piece of jewelry that exudes elegance and sophistication. Handcrafted with meticulous attention to detail by skilled artisans, this ring features a simple and timeless design, showcasing a single rough ruby set in a silver band with gold plating.
The vivid red color of the ruby is truly captivating, symbolizing passion, love, and vitality. This precious gemstone is known for its exquisite beauty and rarity, making it a cherished choice for special occasions or as a meaningful gift. The single ruby in the center of the ring is carefully selected for its natural beauty and unique characteristics, making each ring one-of-a-kind.
The silver band with gold plating adds a touch of luxury and enhances the beauty of the ruby, creating a stunning contrast that catches the eye. The minimalist design of the Ruby Solitaire Ring allows the ruby to take center stage, making it a statement piece that will surely turn heads.
Indulge in the timeless allure of the Ruby Solitaire Ring, a masterpiece of craftsmanship that will adorn your finger with grace and style. Whether you wear it for a special occasion or as an everyday accessory, this exquisite ring is sure to be treasured for years to come.
customers are viewing this product