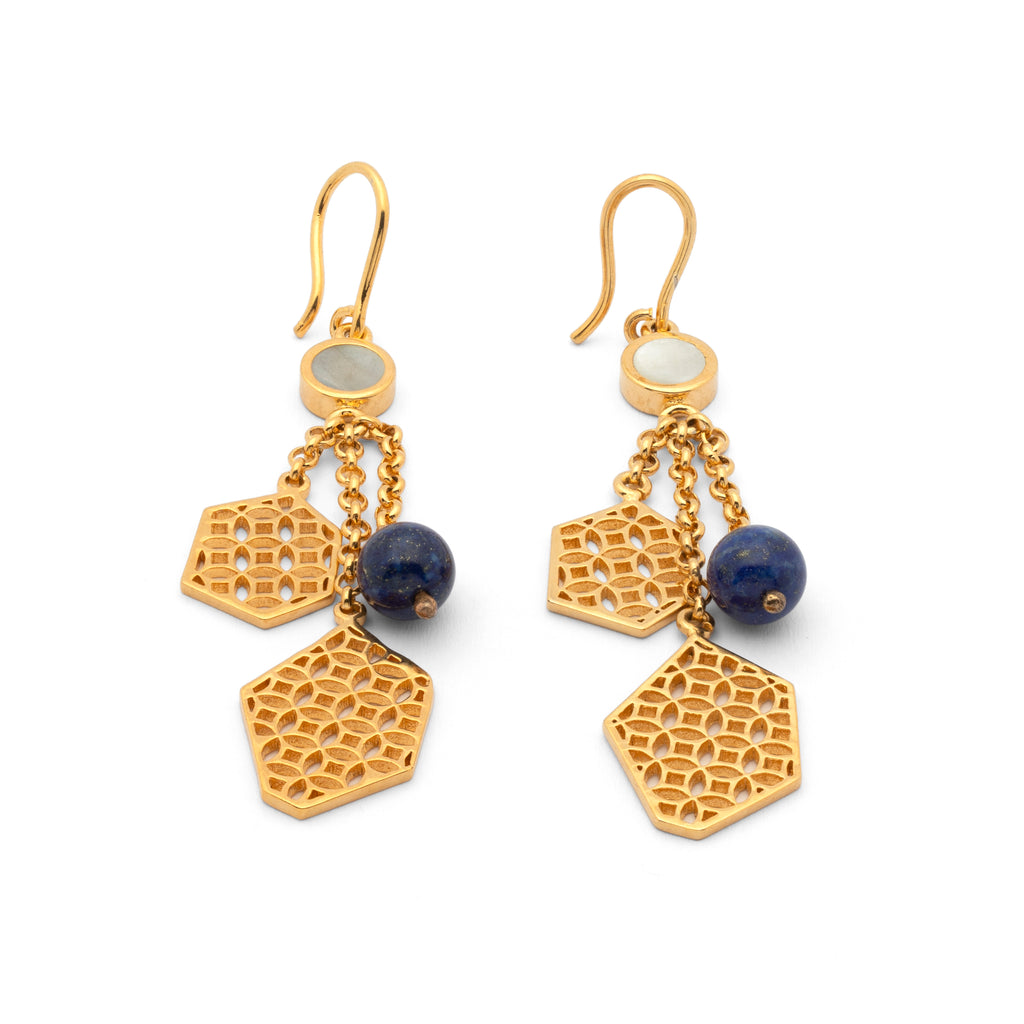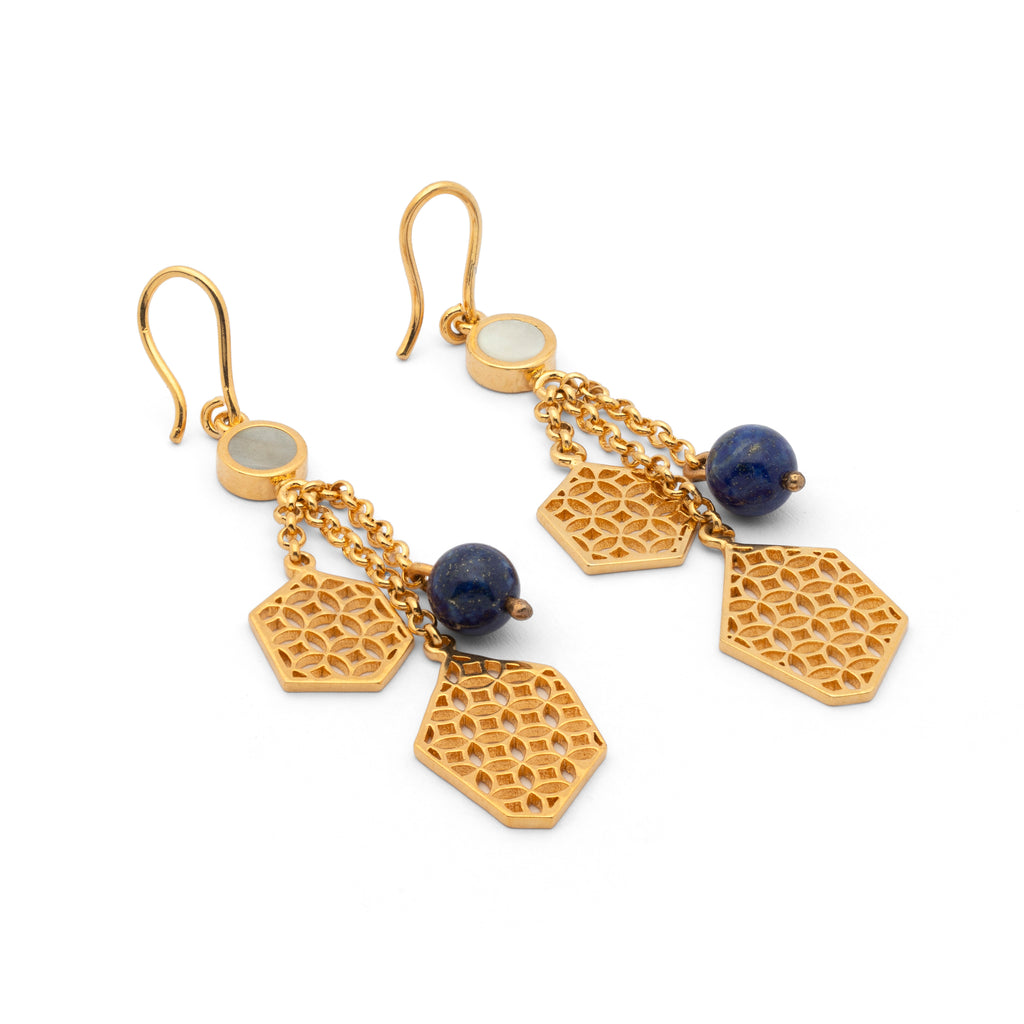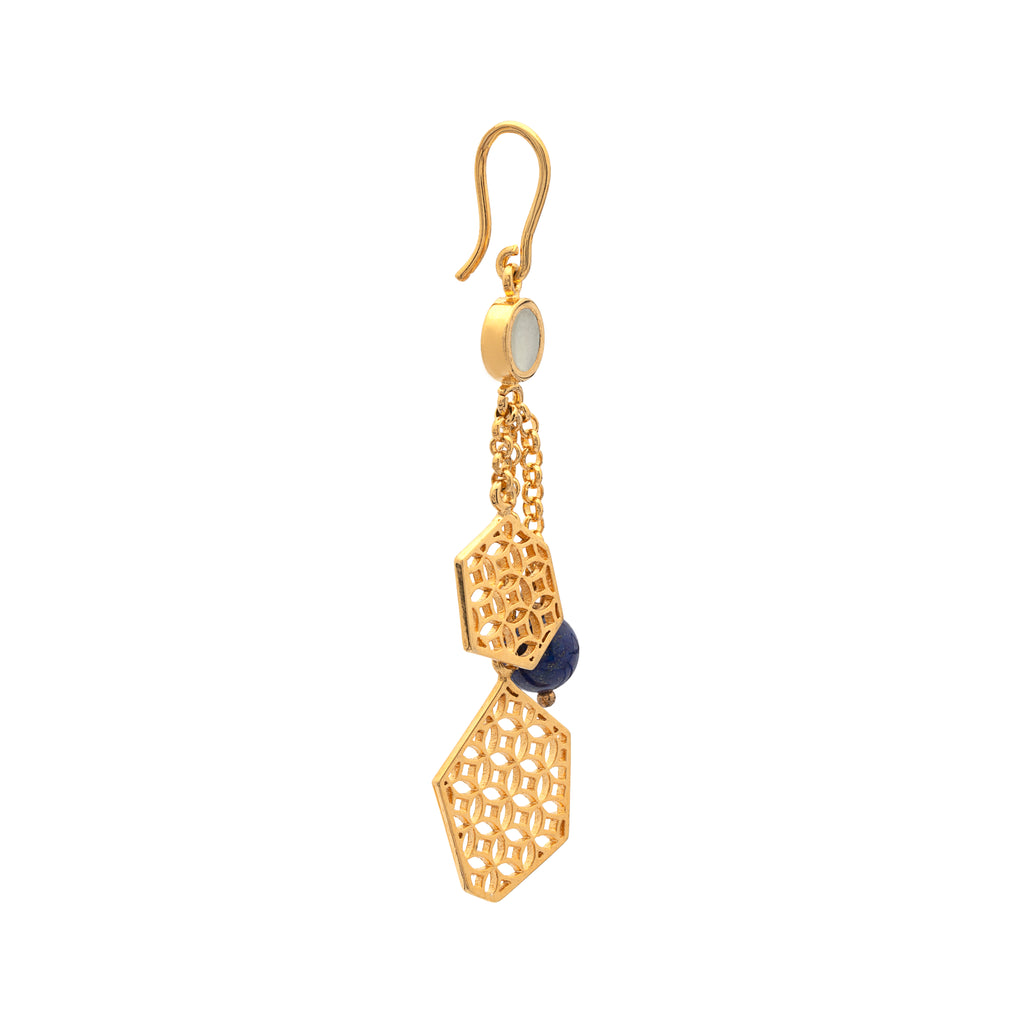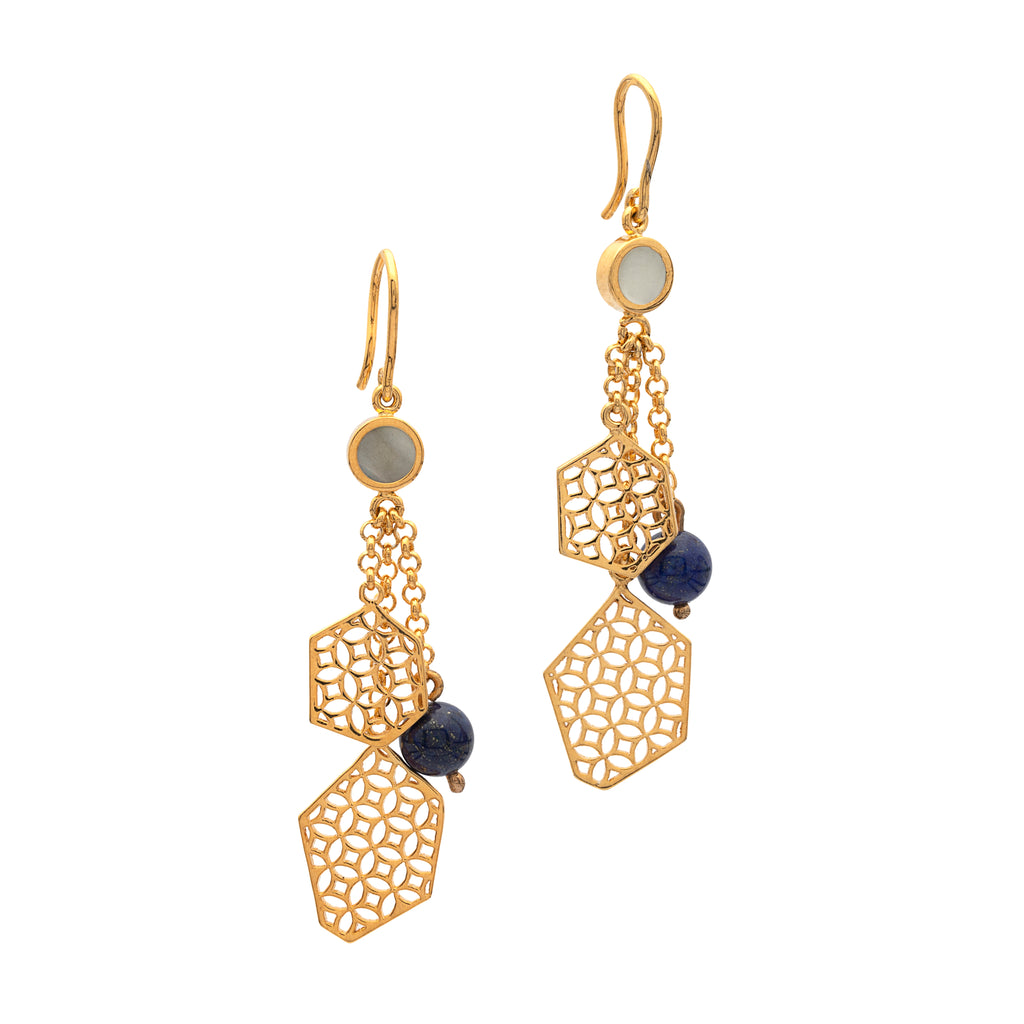 Sleek Serenity Earrings
Rs.6,000.00
-Liquid error (snippets/product-price line 26): divided by 0%
Embark on a mesmerizing journey through the intricate beauty of Mughal architecture with our exquisite "Silsila" Jewellery Collection. Inspired by the remarkable Jaali work found in the opulent palaces of the Mughal era, this collection captures the essence of interconnected patterns and motifs that adorned the grand halls and serene courtyards.
Each piece in the "Silsila" Jewellery Collection is a testament to the rich heritage and timeless elegance of Mughal craftsmanship. Drawing upon the enchanting play of light and shadow that dances through the Jaali patterns, our collection showcases the captivating radiance of carefully selected gemstones. 
With attention to detail reminiscent of Mughal artisans, the "Silsila" Jewellery Collection boasts necklaces, earrings, bracelets, and rings that epitomize elegance and grace. The intricate pattern pay homage to the architectural wonders of the Mughal Empire, ensuring that each piece is a wearable work of art.
customers are viewing this product