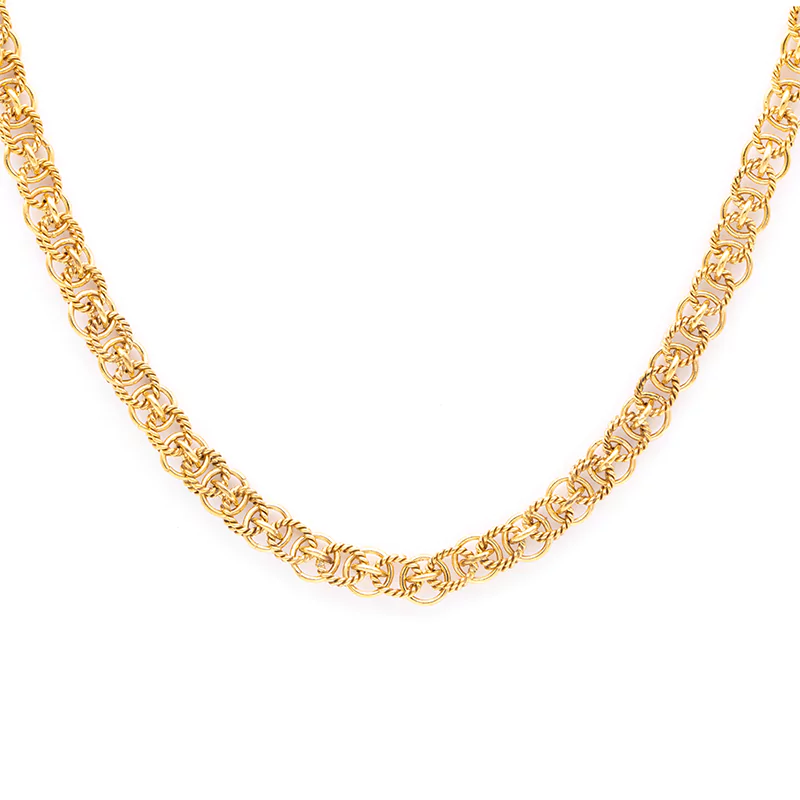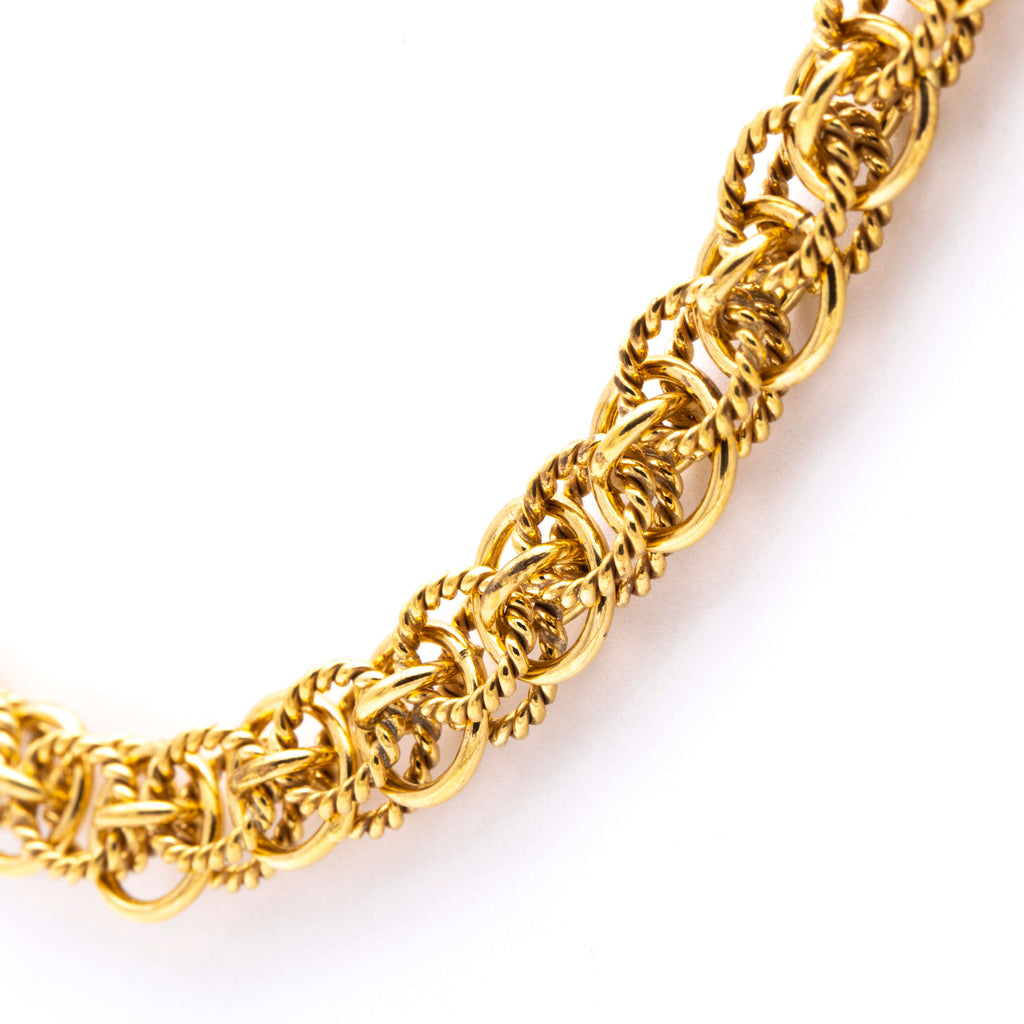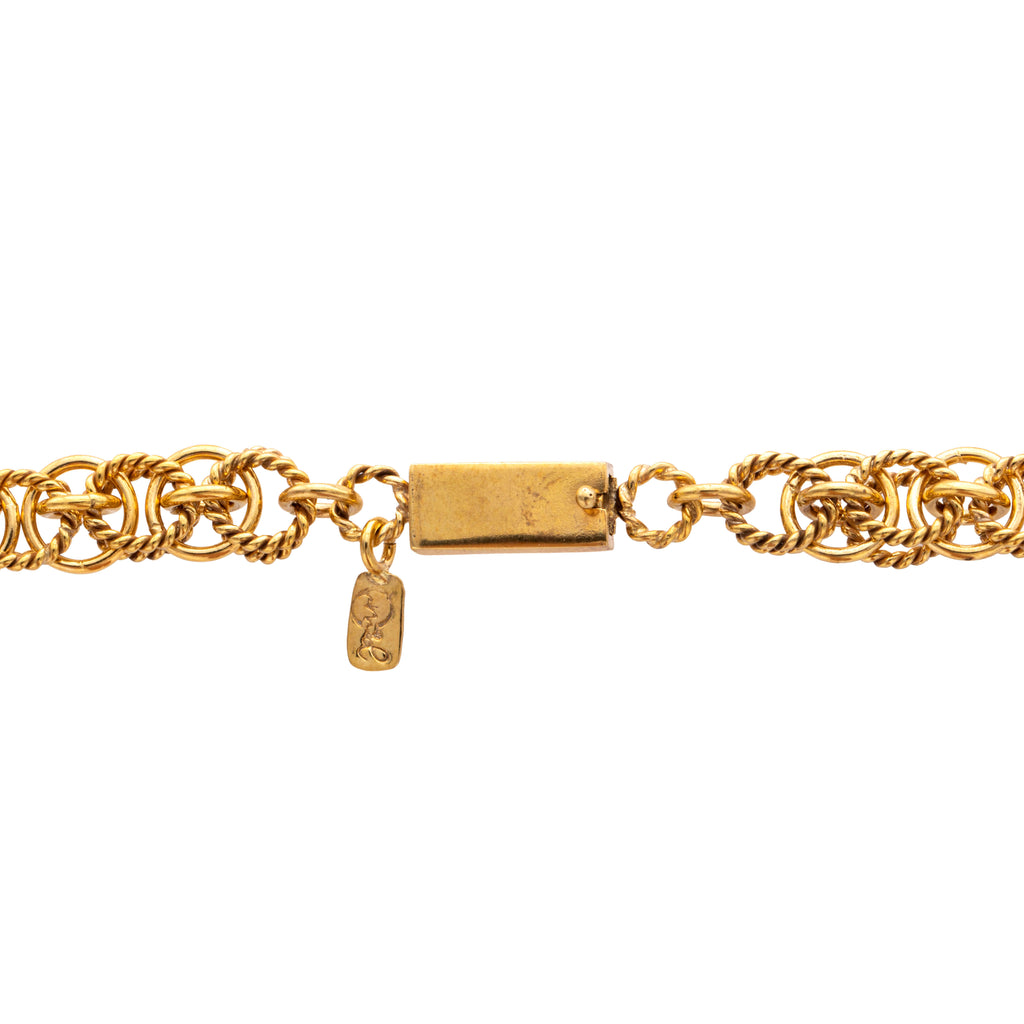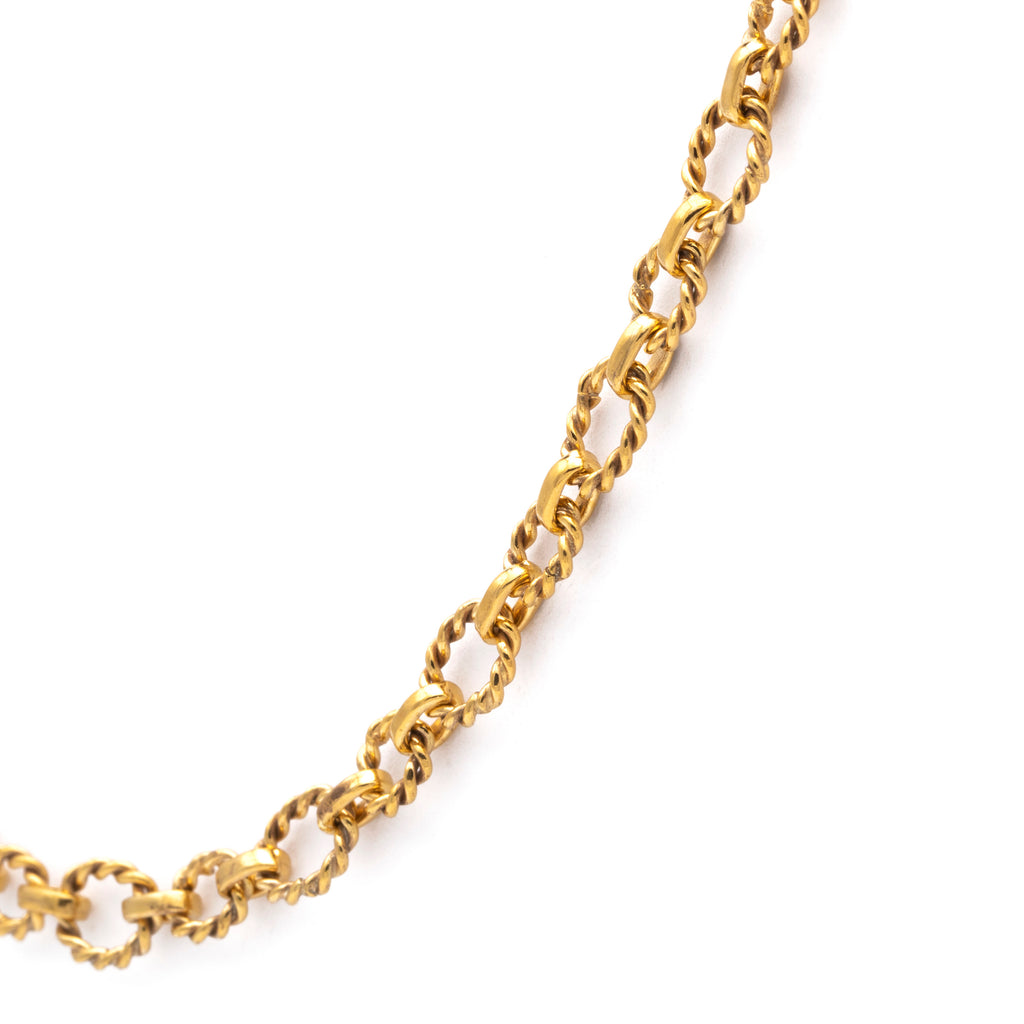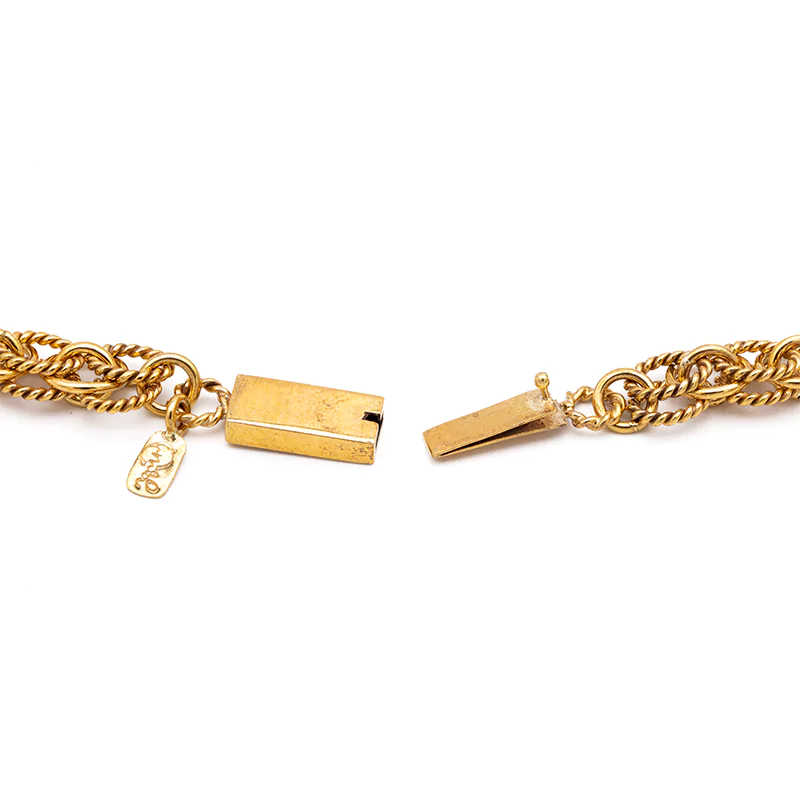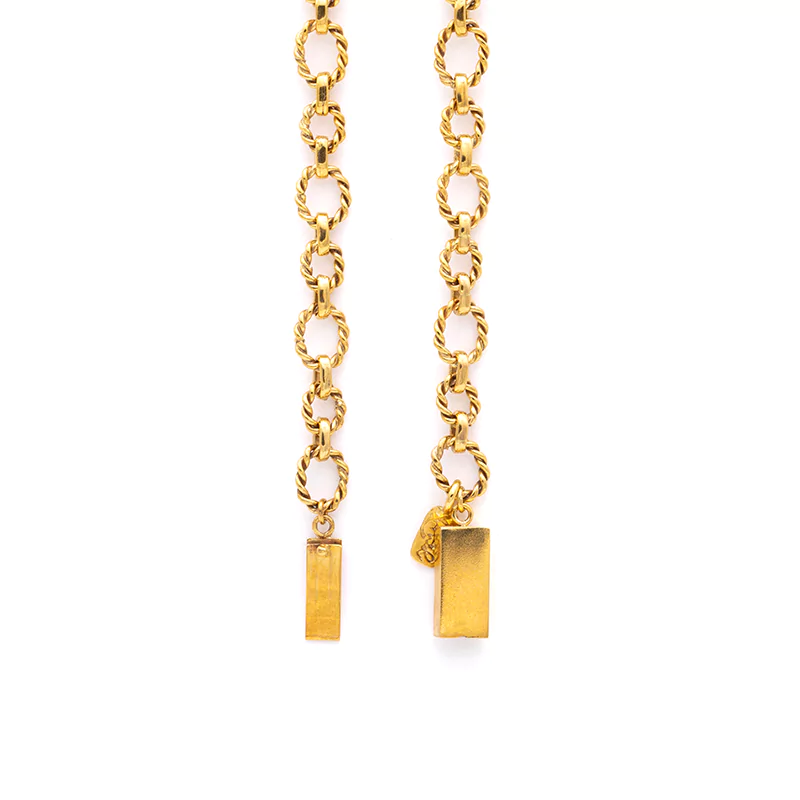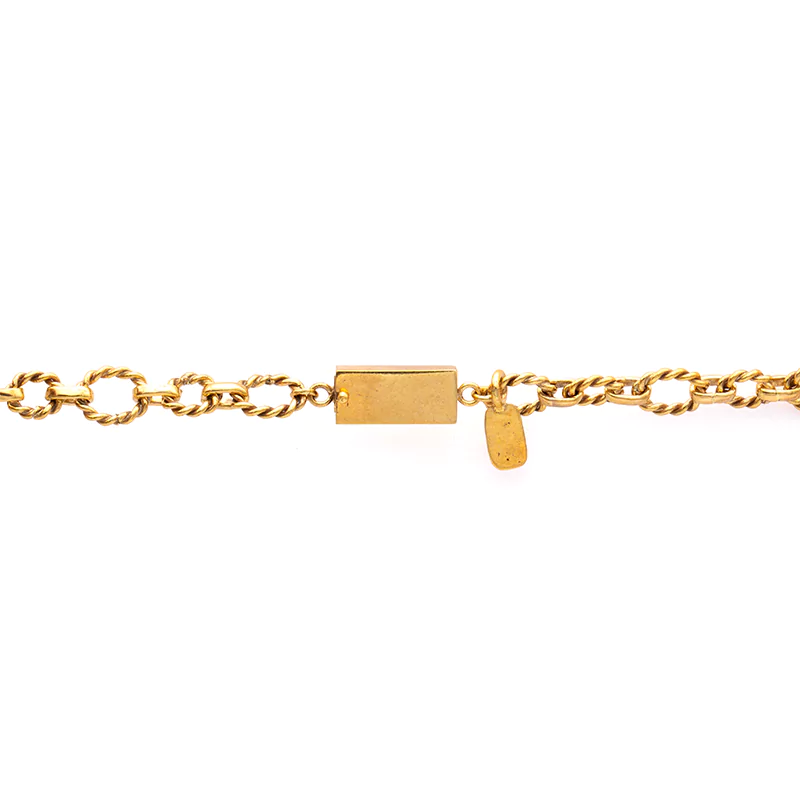 Turkmen Treasures - Brass Gold Plated Chain
Rs.21,000.00
Rs.11,550.00
-45%
Step into a world of opulence and charm with our "Turkmen Treasures" Chain. This stunning gold plated brass chain draws inspiration from the intricate designs of Turkmen jewelry, known for its rich cultural heritage and exquisite craftsmanship.

Featuring a mesmerizing pattern of ornate geometric motifs and fine detailing, the "Turkmen Treasures" Chain is a true work of art. Its unique Turkmen style adds a touch of exotic elegance to any outfit, making it a statement piece that captures attention wherever you go. Crafted with precision and attention to detail, this chain is made to impress. Its versatile length and high-quality materials make it a valuable addition to your jewelry collection, perfect for wearing on its own or layering with other necklaces for a personalized look. 
Elevate your style with the timeless beauty of our "Turkmen Treasures" Chain. It's a piece that reflects your refined taste and appreciation for fine jewelry. Embrace the allure of Turkmen jewelry and let this exquisite chain be a cherished addition to your wardrobe.
customers are viewing this product