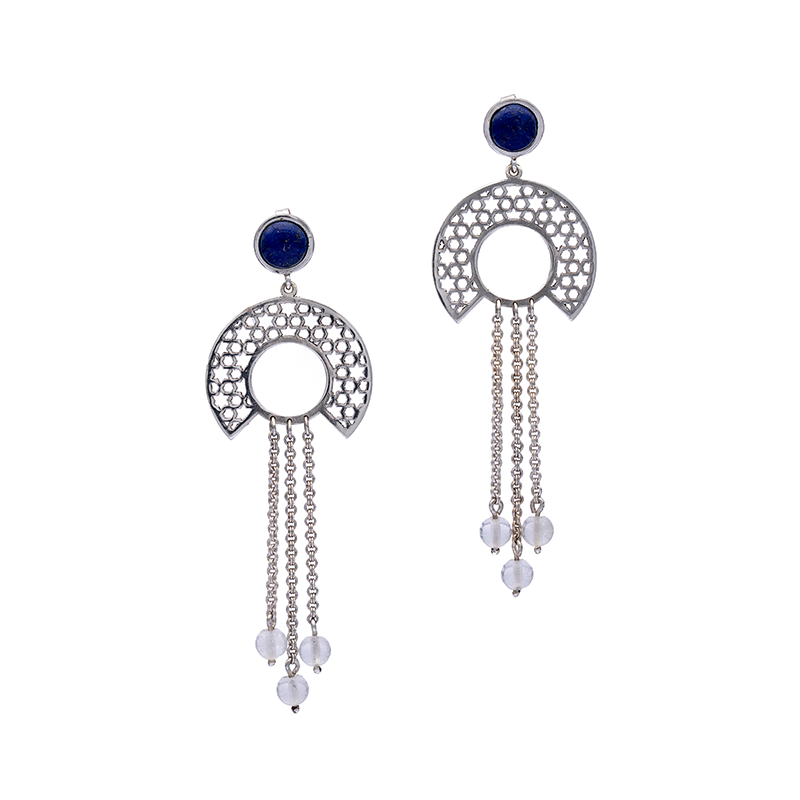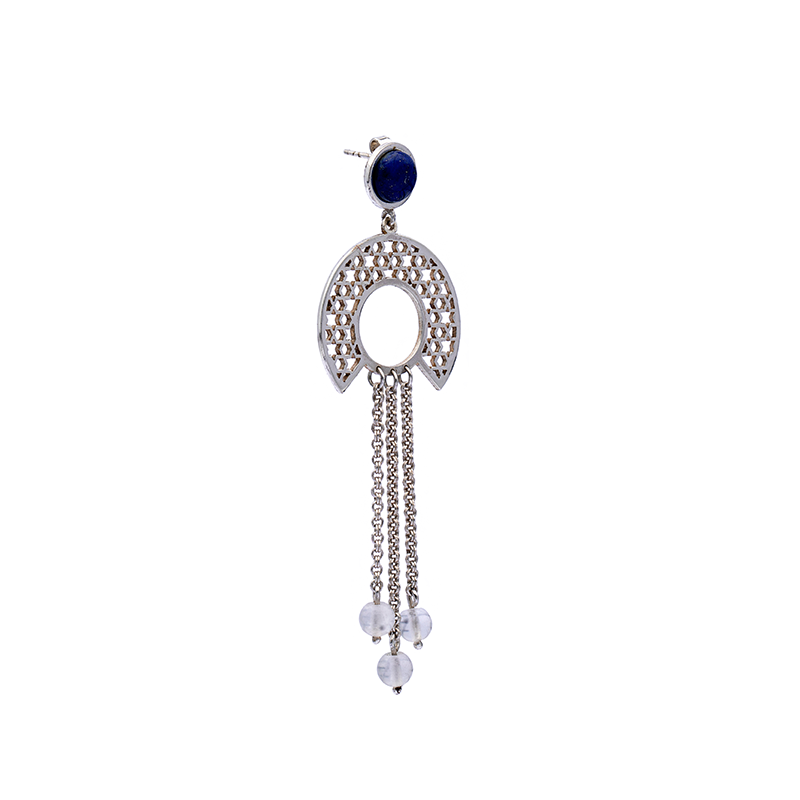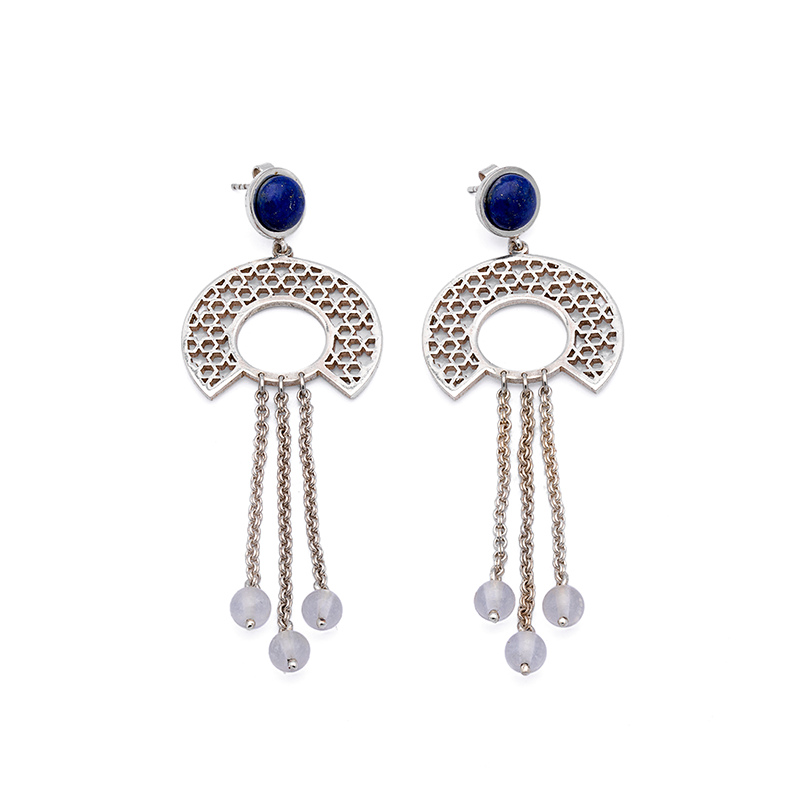 Zeenat-e-Mehrab - Silver Lapis Lazuli Earrings
Rs.16,500.00
-Liquid error (snippets/product-price line 26): divided by 0%
Introducing the "Dabgir Collection" - an enchanting jewelry ensemble inspired by the captivating Dabgir Mosque in Thatta, Pakistan. This collection celebrates the architectural beauty and cultural significance of the mosque, showcasing intricate designs and motifs that pay homage to its historical grandeur.
The Dabgir Mosque, lovingly known as Amir Khusro Khan's Mosque, stands as a testament to the rich architectural heritage of Thatta. Constructed by the visionary Amir Khusro Khan Charkas in 1688 A.D., this historic mosque showcases breathtaking brickwork, intricate carvings, and captivating geometric patterns that have inspired generations.
Each jewelry piece in the Dabgir Mosque Collection is a masterpiece in its own right. The designs reflect the mosque's exquisite floral patterns, geometric motifs, and delicate arches, meticulously crafted to evoke the same sense of awe and wonder inspired by the mosque itself.
Embracing the fusion of tradition and modernity, the Dabgir Mosque Collection brings together the timeless elegance of Thatta's architectural marvel and contemporary jewelry craftsmanship. From intricately adorned necklaces and intricately designed earrings to delicately crafted bracelets and statement rings, each piece   encapsulates the essence of the Dabgir Mosque's allure.
customers are viewing this product