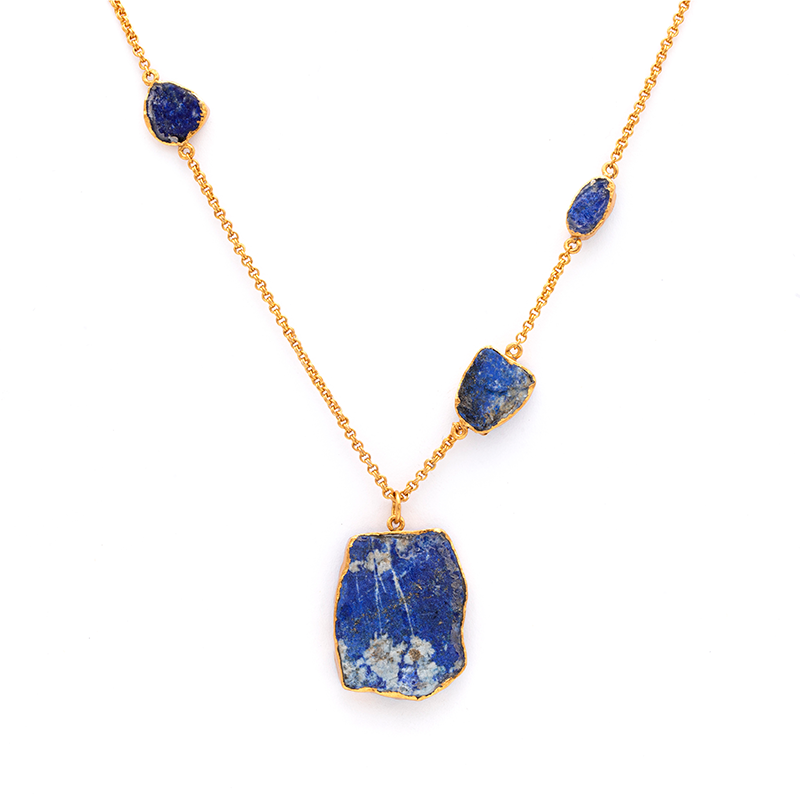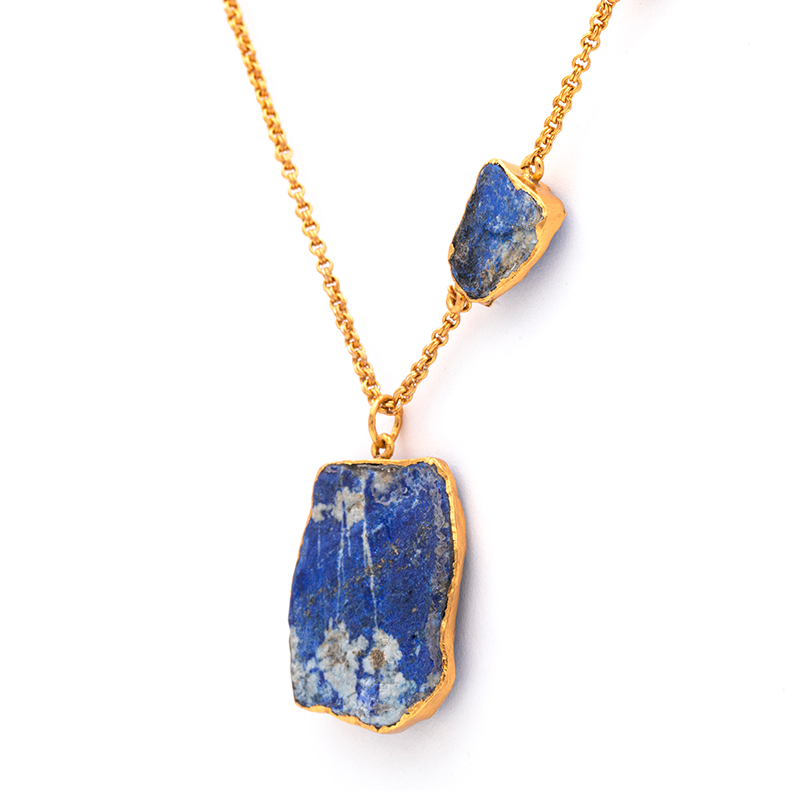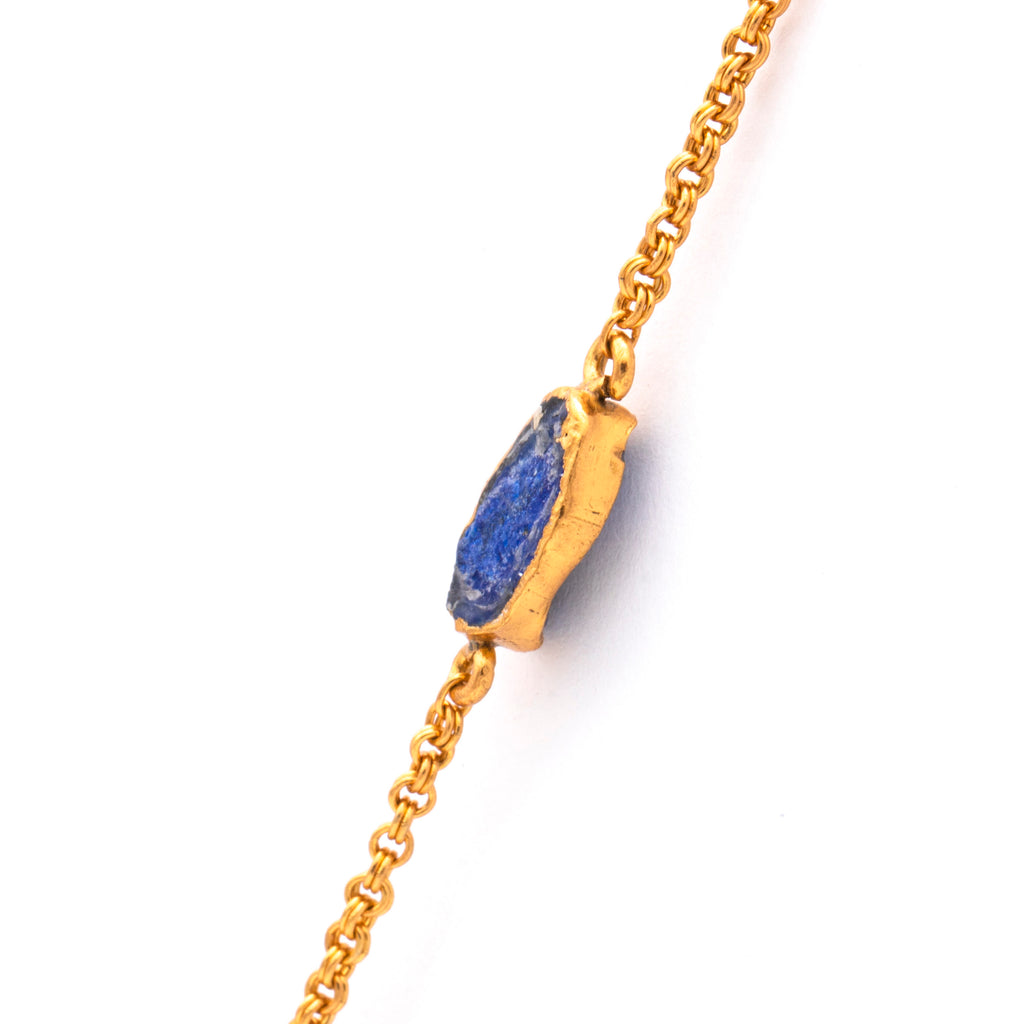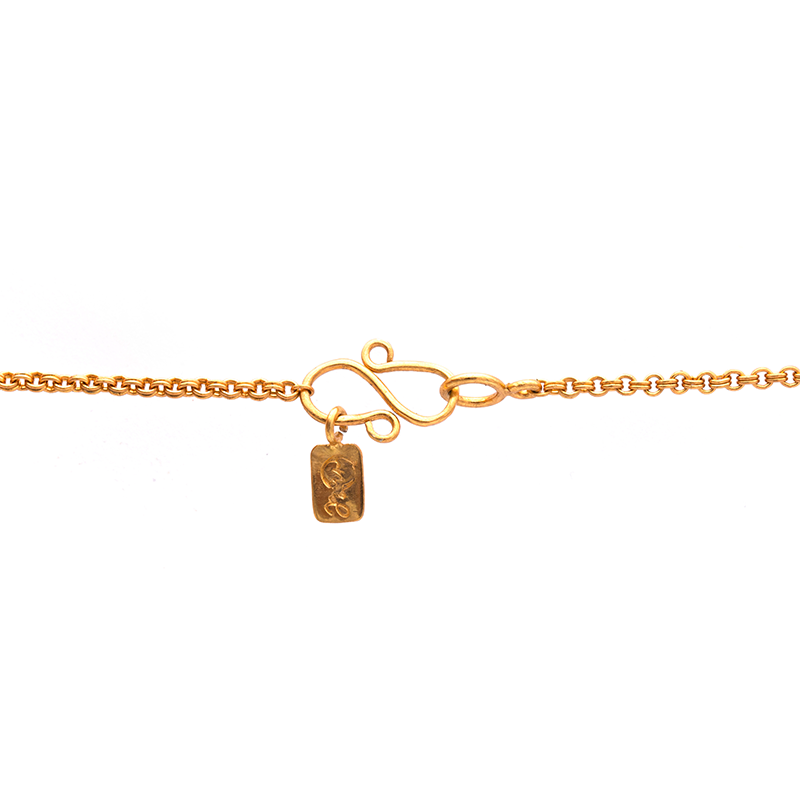 Midnight Blue Splendor - Silver Gold Plated Necklace
Looking for a piece of jewelry that is truly unique and eye-catching? Look no further than this stunning Lapis Lazuli necklace. The deep blue color of the gemstone is simply breathtaking, and its natural variations make each necklace one-of-a-kind. With its elegant design and intricate detailing, this necklace is perfect for anyone who wants to make a statement. 
This necklace is not only beautiful, but it is also built to last. The silver gold plating ensures that the necklace will not tarnish or corrode over time, even with regular wear. This means that you can enjoy this stunning piece of jewelry for years to come without worrying about it losing its shine or color.
Whether you're dressing up for a formal occasion or keeping it casual, this Lapis Lazuli necklace is the perfect accessory. Its simple yet elegant design makes it easy to pair with a variety of outfits and styles. It's also lightweight and comfortable to wear, so you can keep it on all day or night without any discomfort.
customers are viewing this product