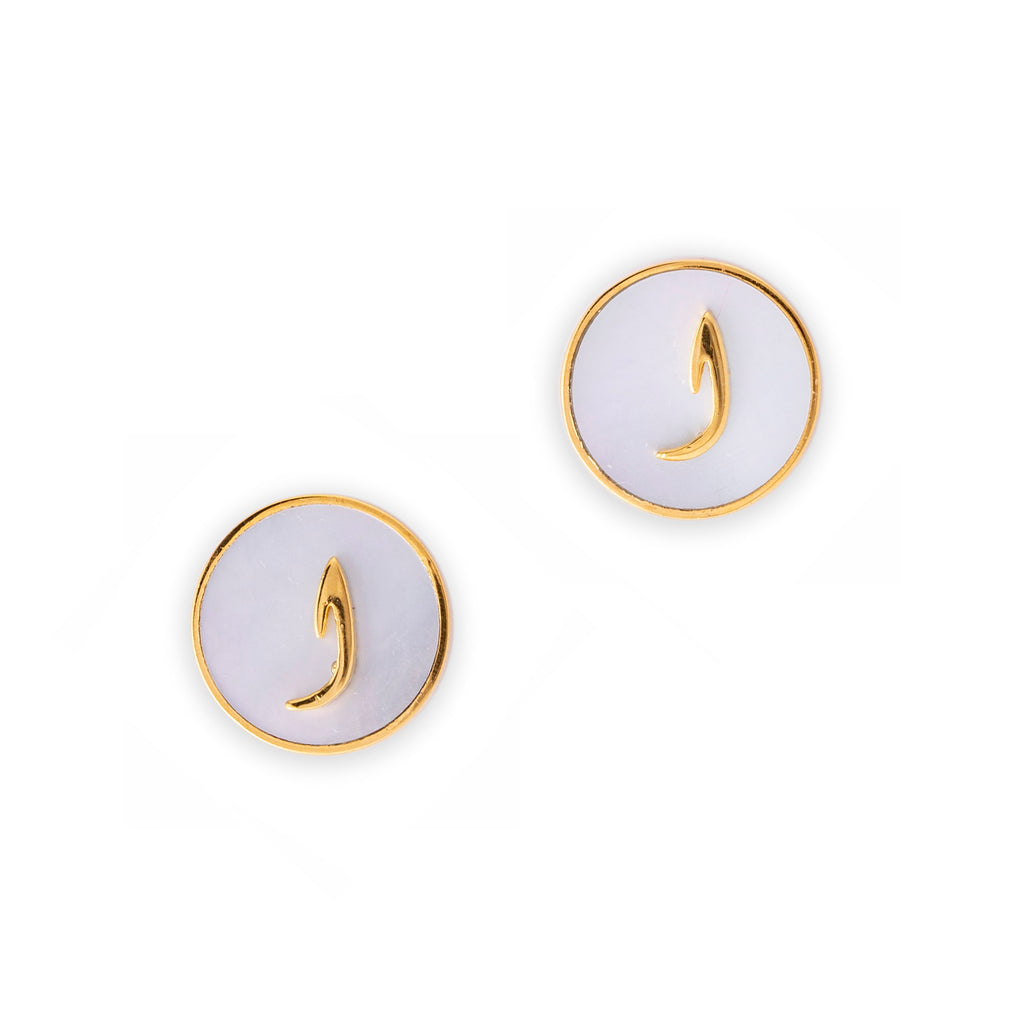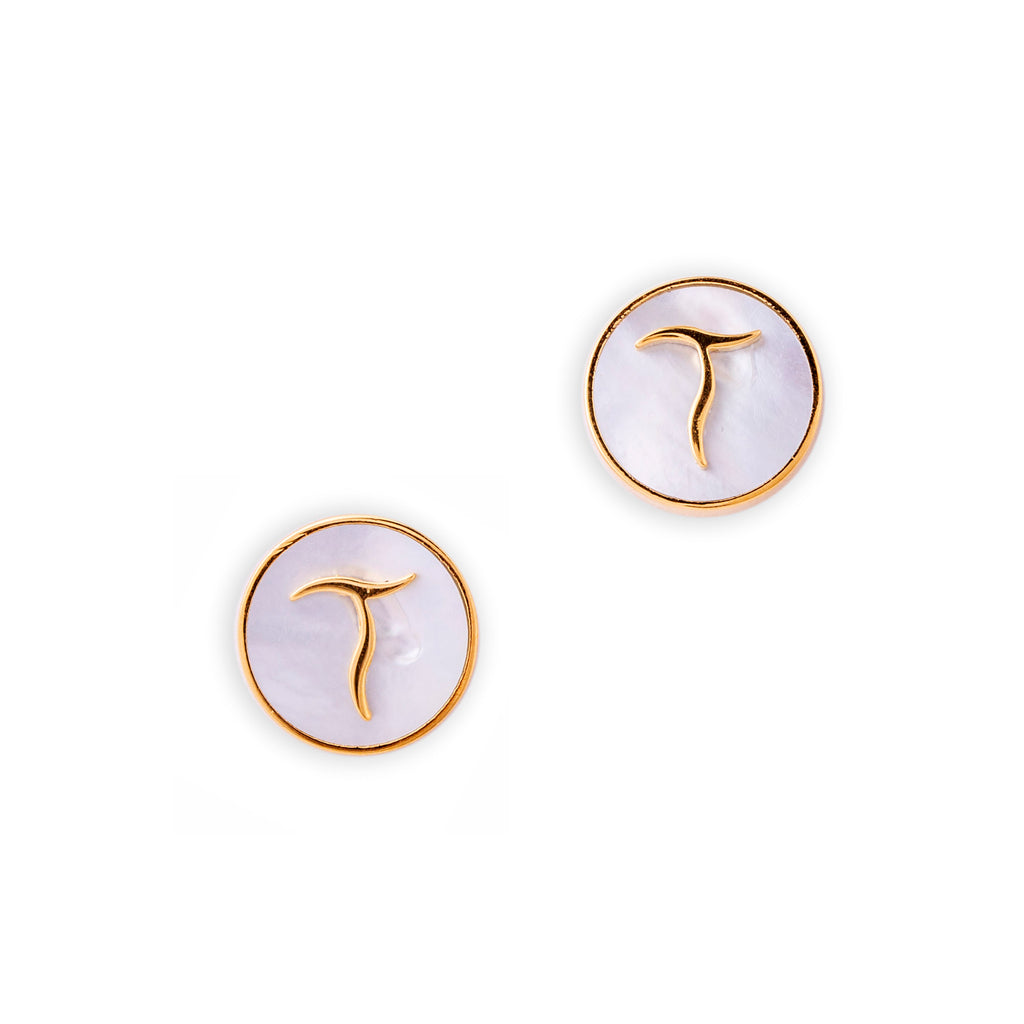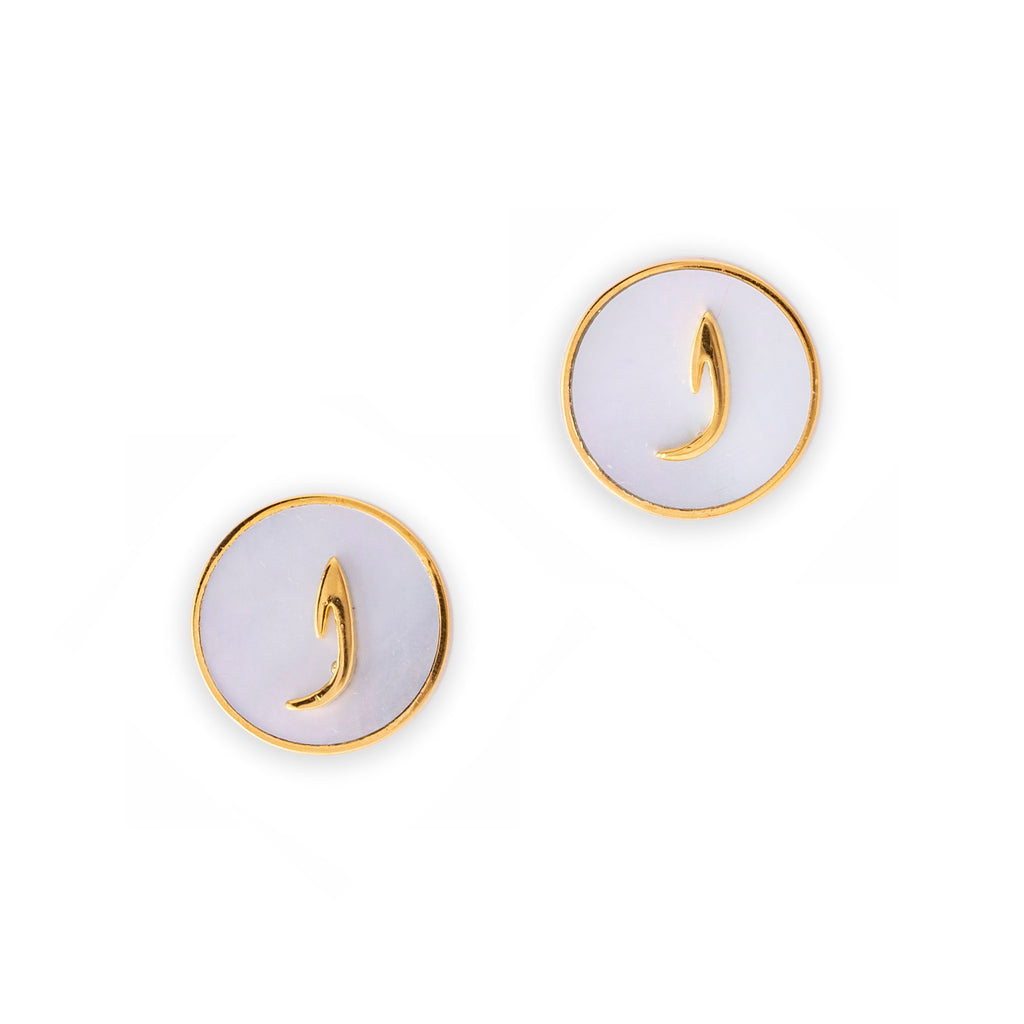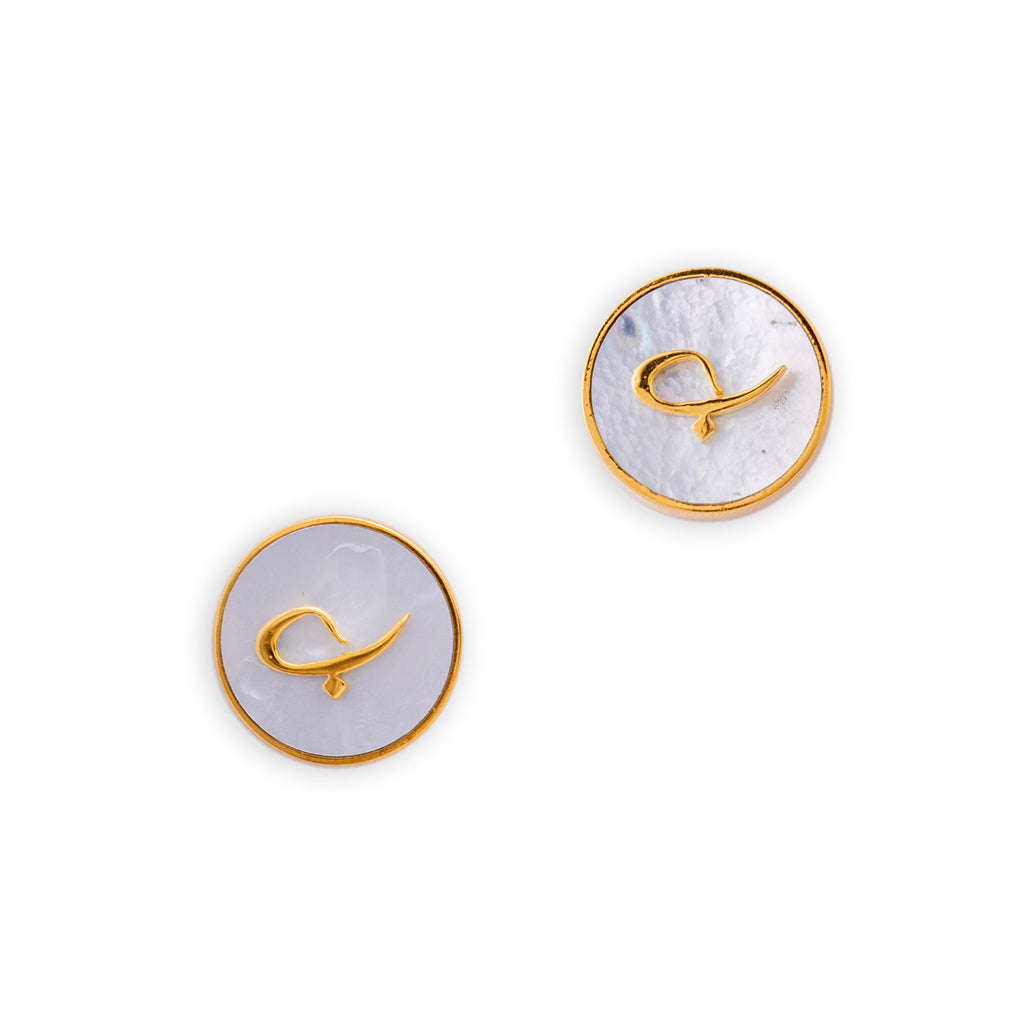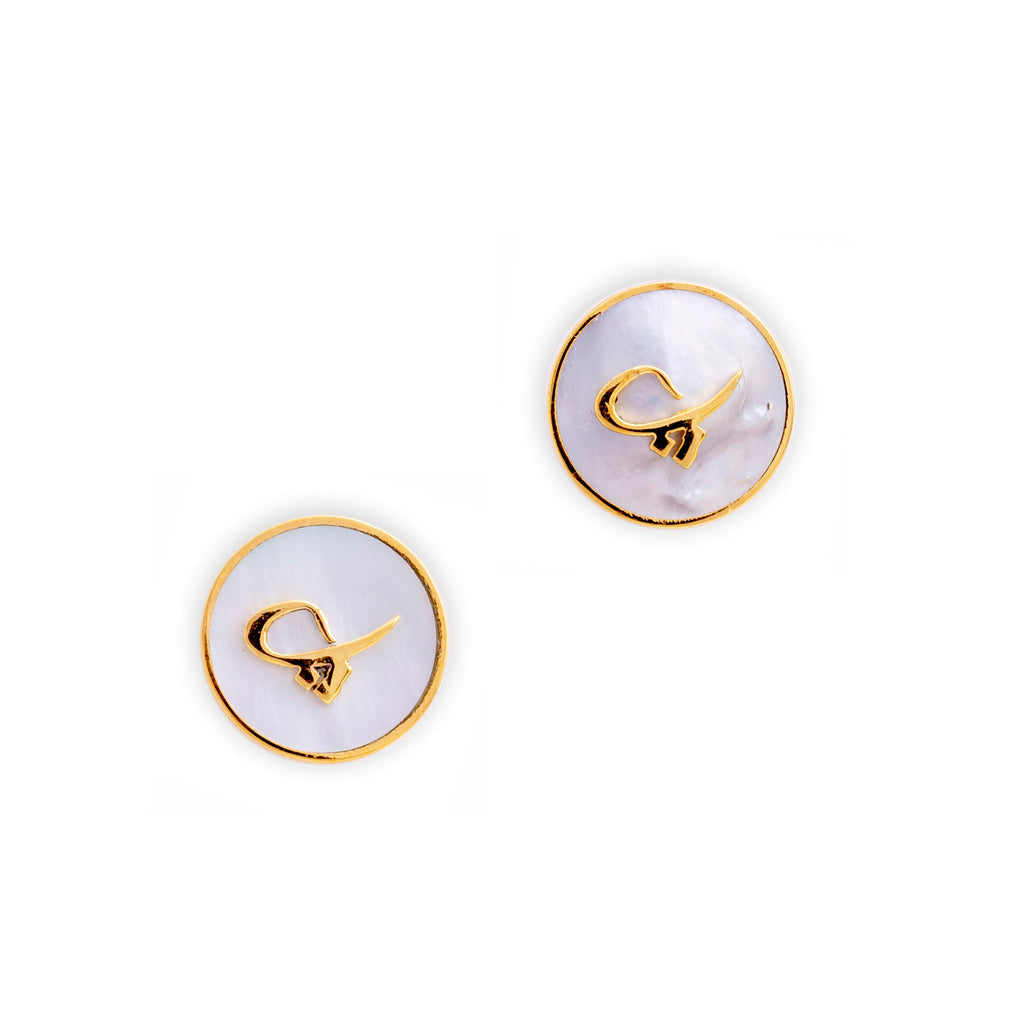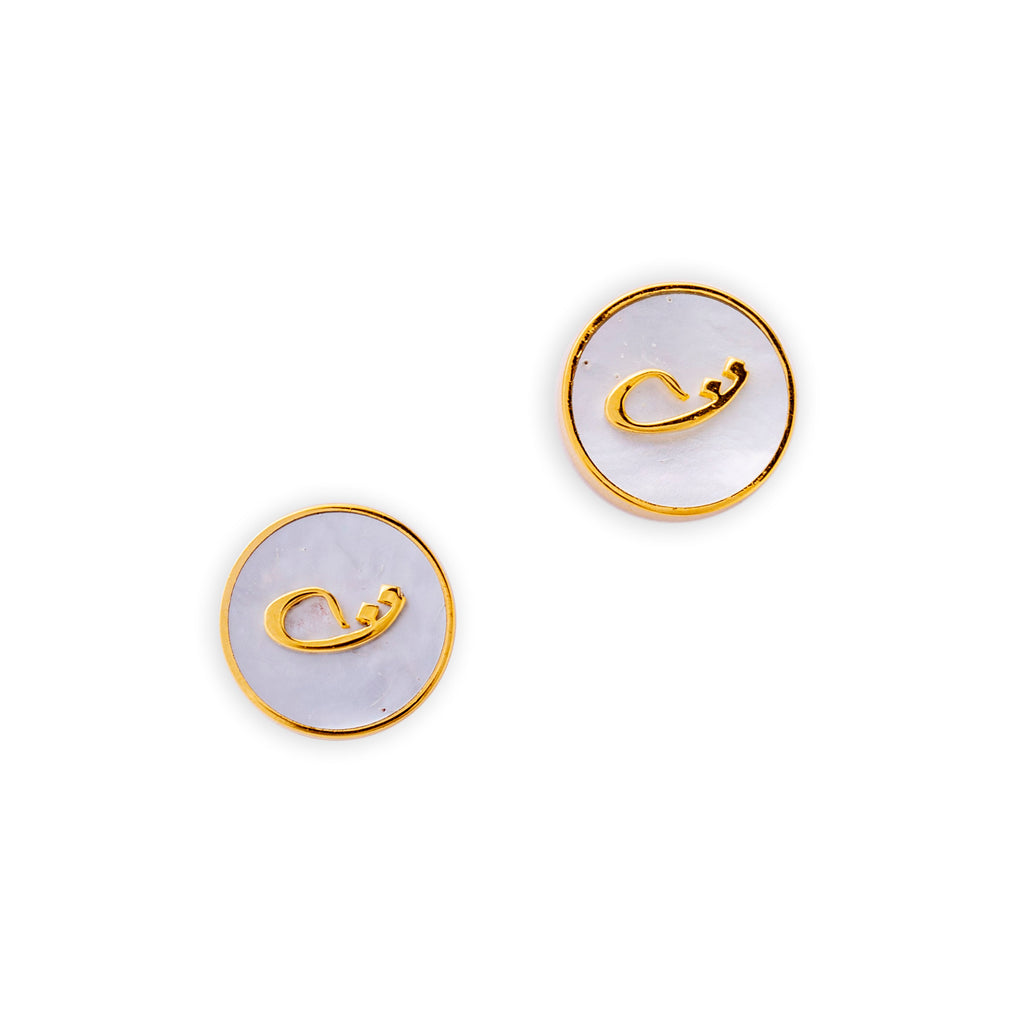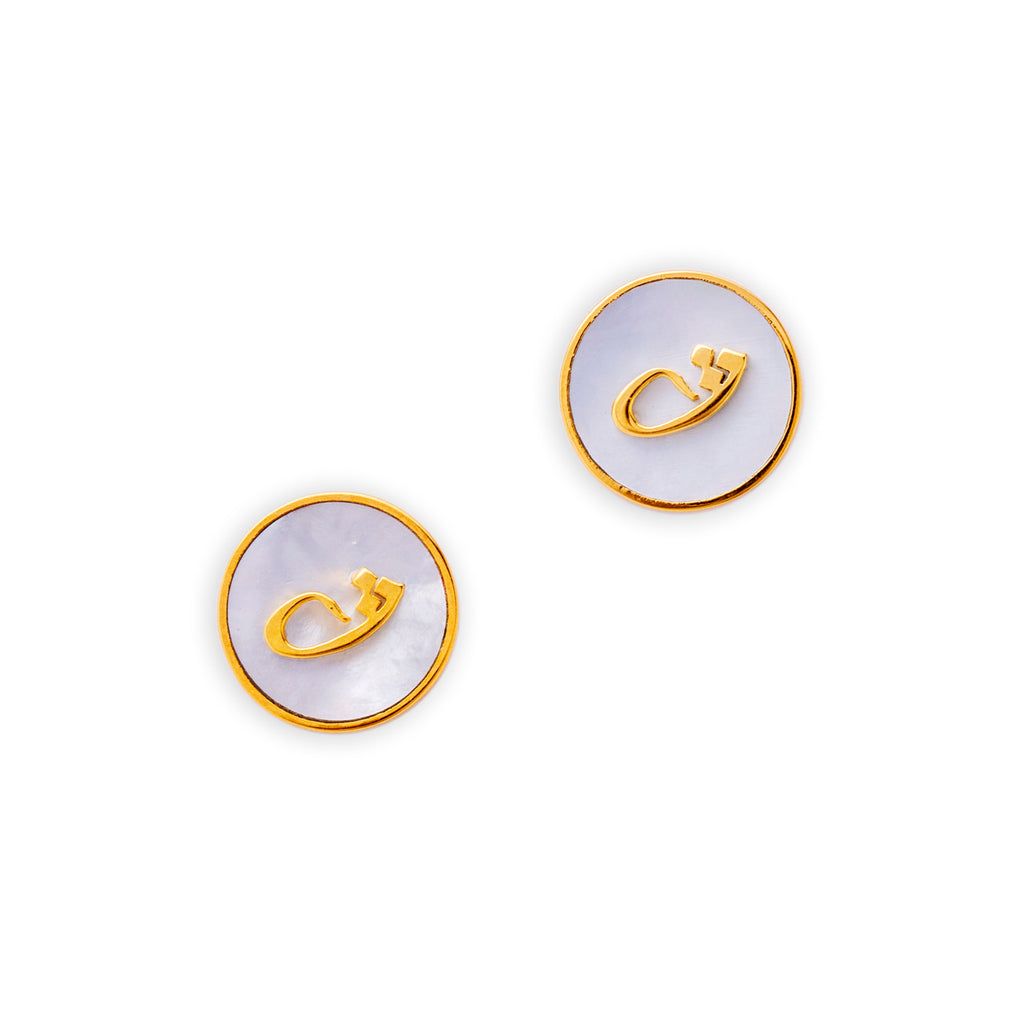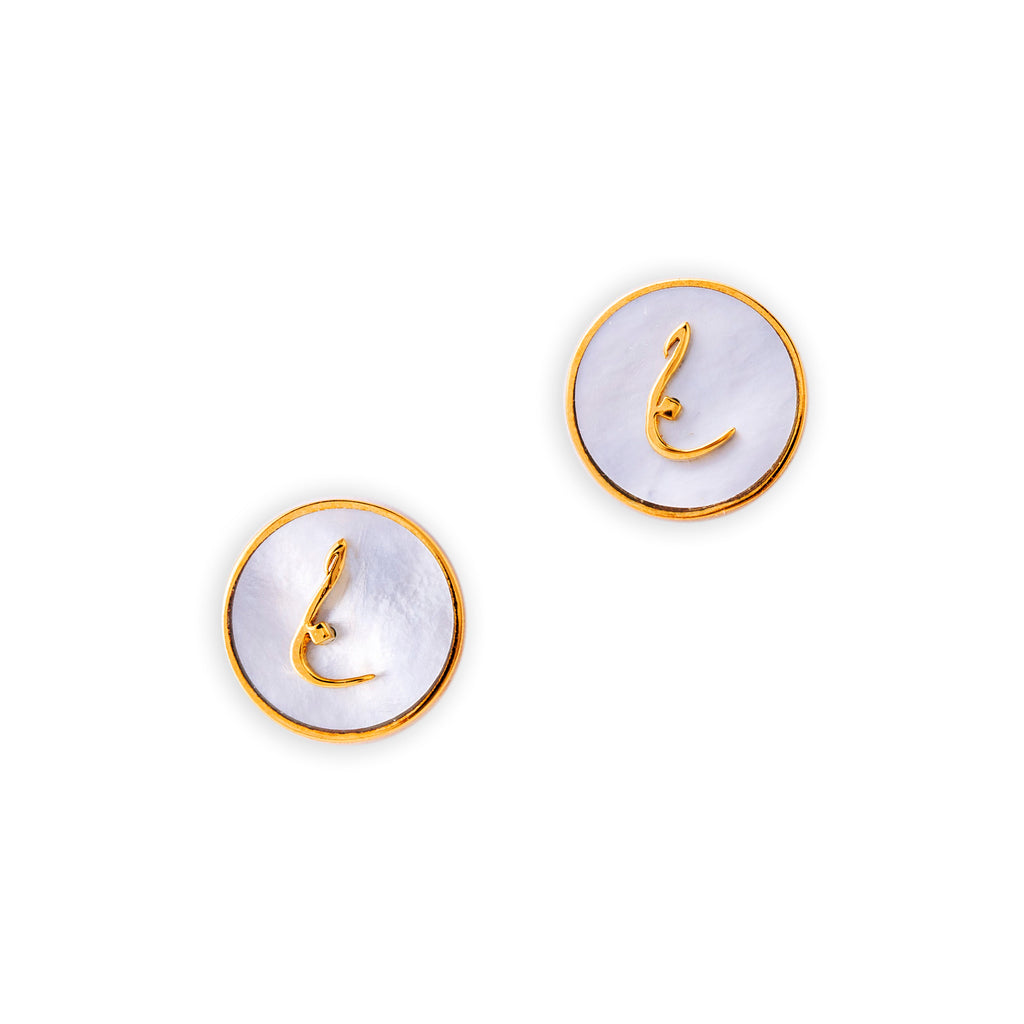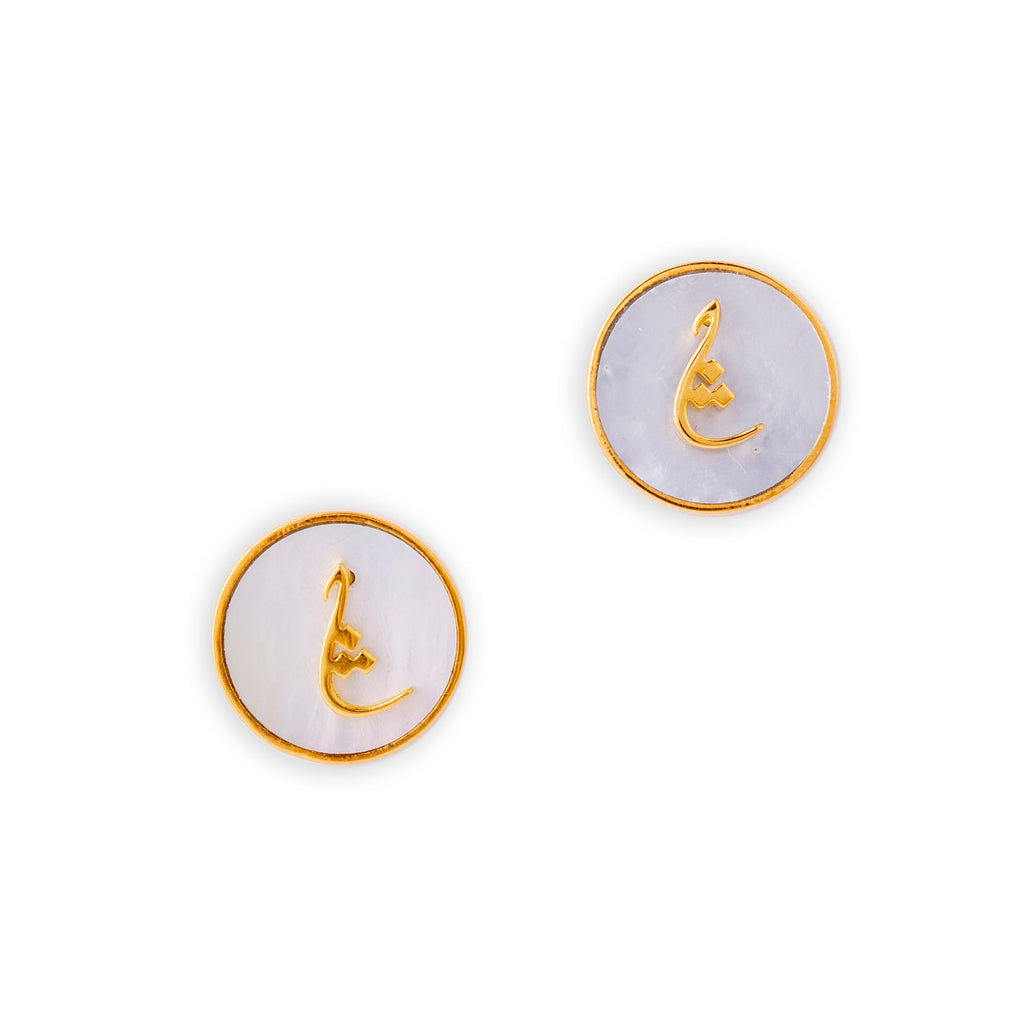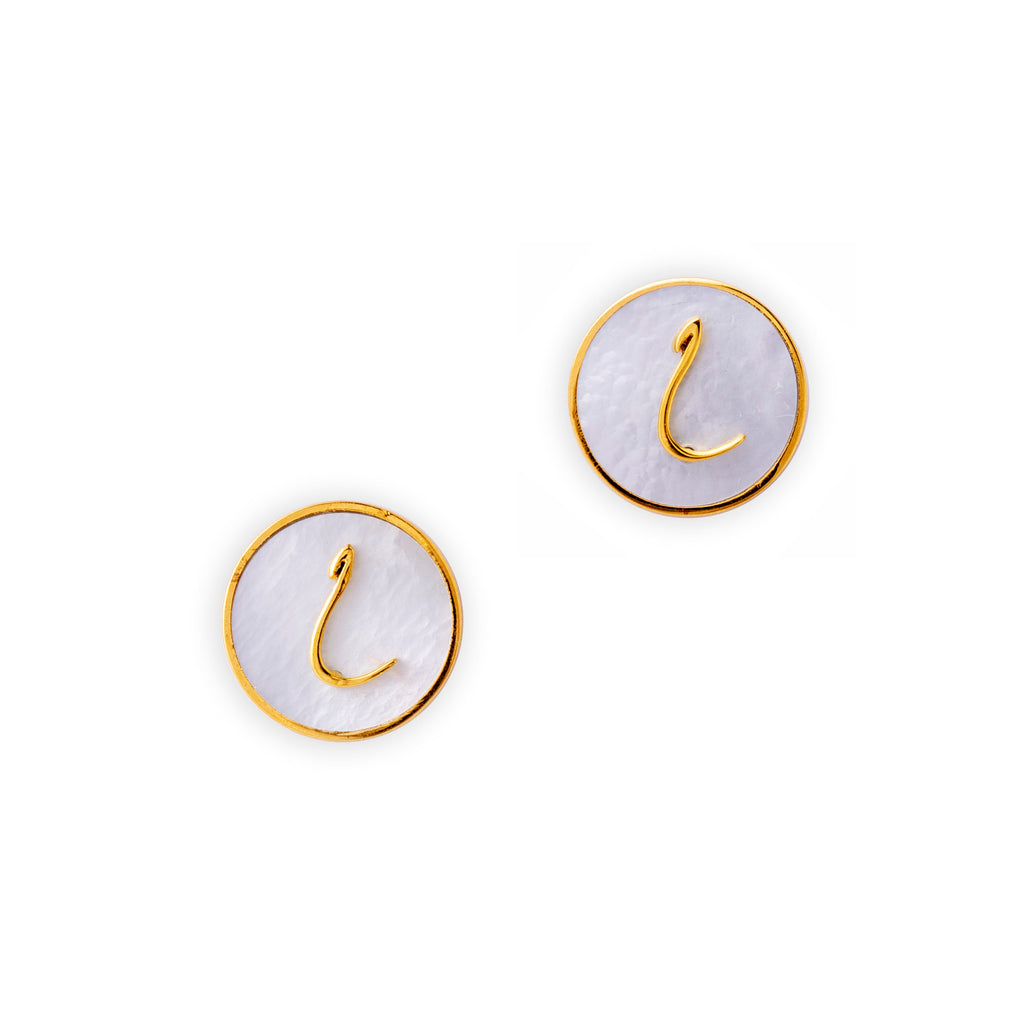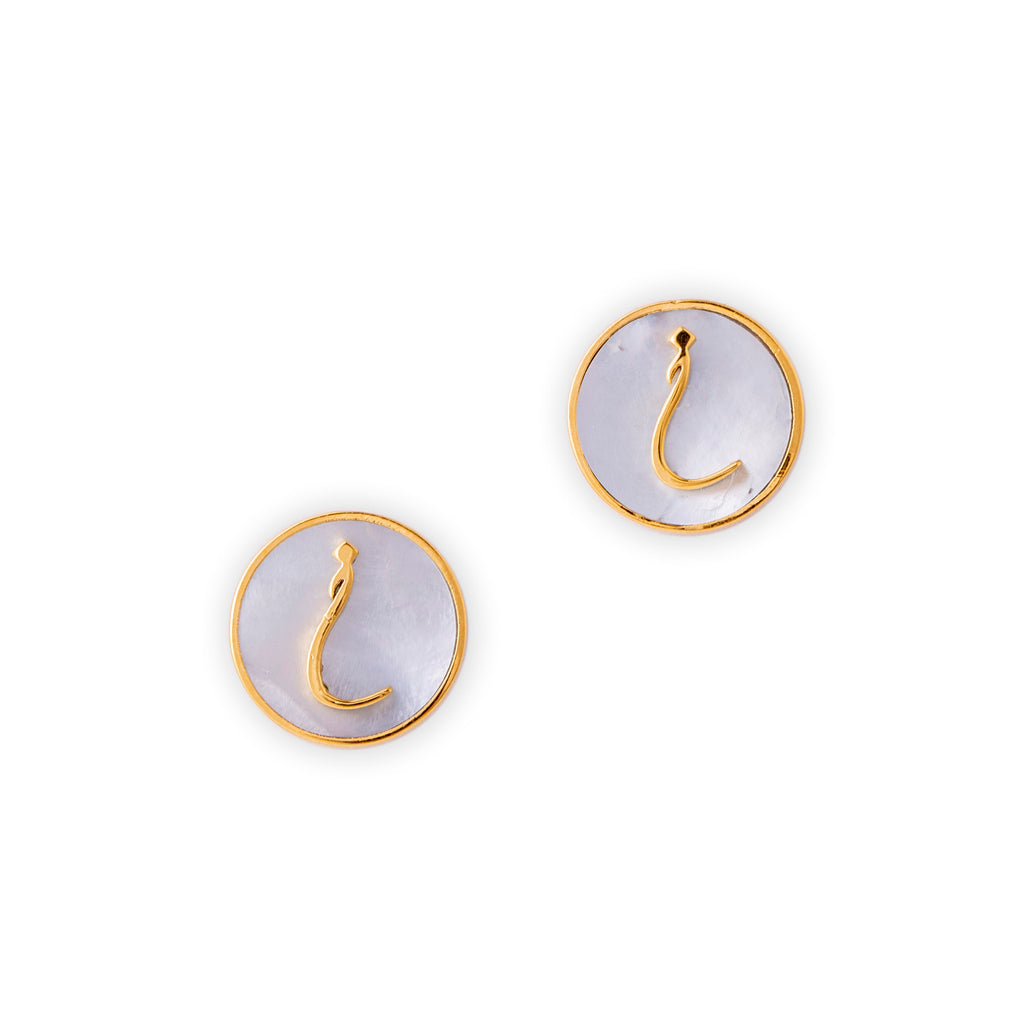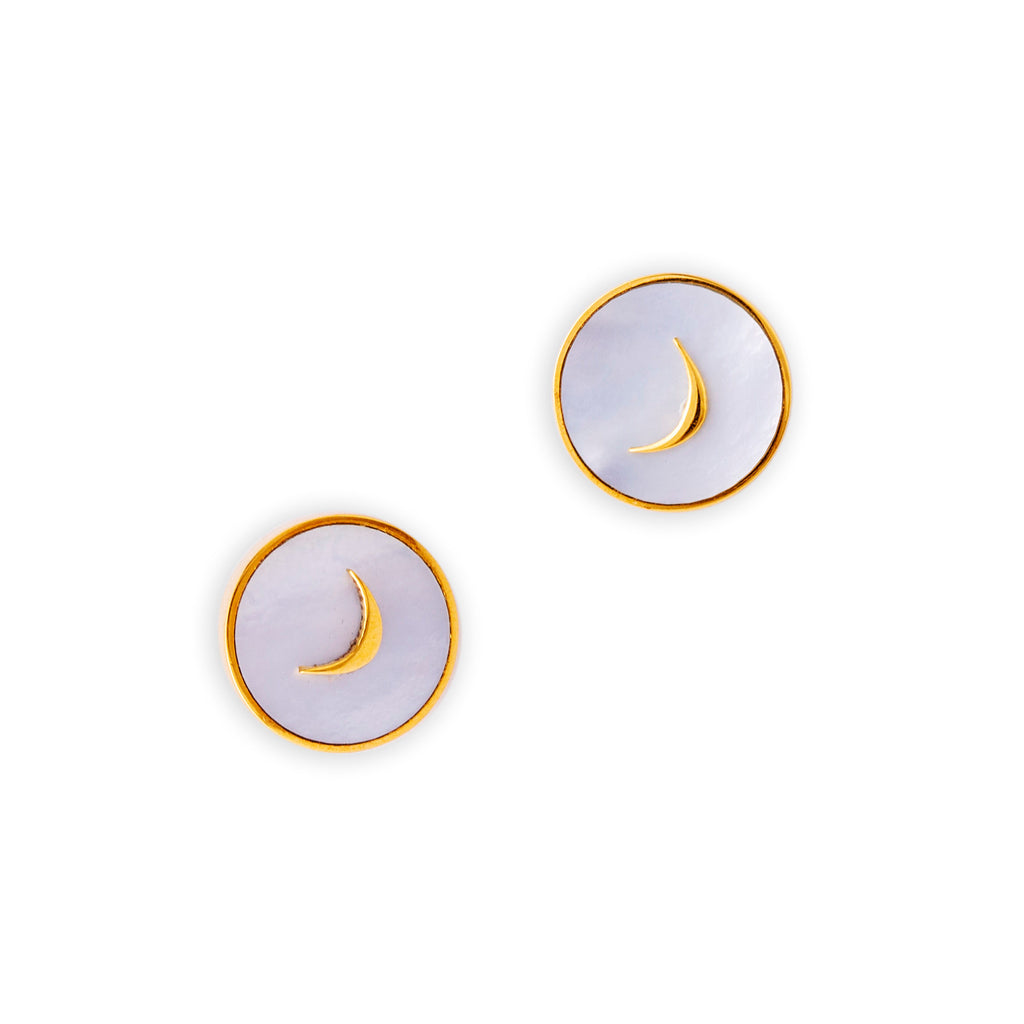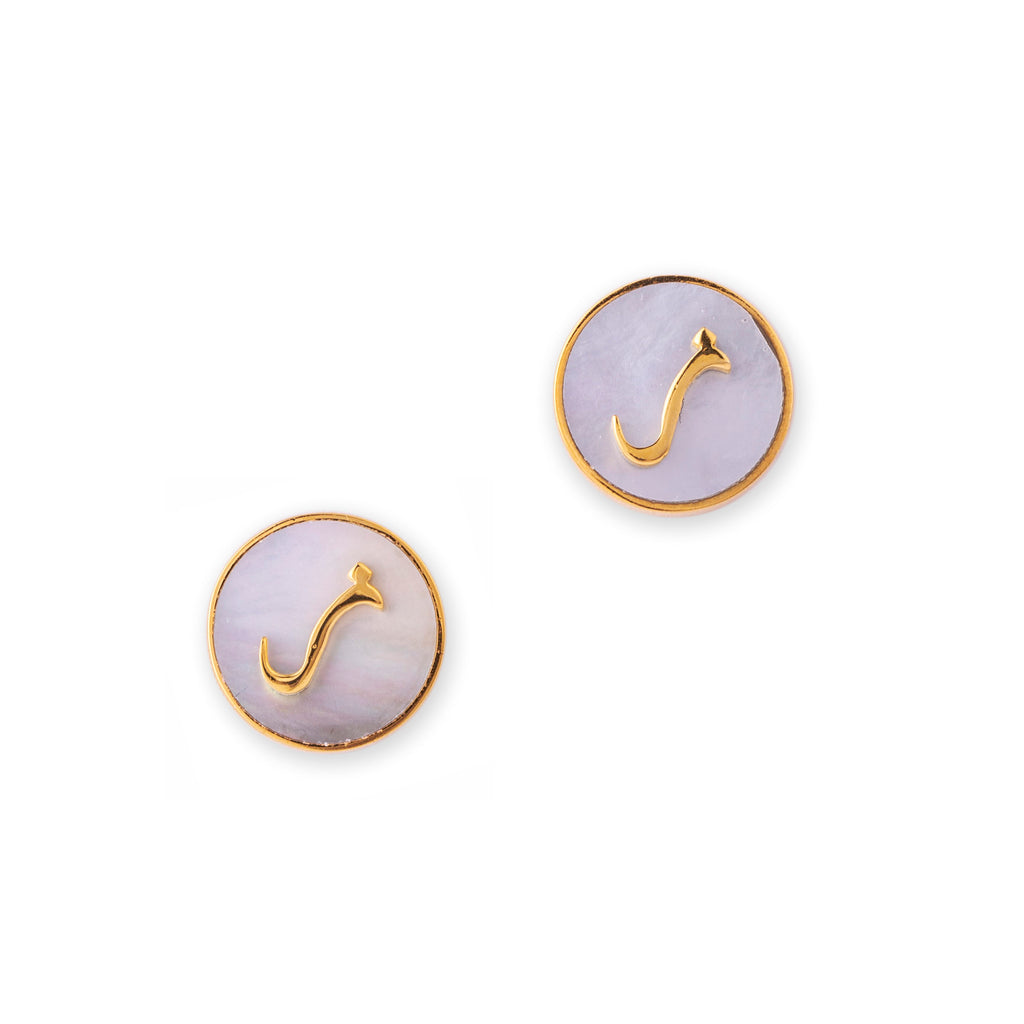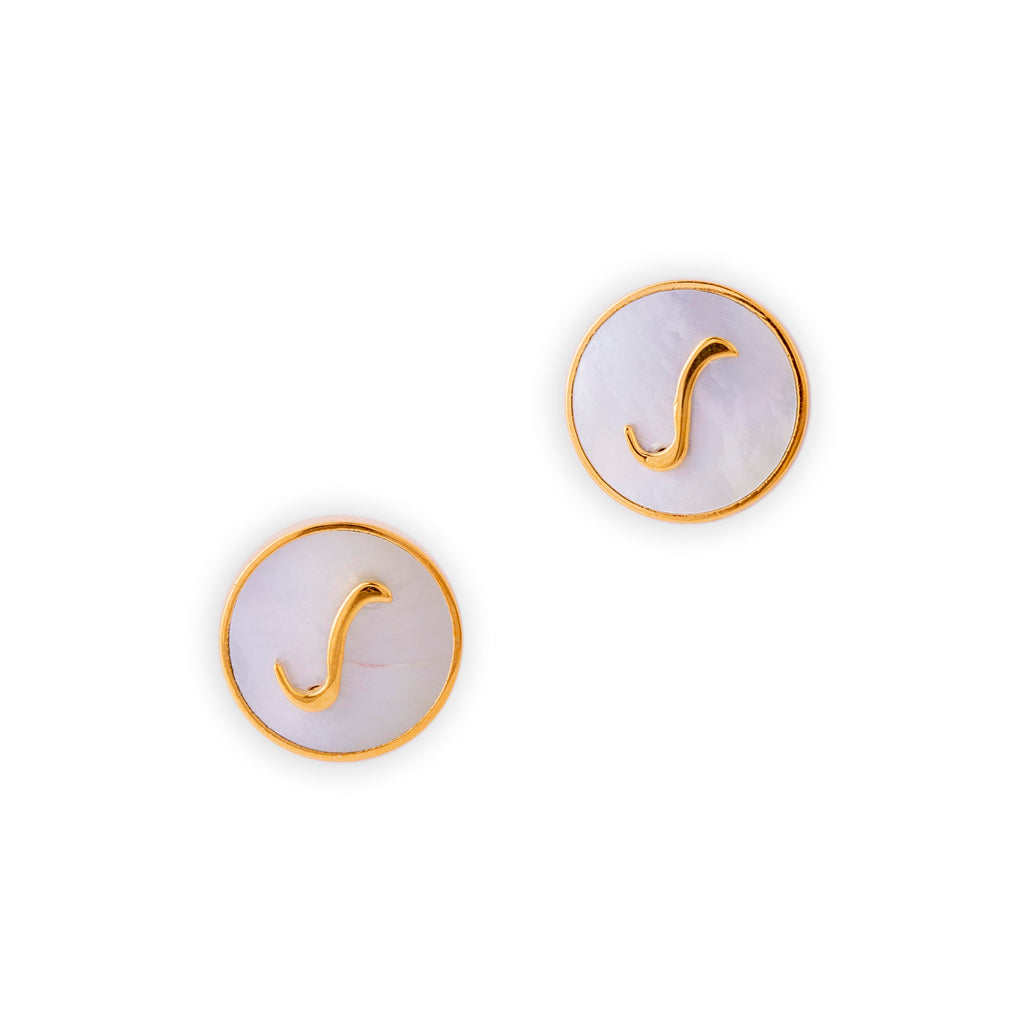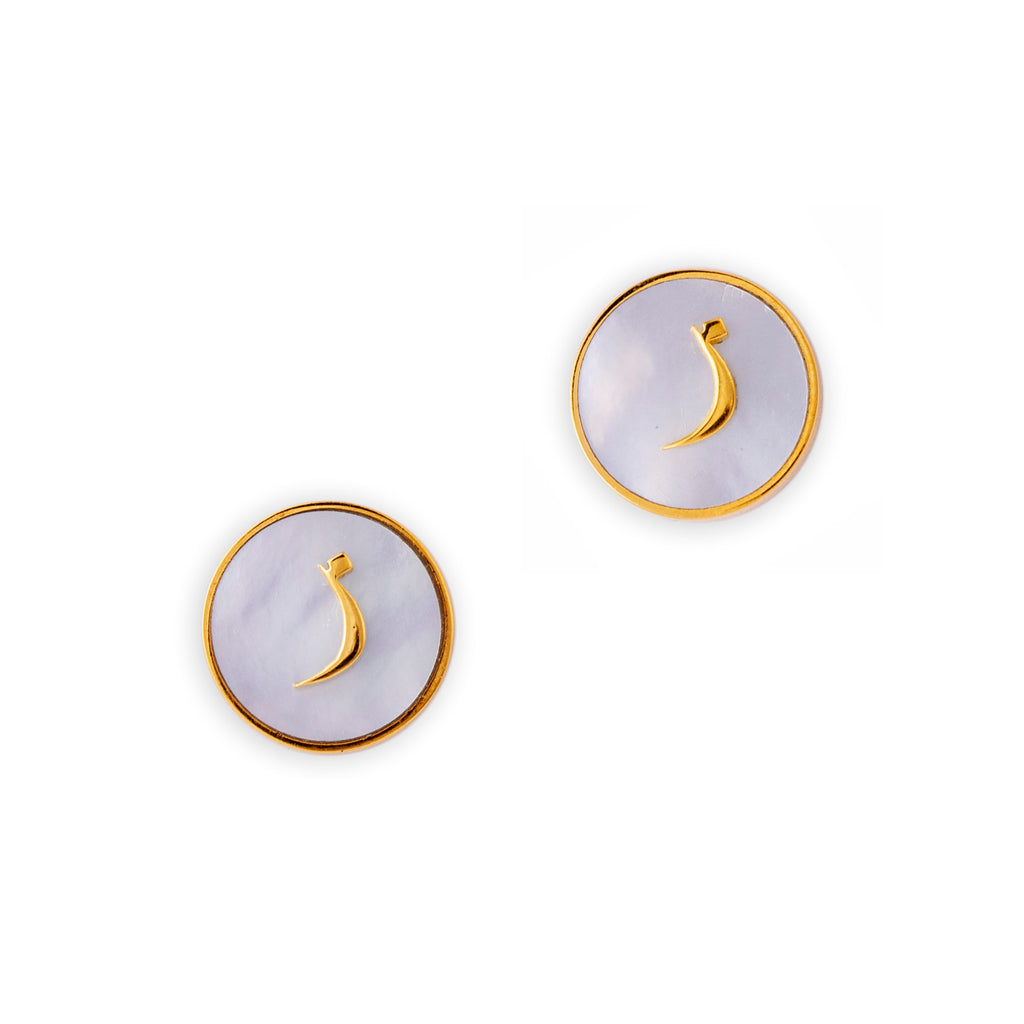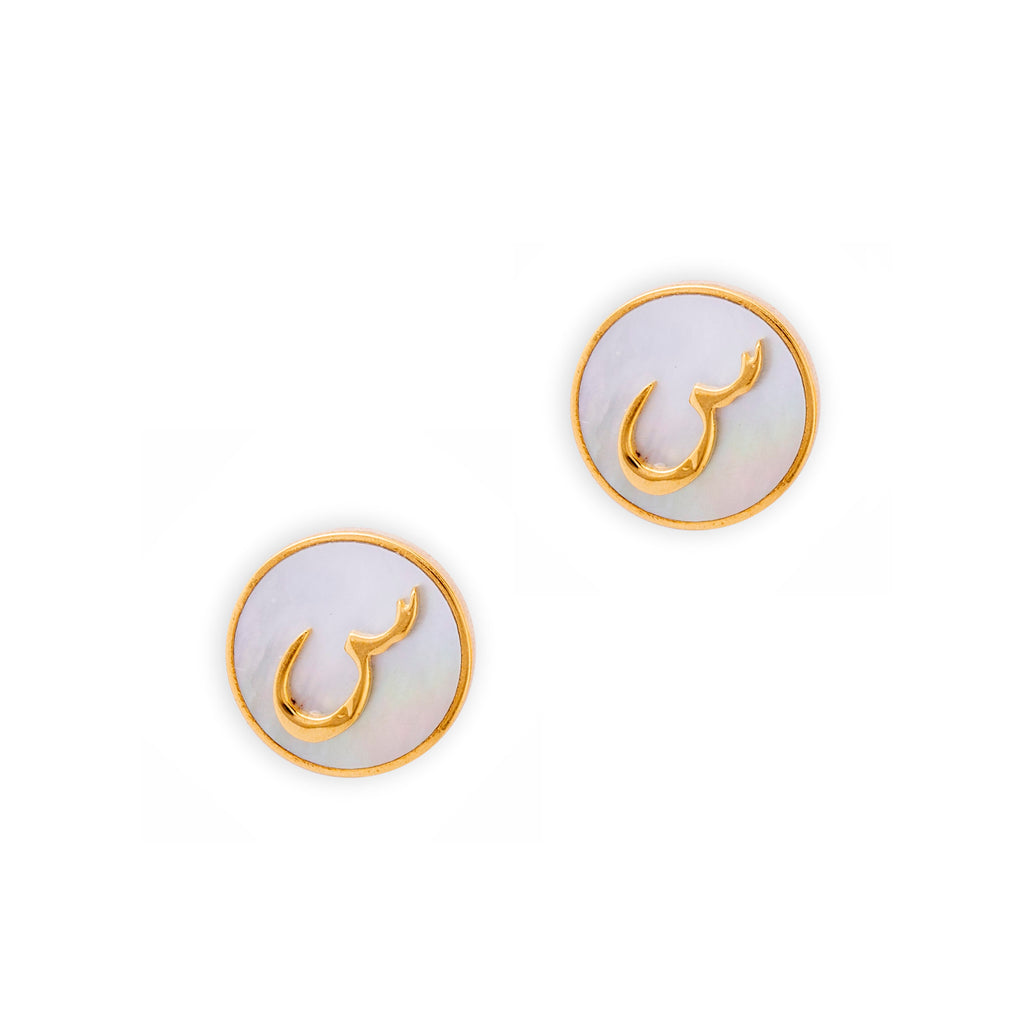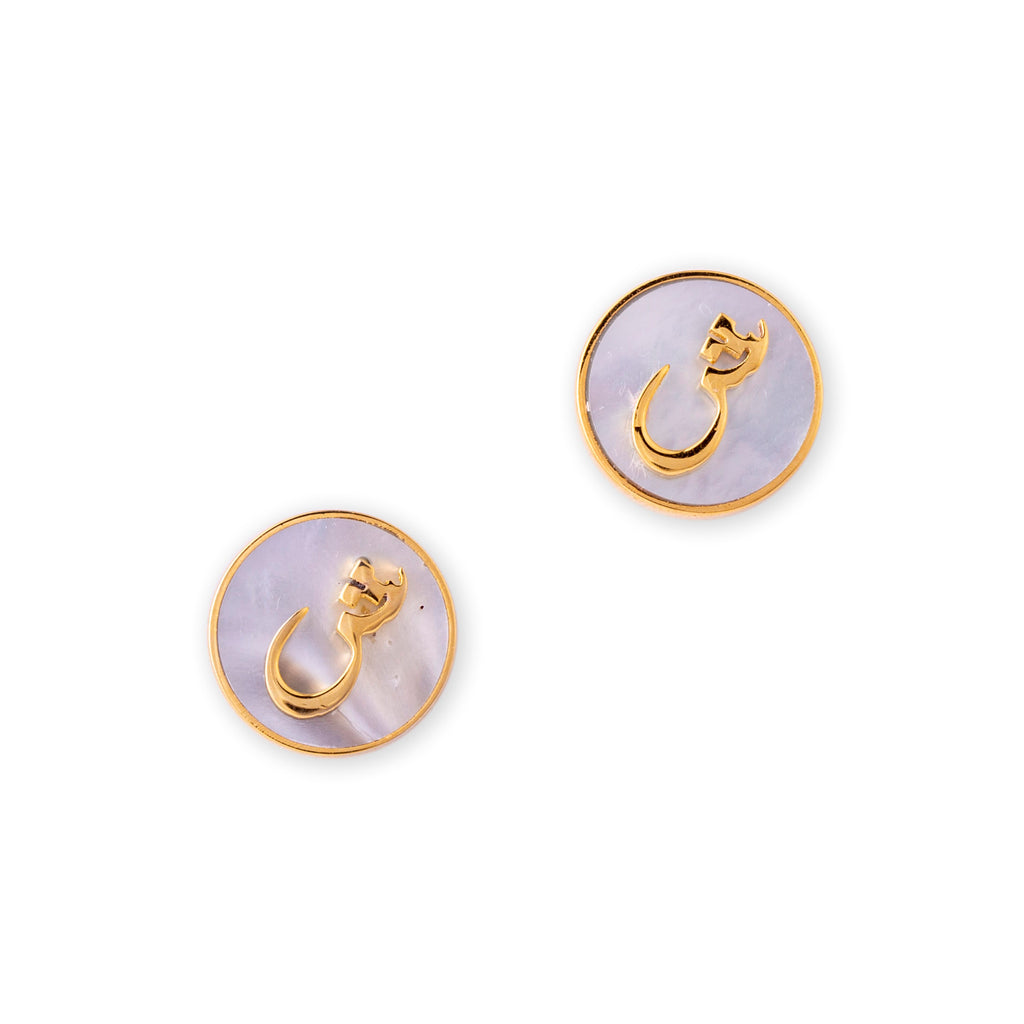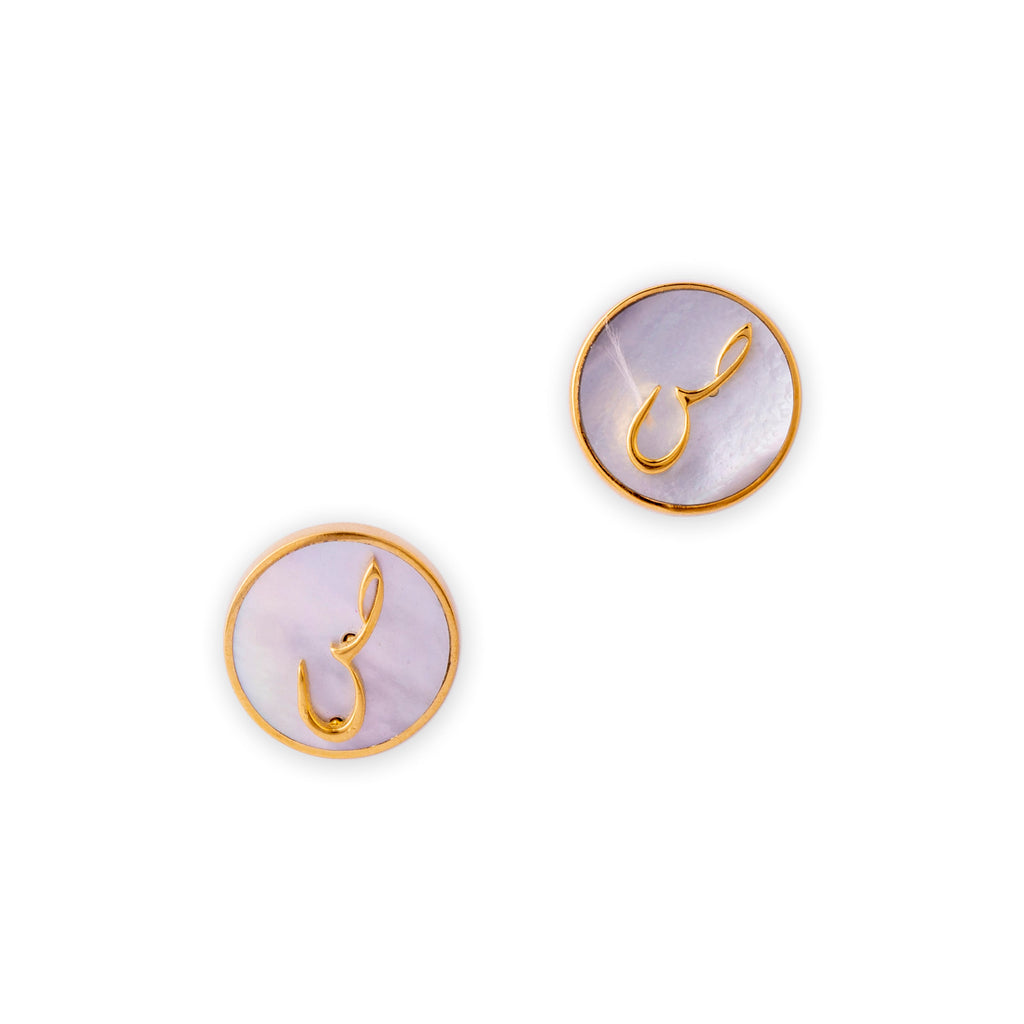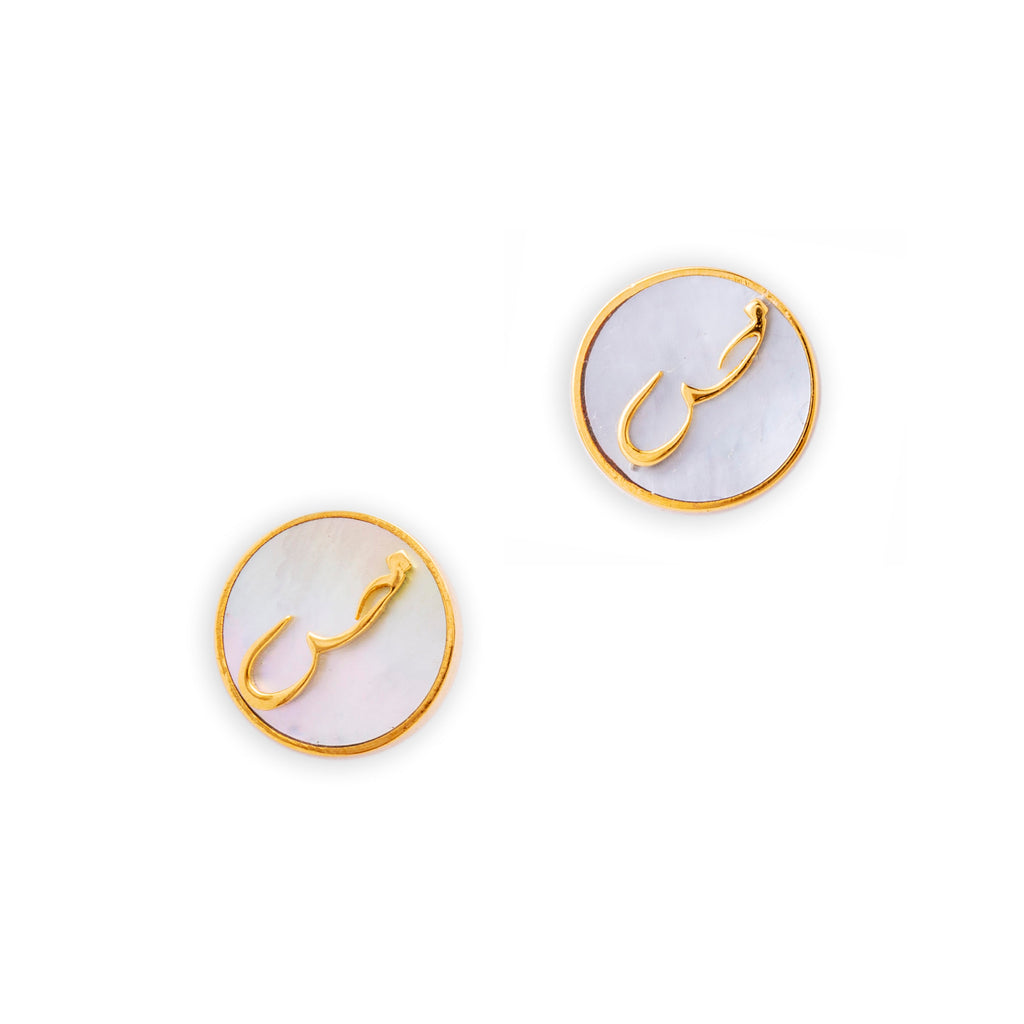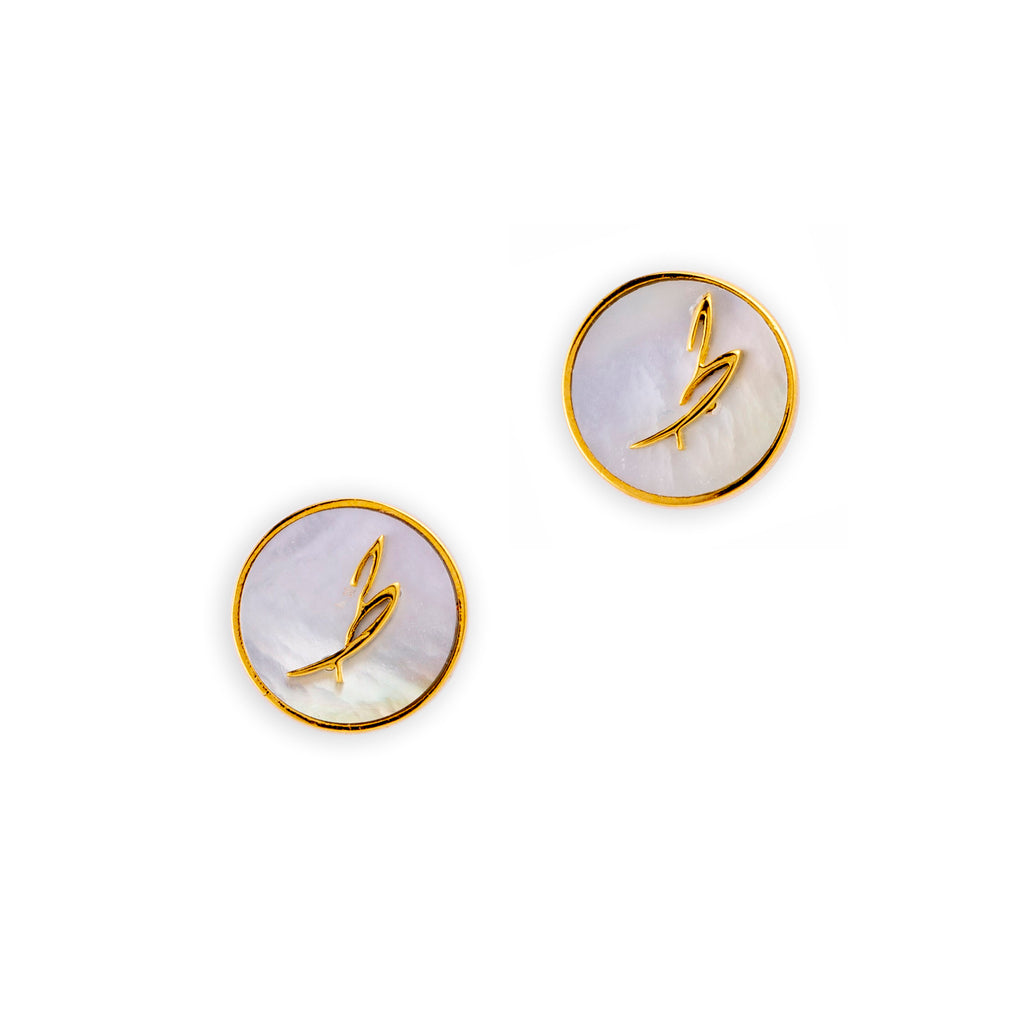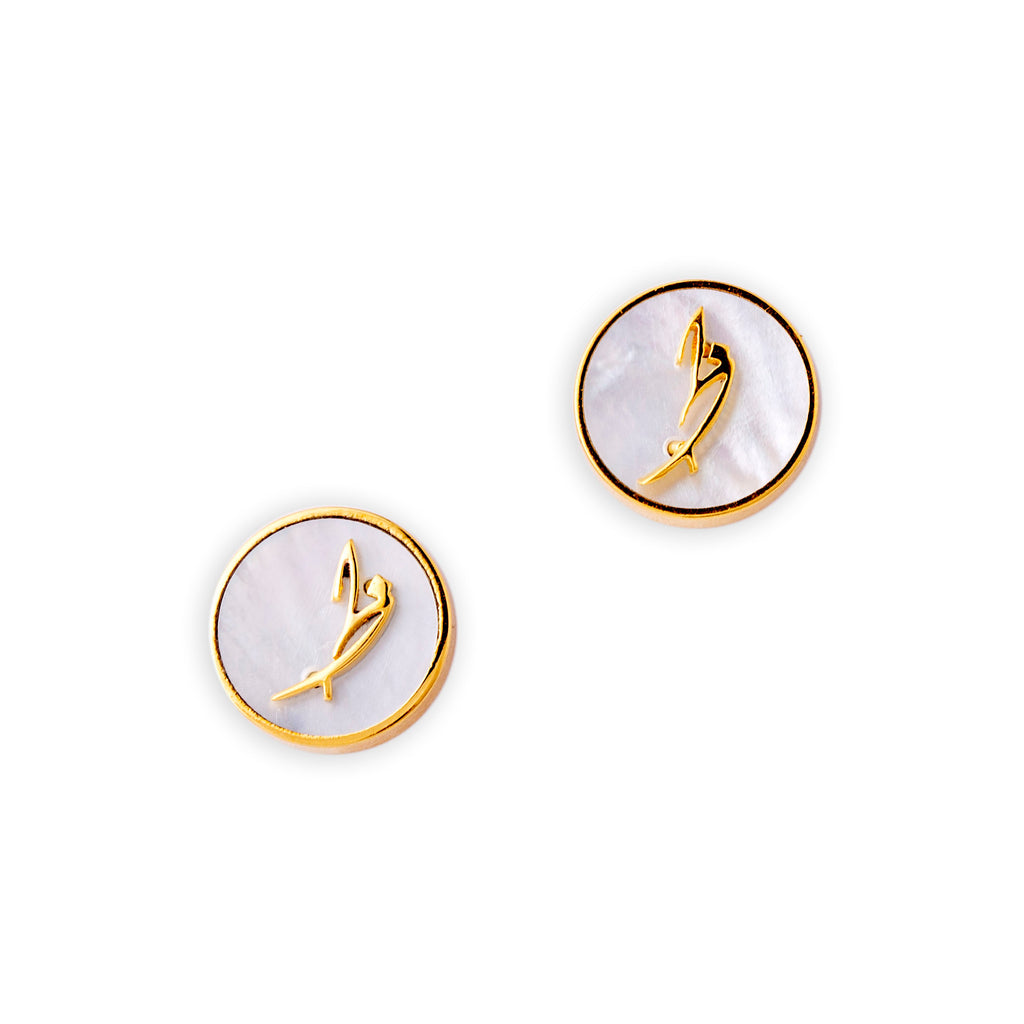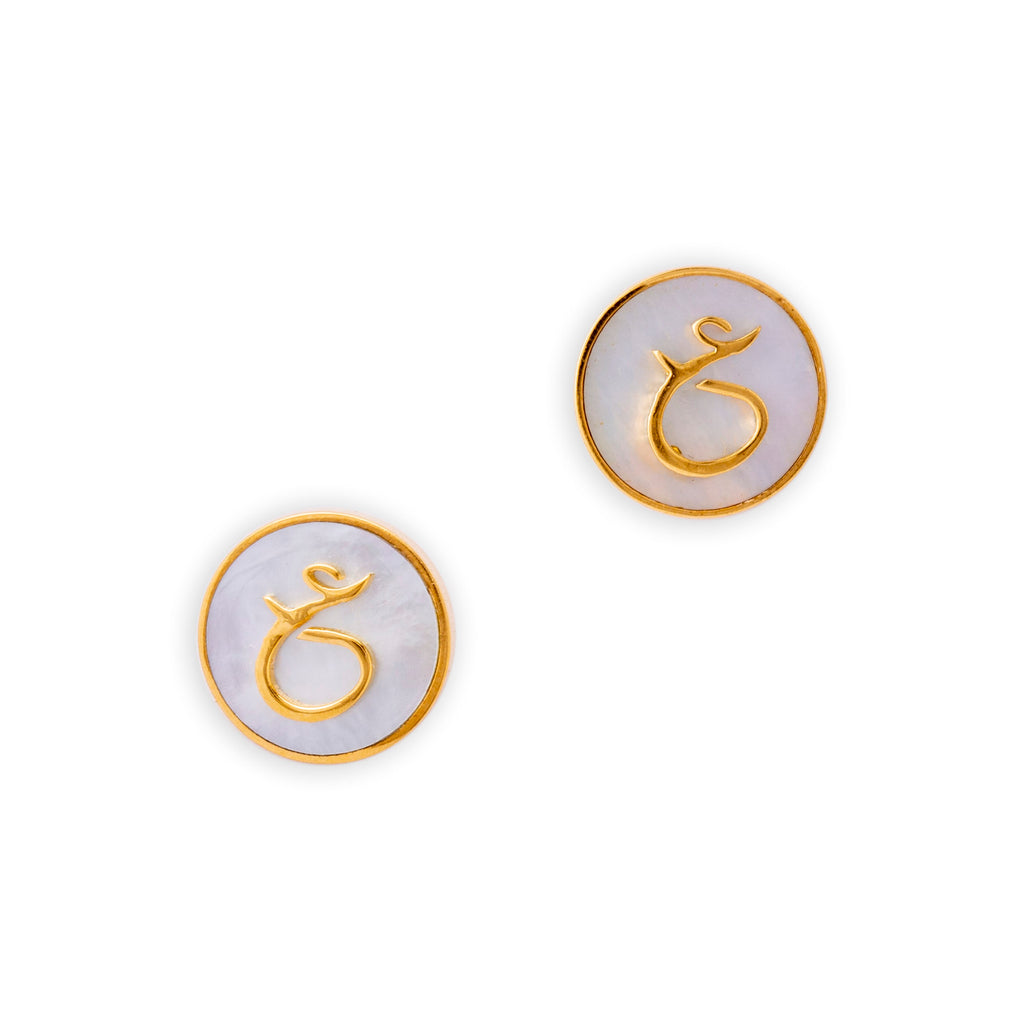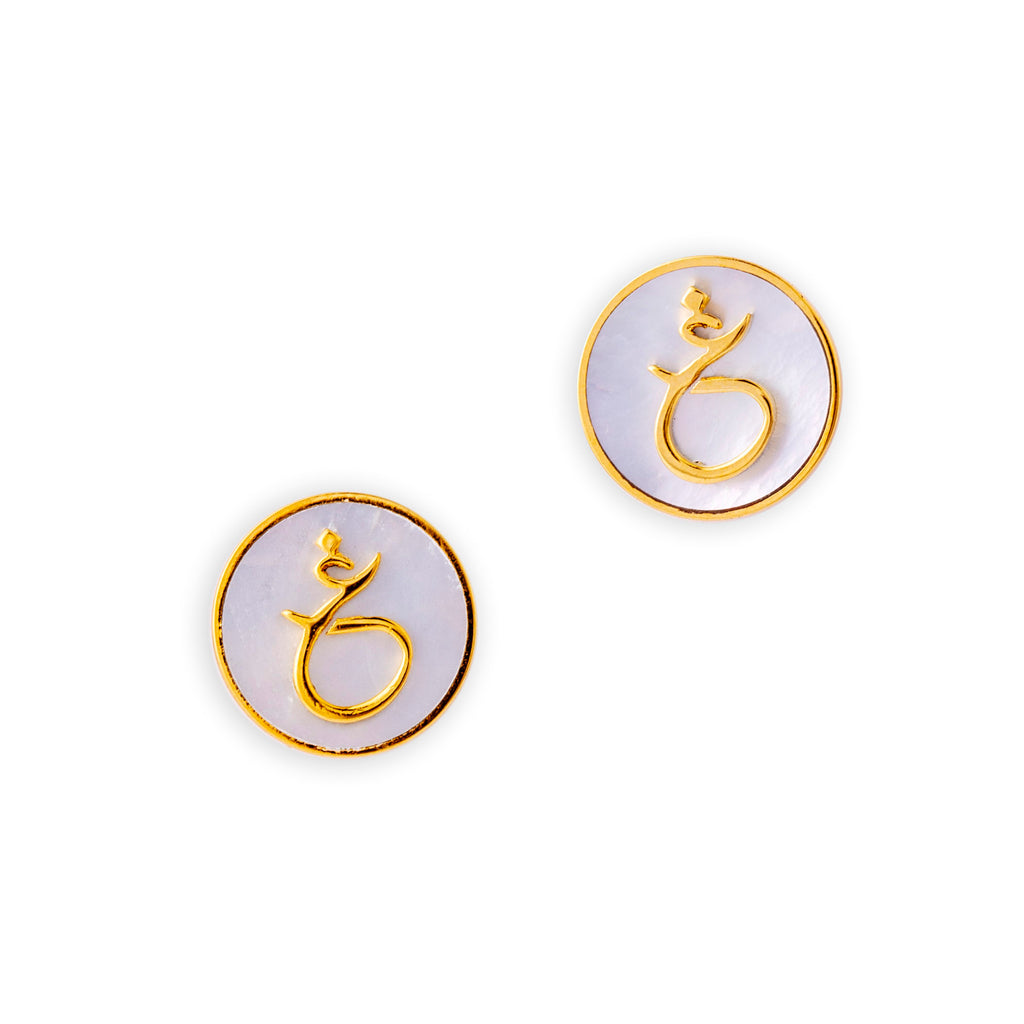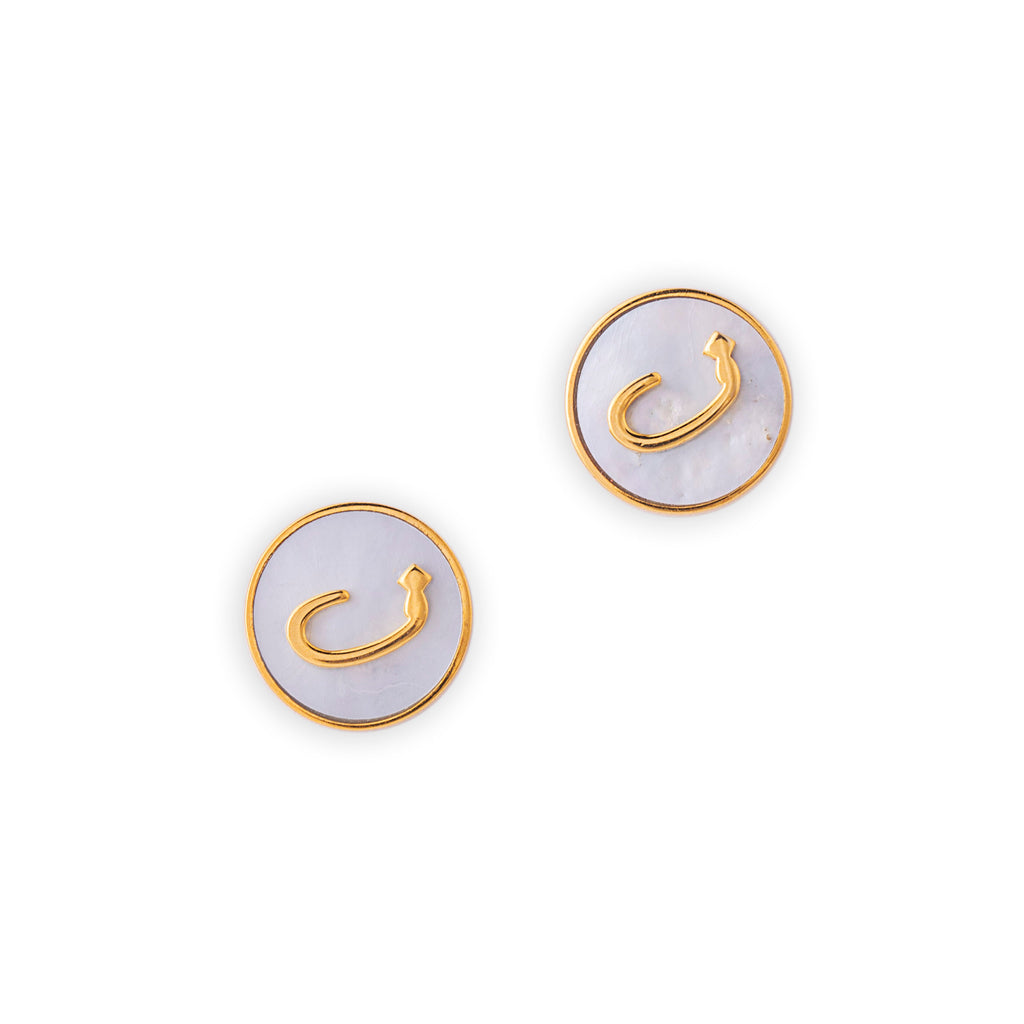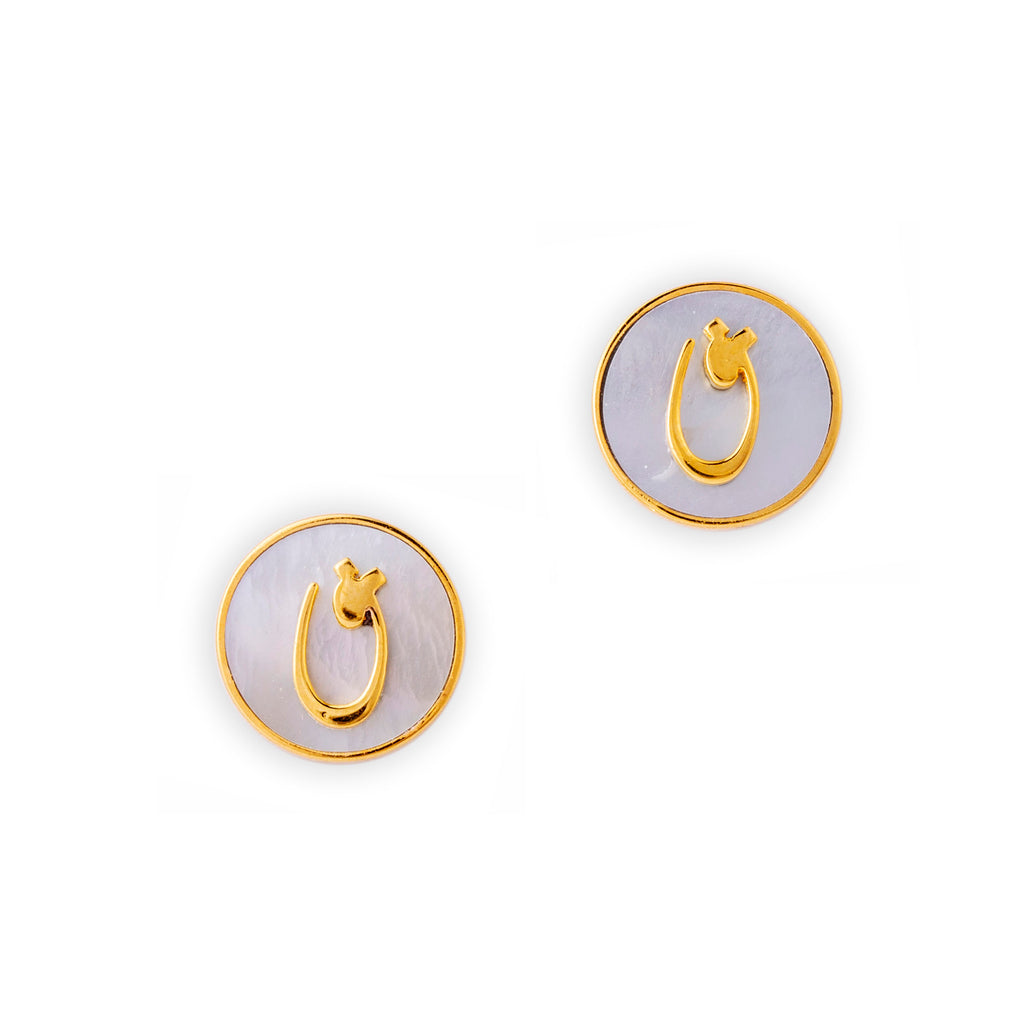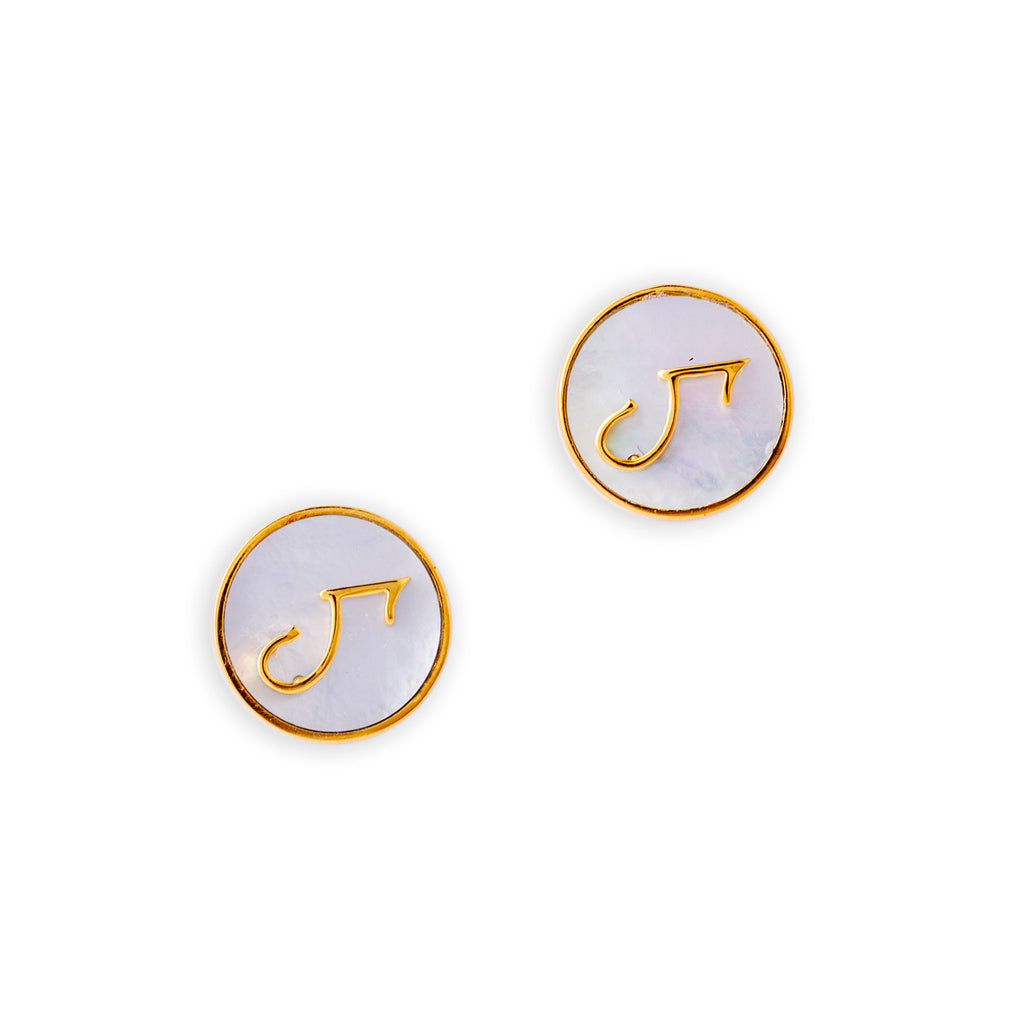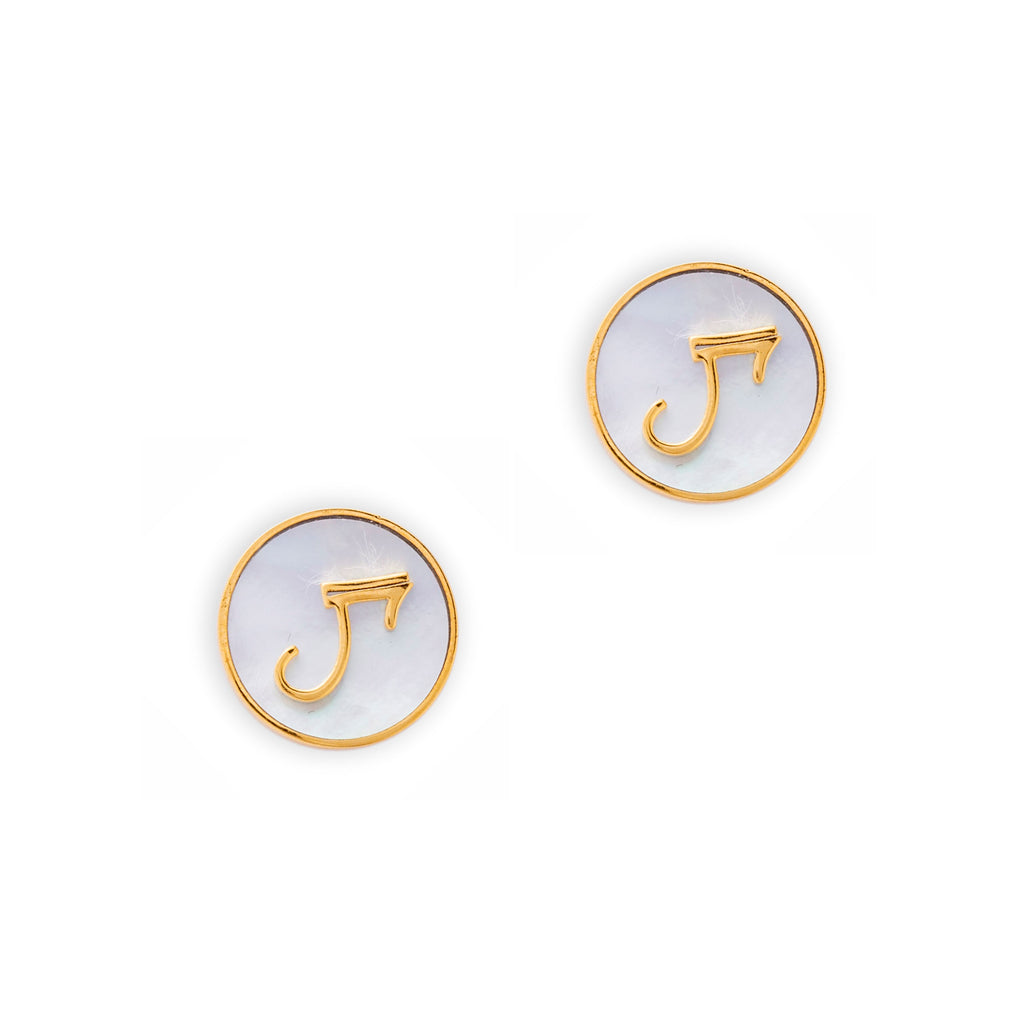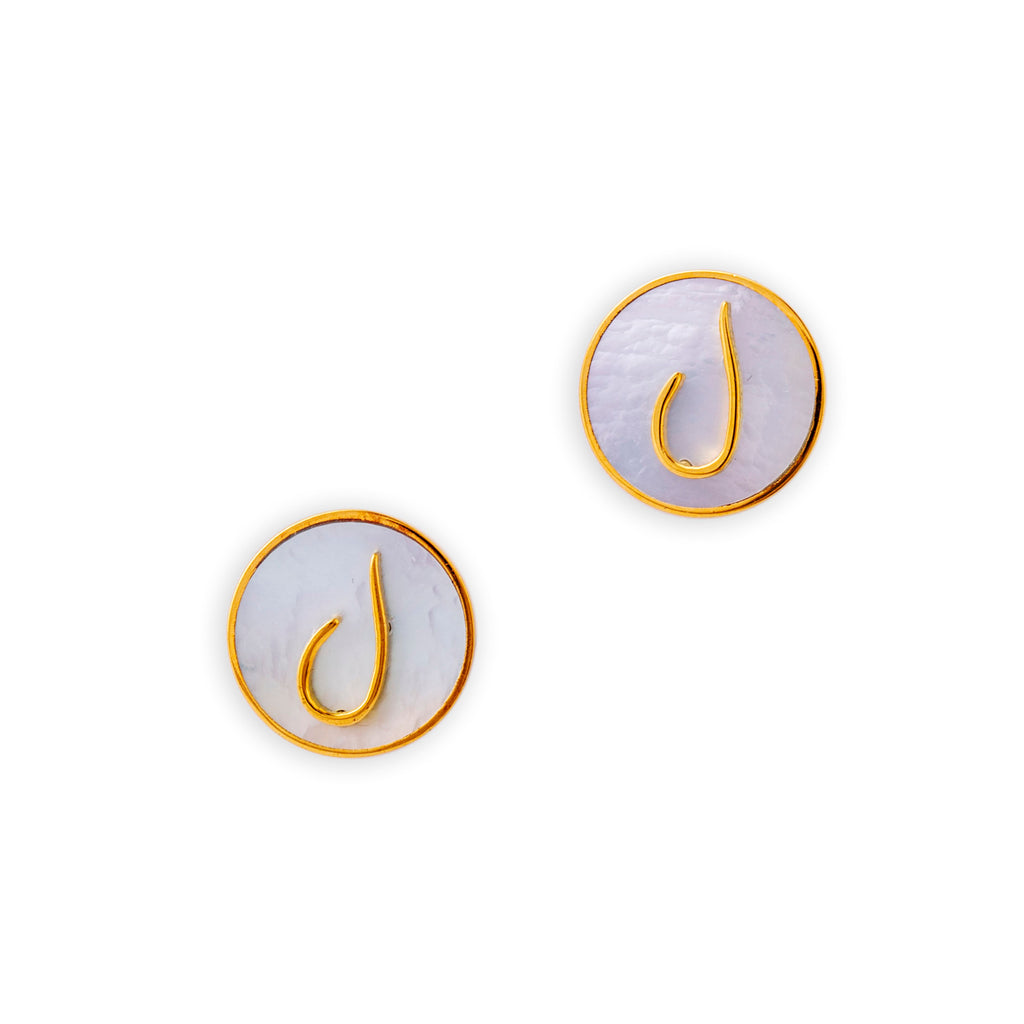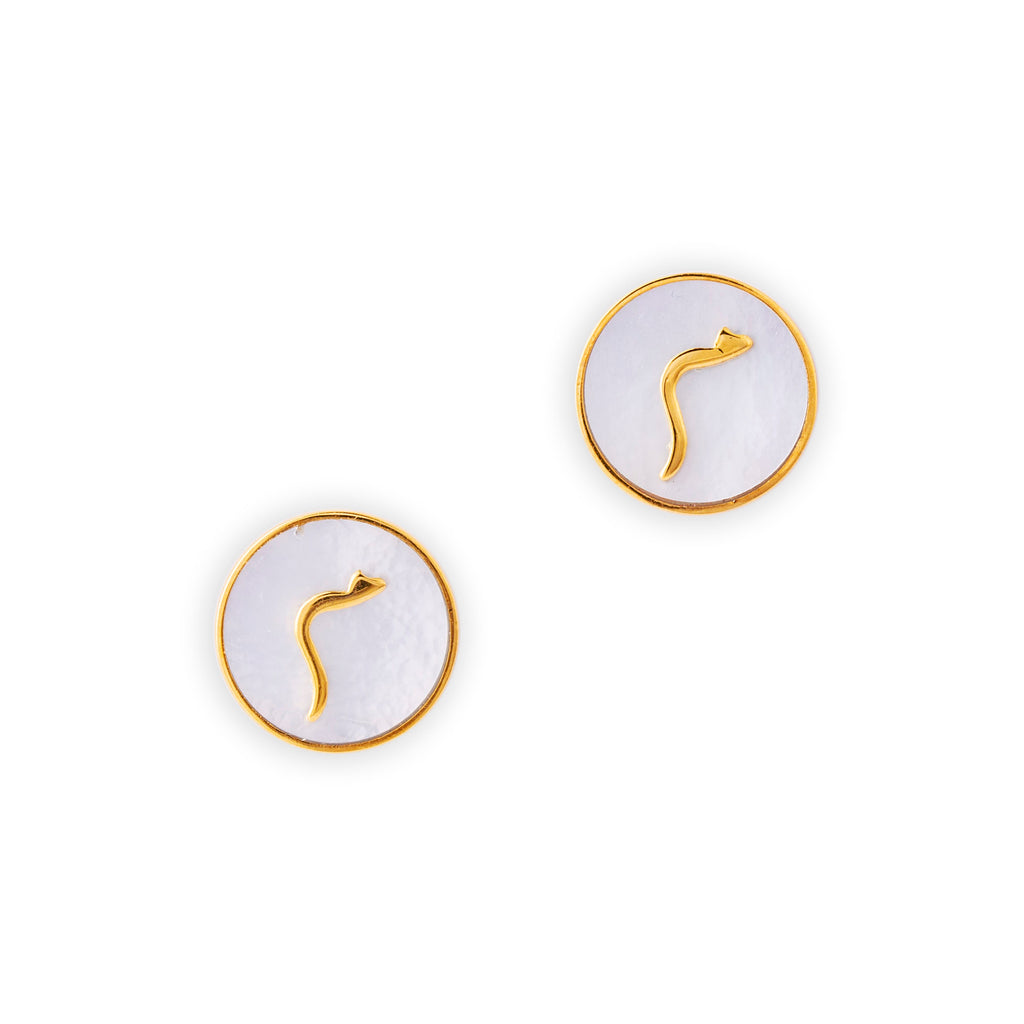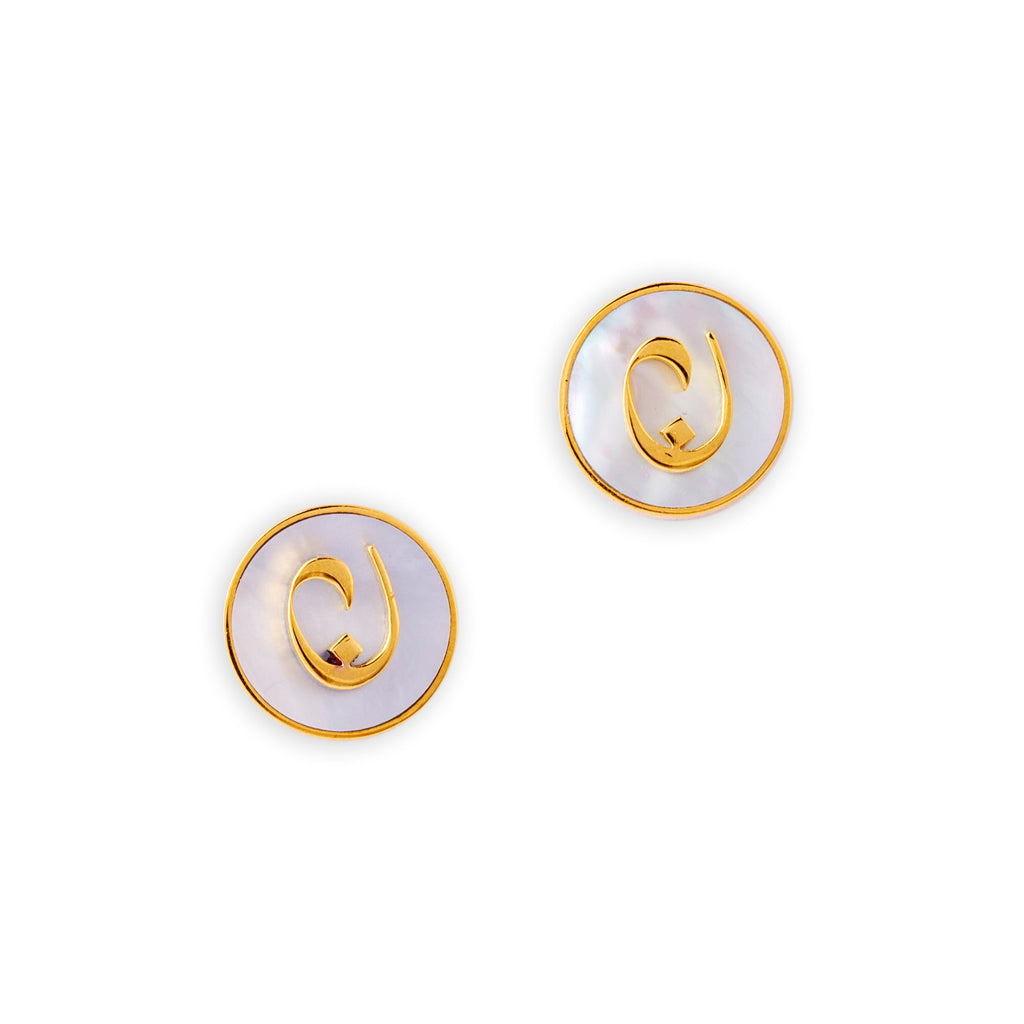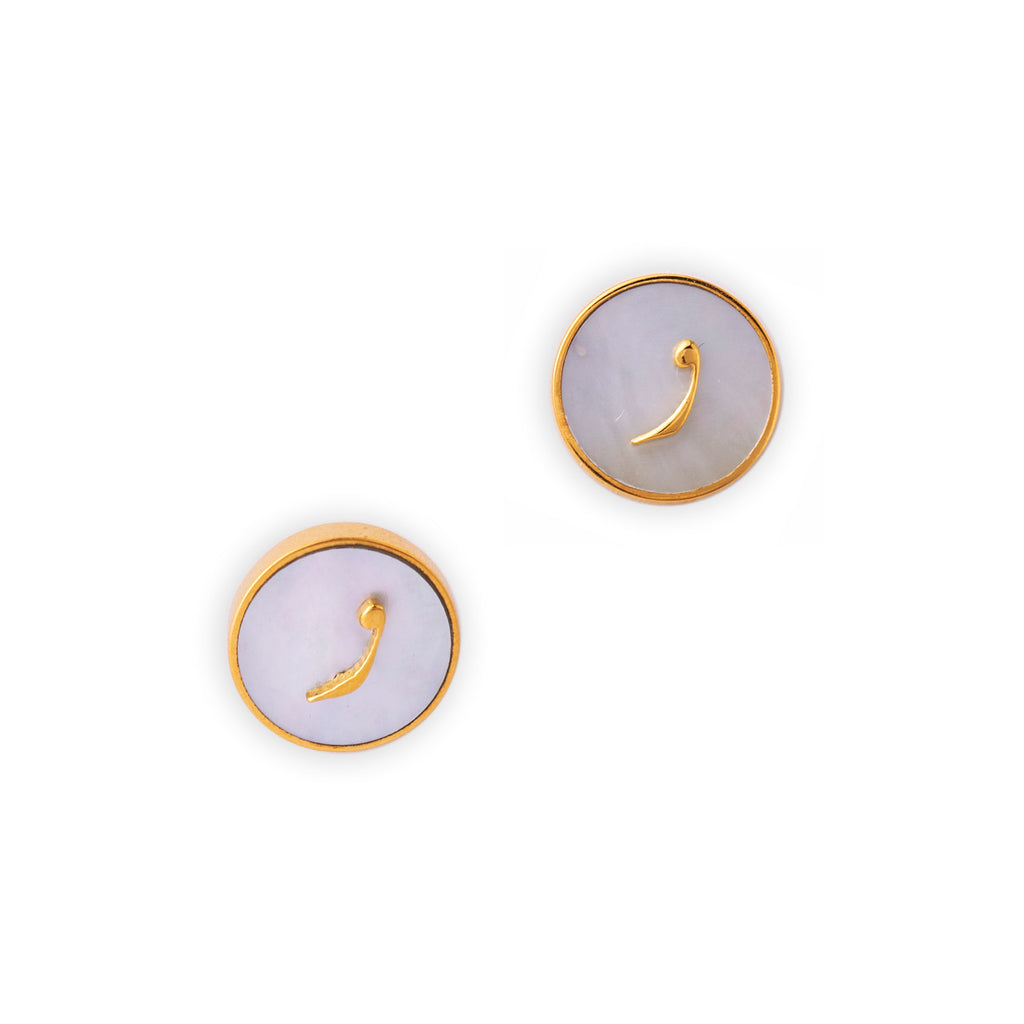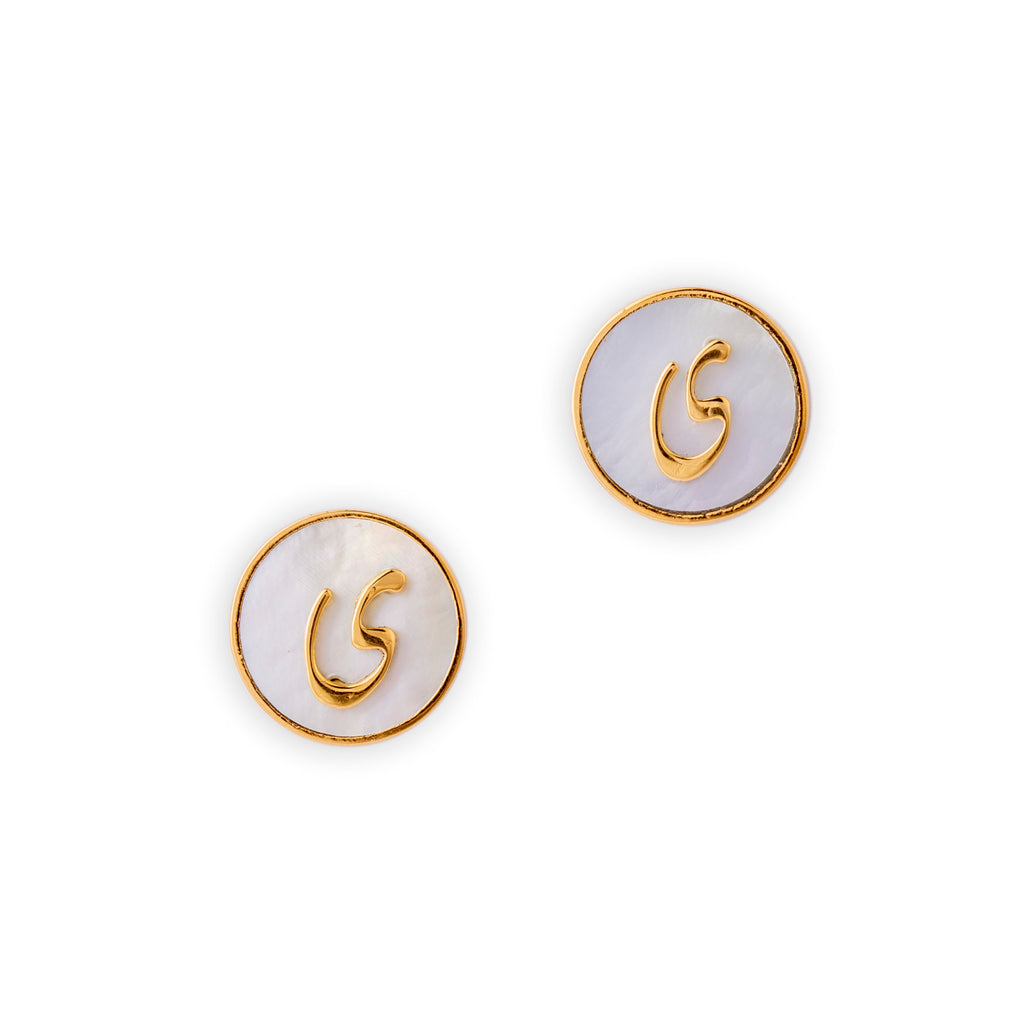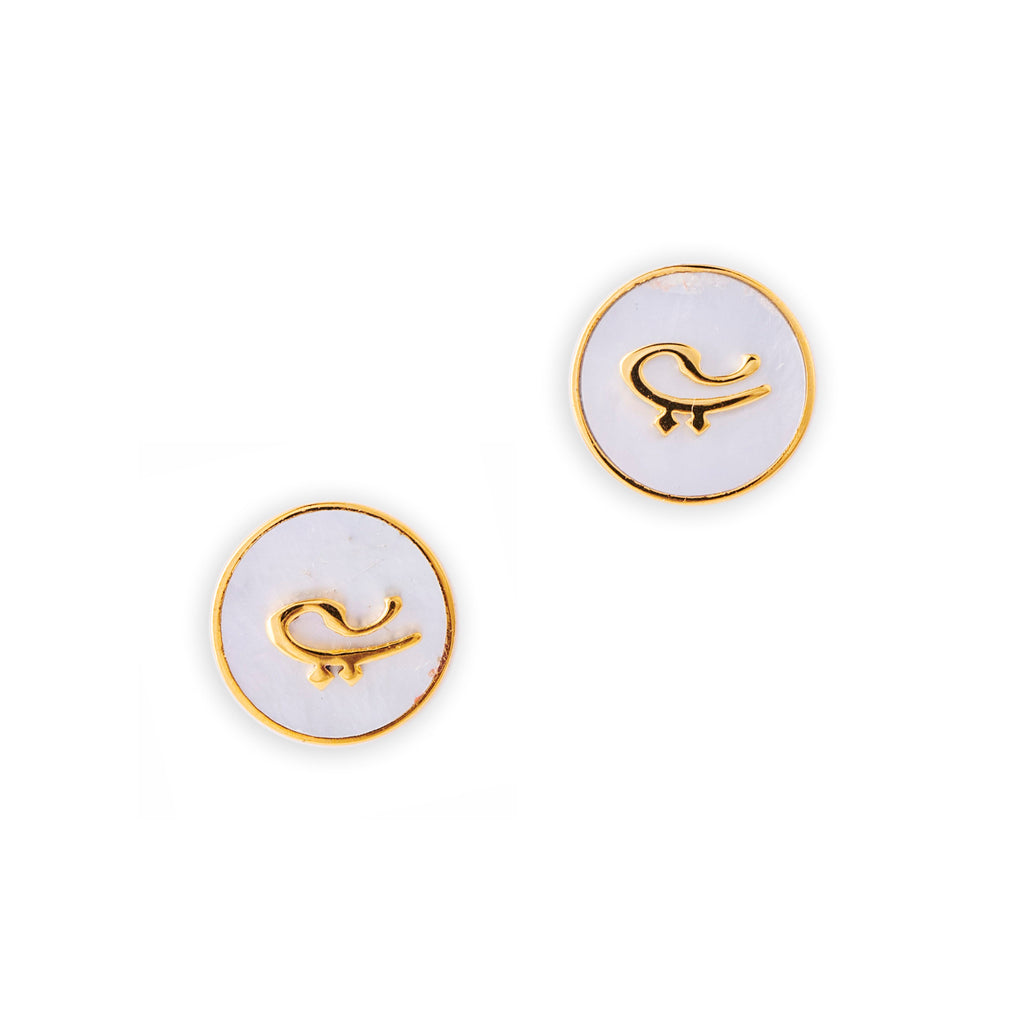 Harf Earrings - Urdu Hurf Earrings
Orah Jewels introduces new Urdu Harf series. The new addition is to commemorate the efforts of Sir Syed Ahmed Khan , whose efforts, made Urdu the cultural identity of the Muslims of subcontinent and in due course the language was adopted by the State of Pakistan as the national language.
An intricately designed pair of earrings inlayed with Mother of Pearl, sourced by Orah Jewels from Baluchistan. Mother of Pearl holds significance, in regards to, soothing and calming down the emotions and releasing stress.
A complete must-have and a unique set of gold plated brass accessory, match the Harf with initials of your name and order now
Available in ALL Urdu Alphabets.

SELECT HARF FROM OUR DROP-DOWN MENU BELOW. 
customers are viewing this product